Adele Looks Completely Unrecognizable While Supporting Beyonce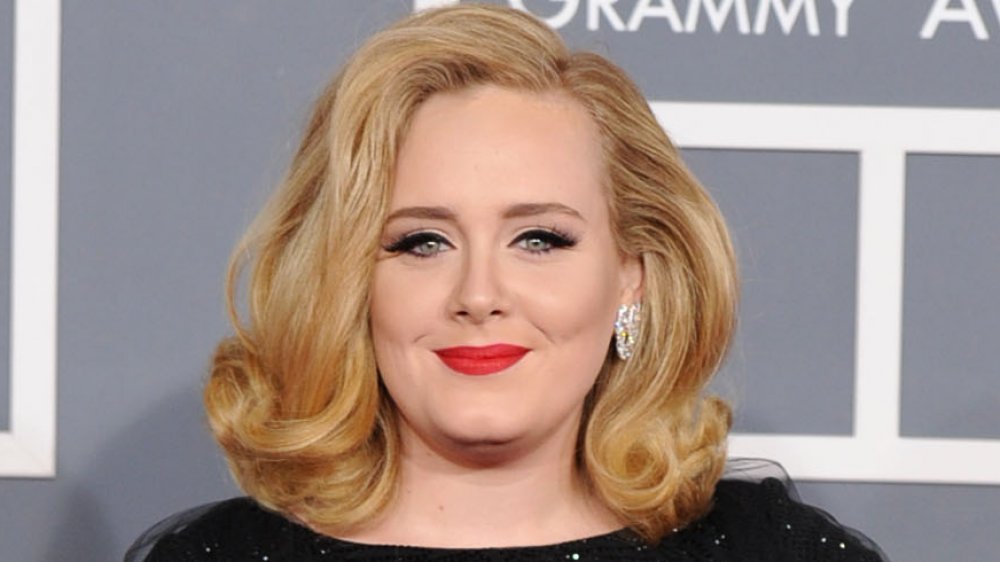 Jason Merritt/term/Getty Images
Most fans are used to seeing Adele with straight, shoulder-length hair, but she recently switched things up by sporting some long waves in an Instagram post on Aug. 1, 2020. She also had a summer tan. Although the bob is the hairstyle that Adele is best known for, she debuted her significantly longer hair in a photo shared in May 2020. Adele is known more for her singing voice than her hair and makeup choices, but she did cultivate a signature look with her chin-length bob, nude lipstick, and cat eye-style eyeliner. 
Although Adele shared this new post in honor of Beyoncé's latest visual album called Black is King, the comments section was full of remarks about changes in her appearance. One Instagram user wrote, "I'm sorry your honor, I don't mean to sound ridiculous but, idk who this woman is." Someone else said, "Gorggggg. Love that hair." One fan wrote, "Everyone sulking about how different she looks needs to ask themselves how different did they look 5 years ago?" While some focused on the singer's apparent weight loss, plenty of people on social media have emphasized she's always looked gorgeous.
Perhaps people were so shocked by Adele's hair length, given the May 2020 rumors that she got a buzzcut because of a photo that circulated, which solicited a lot of reactions. However, Insider confirmed that photo was actually an edited version of a 2015 picture and she hadn't buzzed her hair off. Nevertheless, she's made plenty of headlines for her looks in the past few months.
Adele continues to be Beyoncé's biggest fan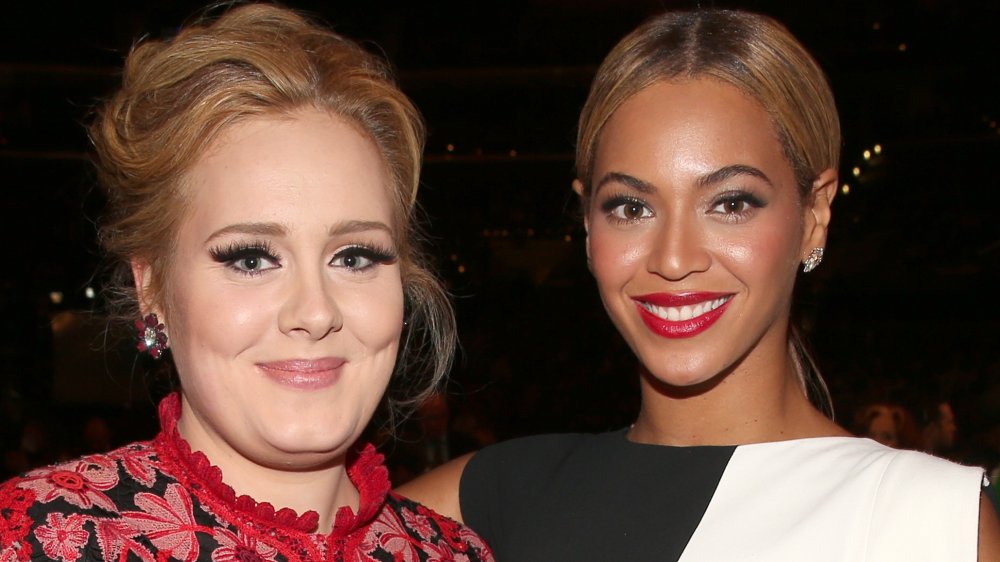 Christopher Polk/Getty Images
Adele posted the attention-grabbing picture while she was watching Beyoncé's new visual album Black Is King. In the August 2020 snapshot, she posed underneath her TV, paused on a moment from the album. Adele wore a top that matched the bodysuit that Beyoncé had on on-screen. In the caption, she wrote, "Thank you Queen for always making us all feel so loved through your art," along with some red heart emojis, which is not surprising considering her highly documented love for Beyoncé.
When Adele won the award for best album at the 2017 Grammy Awards, she broke it in half to symbolize a shared win with Beyoncé, who was nominated in the same category. During her acceptance speech, Adele said, "I'm very humbled and I'm very grateful and gracious, but my artist of my life is Beyoncé and this album to me, the Lemonade album, was just so monumental," according to People. She also said, "She is my icon — for my whole life since I was 11 years old."
The "Hello" singer said, "I spoke to her just before, to let her know how honored and privileged I felt to be nominated alongside her, and we spoke afterward and she was very gracious as you would expect from her." That year, Adele, who doesn't post much on social media, dedicated a birthday post to Beyoncé. Adele clearly intended for her latest post to be about Beyoncé too, but her appearance unintentionally stole the show. At least it's the thought that counts!
Beyoncé thinks Adele is the 'most humble human being'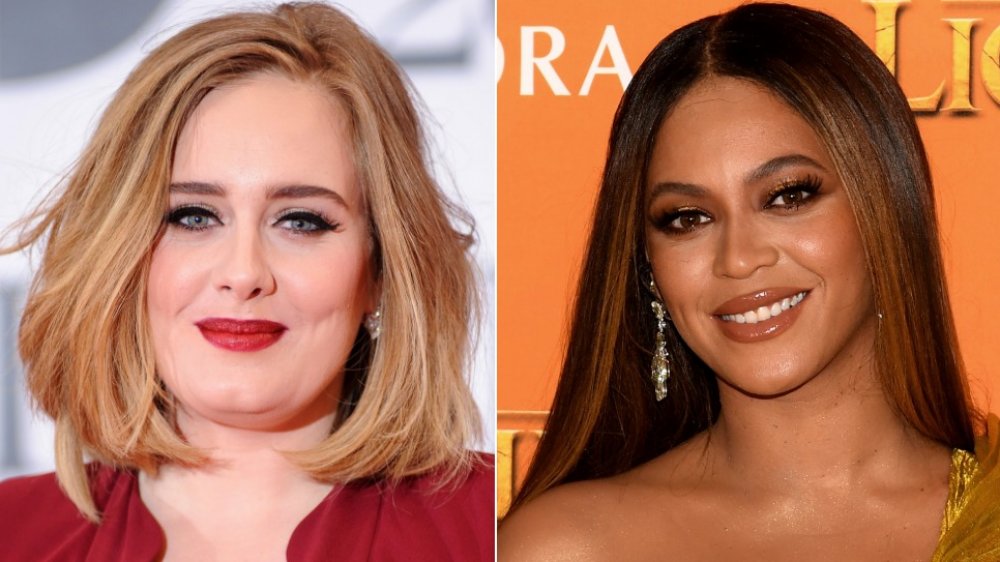 Dave J Hogan, Gareth Cattermole/Getty Images
Adele is in the running to be the most loyal Beyoncé fan of all time, and, as it turns out, the admiration goes both ways. Beyoncé demonstrated this in 2016, when she contributed to a Vanity Fair profile about Adele, gushing, "It is so easy to talk to her and be around her. She's funny as hell and her comebacks are legendary. The most beautiful thing about Adele is that she has her priorities straight. She is a gracious woman and the most humble human being I've ever met."
In addition to complimenting Adele's personality, Beyoncé praised her work. "When Adele sings you can hear that it's coming from an unfiltered honesty and purity," the Texas native shared. "She creates songs that go deep and expose pain and vulnerability with her soulful voice. She takes you places other artists don't go to anymore—the way they did in the '70s."
Of course, Adele reciprocates the love. At a 2016 concert, for instance, the singer called Beyoncé "Jesus f***ing Christ," Entertainment Weekly noted. Adele also gushed to Rolling Stone about how Beyonce once told her, "'You're amazing! When I listen to you I feel like I'm listening to God.'" The star marveled, "Can you believe she said that?"
The singers have even supported each other through fashion. At the 2017 Grammy Awards, Adele wore a lemon pin in honor of Beyoncé's Lemonade album. Meanwhile, Beyoncé's oldest daughter, Blue Ivy Carter, had "25" stitched into her dress with a heart in honor of Adele's album, 25, per Refinery29.