These Are The Famous Men Fantasia Barrino Has Dated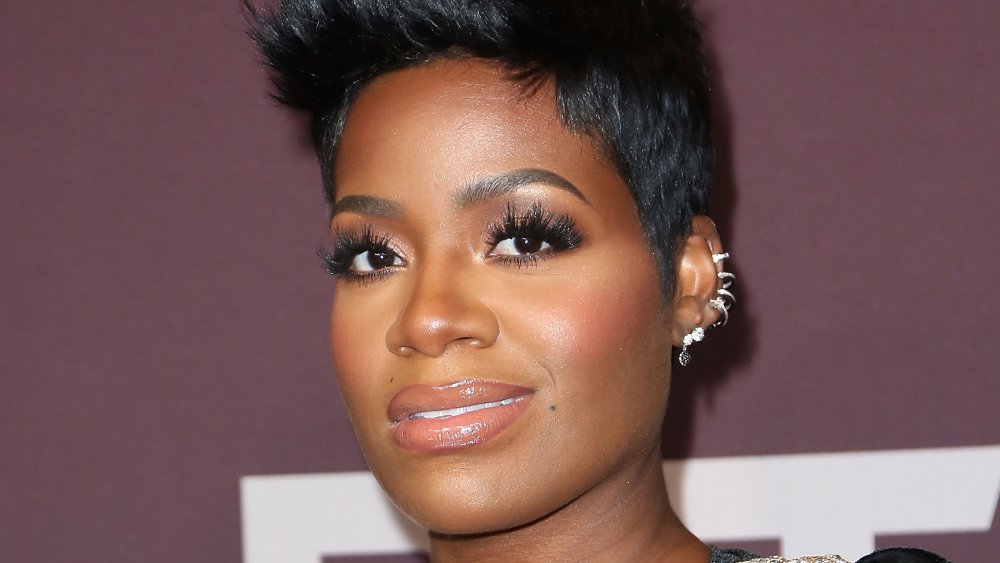 Maury Phillips/Getty Images
After her landslide win on Season 3 of American Idol in 2004, Fantasia Barrino instantly became famous and took the music industry by storm. The North Carolina powerhouse had a successful debut album in 2004 titled Free Yourself, which was certified platinum by the RIAA, per Wicked Local. The album even earned Barrino three Grammy nominations in 2006.
In addition to releasing seven studio albums between 2006 and 2019, the mother of two also had a successful career in musical theater. Barrino played the iconic role as Celie in the musical adaptation of Alice Walker's novel The Color Purple from 2007-2008, and she returned to Broadway again in 2013 to star in After Midnight, which received rave reviews, according to Variety. 
Of course, with fame came some famous suitors looking for Barrino's attention. Prior to getting married in 2015, the "Bittersweet" singer dated a few notable names, and even made some people famous by association. Let's take a look at who Barrino was romantically connected to in her heyday.
Fantasia Barrino was linked to a football player and a couple of rappers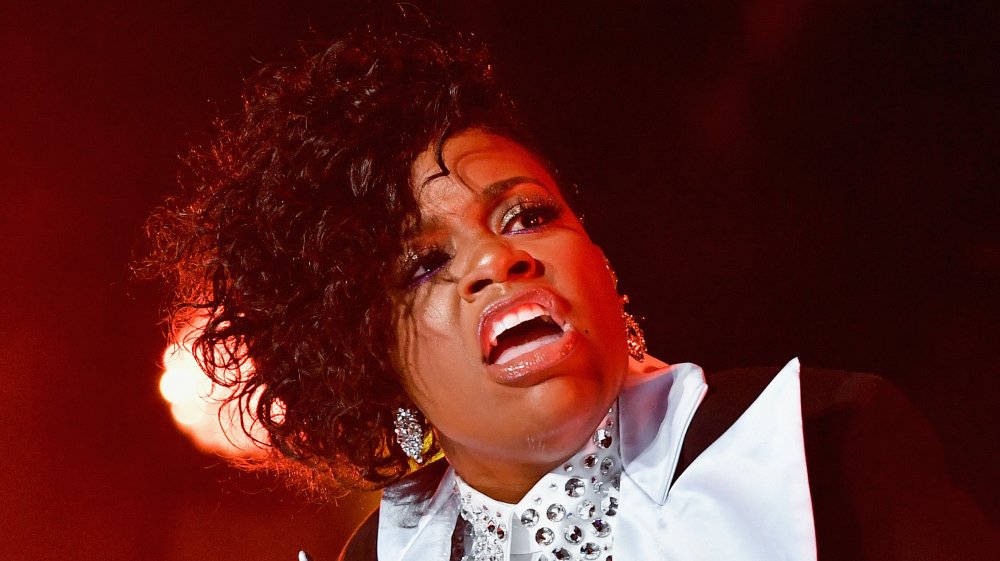 Erika Goldring/Getty Images
At age 17 in 2001, Fantasia Barrino gave birth to her daughter Zion Quari Barrino with her high school boyfriend, according to Amo Mama. The relationship — which was later revealed to be physically and verbally abusive (per ABC News) — lasted for seven years until 2004. That's when Barrino met football player Michael Clayton, who spent most of his NFL career with the Tampa Bay Buccaneers. The two reportedly dated for under a year, followed by a year of Barrino dating and getting engaged to Southern rapper Young Dro (per Ace Show Biz). During a 2013 Twitter rant, rapper Gucci Mane name-dropped the singer in a list of women he'd sex with (via Rolling Out); however, Barrino never confirmed the claim.
In 2009, the "Free Yourself" singer began an entanglement with married man Antwaun Cook, who was later revealed as the father of her second child, Dallas Xavier Barrino, born in December 2011. It was announced in 2010 that Cook was divorcing his wife Paula amidst the affair. In an official statement, via People, Cook's lawyer said, "Antwaun would be remiss not to address the criticism and judgment he has received. He knew Fantasia Barrino but the failure of his marriage can in no way be blamed on anyone except the two people that were a part of the union – Paula and Antwaun." Barrino thought the married couple had separated, but ended the romantic relationship following the media explosion.
Fantasia Barrino says she 'submits' to her husband Kendall Taylor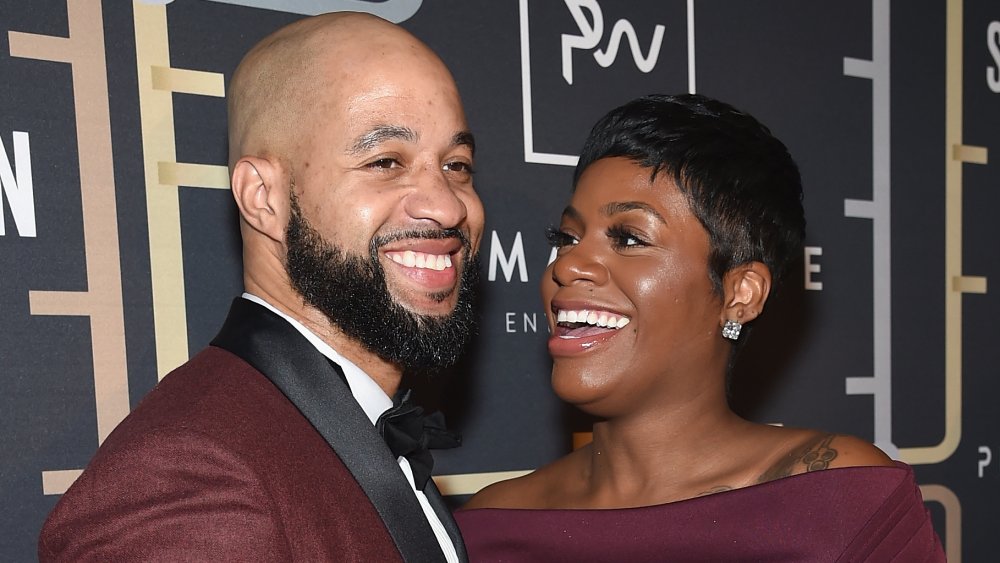 Jamie Mccarthy/Getty Images
Though Fantasia Barrino didn't marry a famous man, she did find the true star of her heart. The Broadway actress met her current husband Kendall Taylor in 2015. She said in a September 2019 Breakfast Club interview that they talked all night when they first met and "he became [her] boyfriend that night." The two were married three weeks later in a spontaneous courthouse wedding.
"He was like, 'What's good?' I was like, 'What you want to do?' He was like, 'Let's do it," Barrino recalled. "We went and got married at the courthouse. None of y'all knew. The world didn't know." As of summer 2020, the married couple is still together (presumably happily), but they did come under fire under some controversial remarks in the past.
In that same interview with The Breakfast Club, Barrino said, "Most women are trying to be the leader, that's why you can't find a man." She went on to add that women should "fall back and be the queen and let your man lead the way. You have to learn how to submit." Taylor attempted to clarify some of what his wife said, but it seemed like the feminist interwebs took Barrino's words and ran with them. Happy wife, happy life, right?