The Truth About Rachael Ray And Oprah's Relationship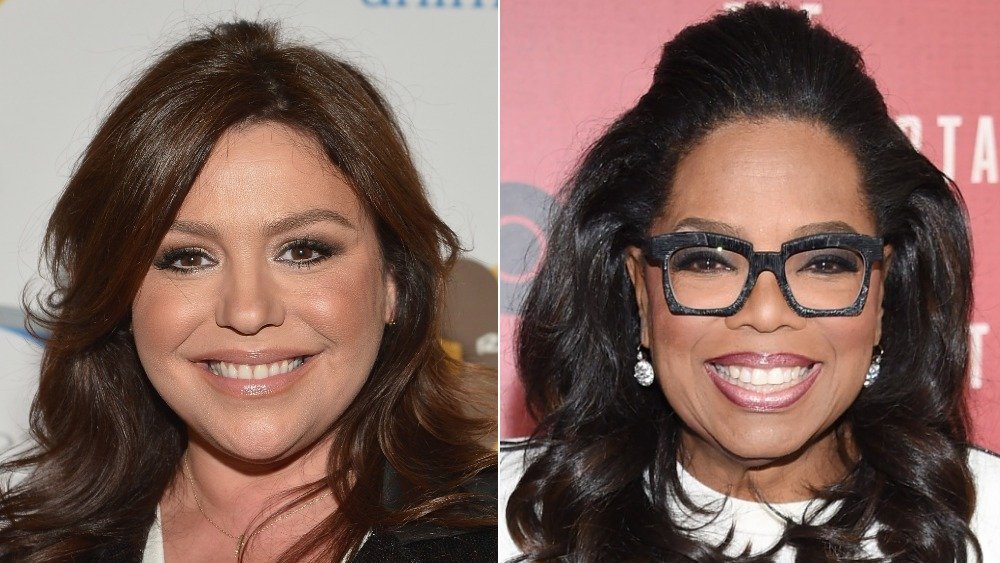 Mike Coppola, Dimitrios Kambouris/Getty Images
Oprah Winfrey has plenty of intriguing relationships in her life. Along with her longtime romantic partnership with Stedman Graham, fans know all about her bestie Gayle King. She also has a complicated past with 50 Cent and a personal connection to Prince Harry and Meghan Markle. And then there's her former protégé, celebrity chef and Food Network superstar Rachael Ray.
"Ray's frequent appearances on The Oprah Winfrey Show helped launch her own syndicated daytime talk show, the Rachael Ray Show, in 2006," according to a 2012 story from ABC News. "The show, which is in its seventh season and is produced in part by Winfrey's Harpo Productions, led to Ray's landing Food Network cooking shows, her own magazine, and a line of cookbooks and kitchenware."
Frankly, even back in 2005, Oprah knew that Ray was someone special. "You have such a great personality," she told the younger woman, per the Rachael Ray Show. She added, "People like you!" In 2017, when the two reunited on Oprah's show yet again, the iconic host told the figure who had become her peer, "Even then, I knew it. She was the real deal."
That's a far cry from the feud that the two famous figures were supposedly involved in. Read on for more on that!
Were Rachael Ray and Oprah Winfrey actually involved in a feud?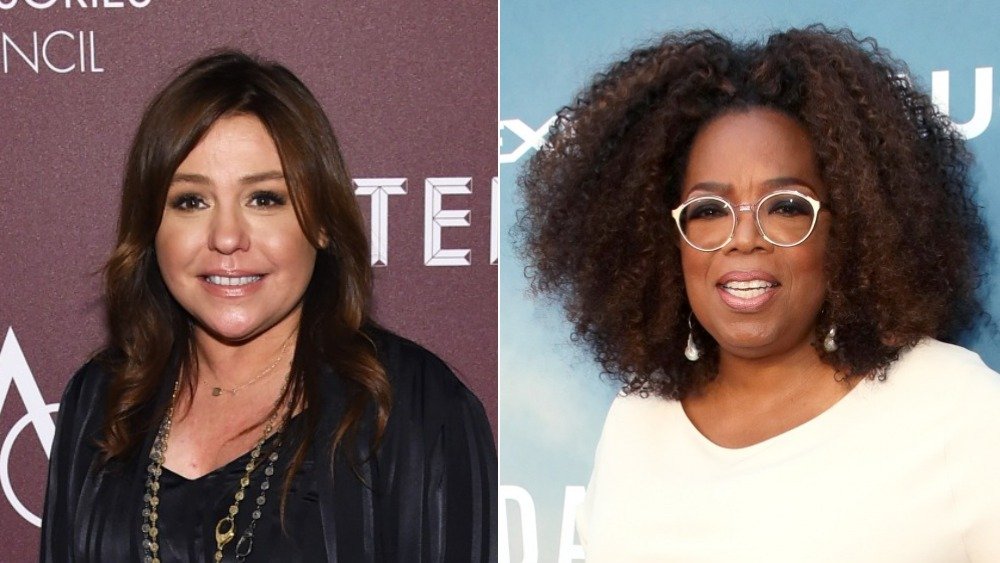 Jamie Mccarthy, David Livingston/Getty Images
Rachael Ray owes a lot to Oprah Winfrey. If it wasn't for the inspirational and influential television personality, who also happens to be a media mogul, the younger host may have never found her way to fame (and accompanying fortune). Despite all that, rumors swirled in 2008 that the two weren't getting along. Oprah's BFF, Gayle King, visited the Rachael Ray Show that same year and addressed the issue. "I read something that you two were fighting," King told Ray, according to Today. She also added, "I know that's not true."
Ray responded by saying that when the buzz of a falling-out popped up months earlier, she and Oprah "hadn't even spoken in months." In fact, Ray revealed that at the time, "It was her birthday and I sent her snack of the day and she sent me a note," sufficiently shutting down the speculation of any drama.
Ray also opened up about the fact that when ridiculous rumors spread about trouble in her marriage with her husband John Cusimano, she knows how to "laugh it off." However, she admitted, "The one with Oprah just broke my heart. It really did. It killed me, I'm like, 'No! We like each other!'" That's good, because we would hate to think of these two fabulous ladies in any kind of nasty situation together. We're sure their fans feel the same way.