Kenya Moore Looks Stunning With Her Gray Hairs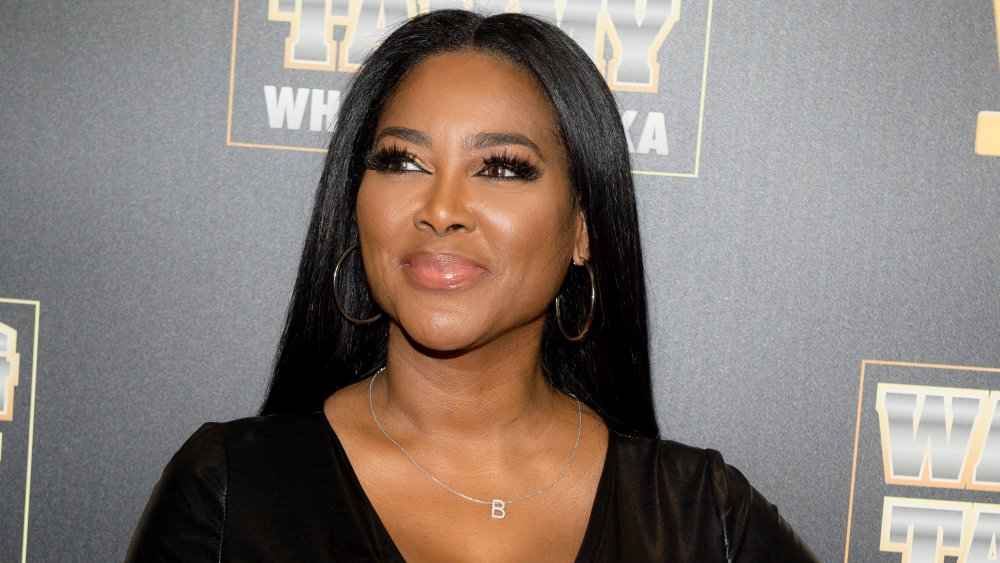 Marcus Ingram/Getty Images
Kenya Moore is the queen of haircare, as all Real Housewives Of Atlanta fans know. Between the focus of her career on her haircare line and being a public figure in the spotlight day in and day out, it would be understandable if any change in her appearance ruffled her feathers a little bit. Everyone can be a little vain when they live in the eye of the camera all the time. But Kenya's gray hair selfie on Instagram is as chill as can be, and it's nice to see the reality star embracing getting a little older and wiser. 
In early August 2020, Kenya posted a selfie to Instagram showcasing her curly locks and captioned the photo, "You gave me these gray hairs and it was worth it. have a blessed day." It's unclear who she was talking about — maybe a higher power, maybe her trifling co-stars, her estranged husband Marc Daly, or maybe even her new baby, Brooklyn. Either way, she looks great and calm as ever.  
Kenya Moore is grateful for her gray hairs
No one could blame Kenya Moore for being a little stressed out these days, as she's had a pretty rough year. While she reigns supreme on The Real Housewives Of Atlanta, Kenya's personal life hasn't been as easy. After giving birth to Brooklyn in 2018, her relationship with Marc Daly took a turn as was documented on Season 12. They're currently in Zoom therapy, per Us Weekly, and Kenya says she's considering having another child with him. Not because their relationship is perfect right now — it's not, they don't even live in the same city — but because she wants to make sure Brooklyn has a sibling close enough in age. 
She told O, the Oprah Magazine of her relationship, "I still have love for Marc, and just knowing that if there is a chance, and for him to take our family seriously, and our issues collectively seriously, I would want to do all that for the sake of our family and exhaust all of those resources before I would say I'm done."
When Kenya puts her mind to something, fans know she gets it done. And if it causes a little gray hair in the process, so be it. Because she looks great. And like she said, they're "worth it."