The Real Meaning Behind Luke Bryan's Knockin' Boots Lyrics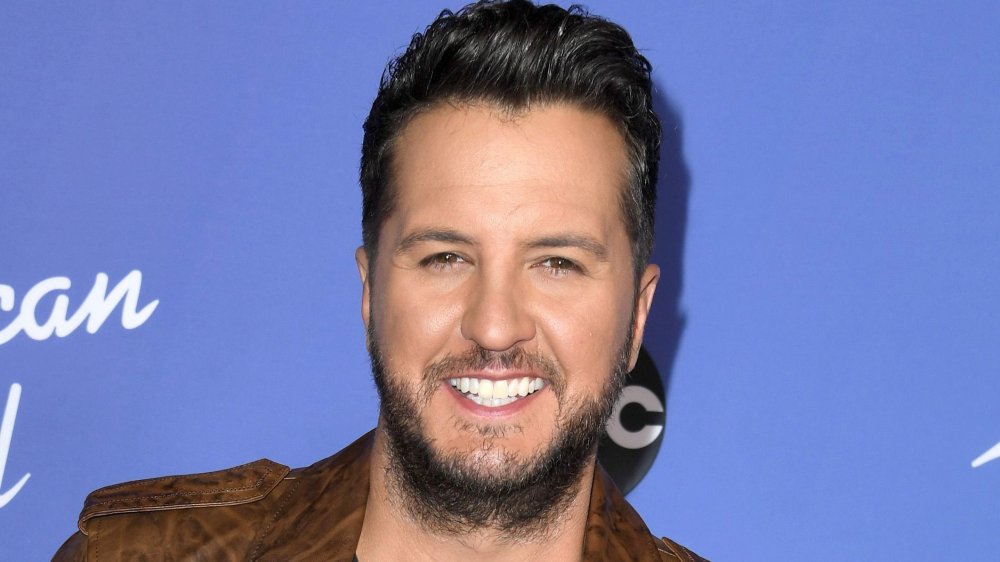 Jon Kopaloff/Getty Images
Luke Bryan knows how to write a good country song, and the meaning behind the lyrics on "Knocking Boots" shows the guy really knows how to evoke a mood. The song was released in April 2019 as the lead single for his album Born Here Live Here Die Here, released in August 2020. The song is upbeat and per Taste of Country, "brings some retro influences while still keeping with the classic Bryan beat."
The song opens up with lyrics that include the following: This truck needs a half tank/These wheels need a two-lane/This radio needs three songs to play/To get me 'cross town to you/That dress needs to slip off/That hair needs to come down/Friday nights need to do what Friday nights need to do/That's the truth. And then the tune transitions into the catchy, tap-your-toes style chorus: Yeah, birds need bees and ice needs whiskey/Boys like me need girls like you to kiss me/"Fishin' in the Dark" needs Nitty Gritty/Under that pale moon/Sweet tea needs that sugar stirrin'/Small town nights need both ends burnin'/Shades need drawin', hearts need fallin'/Boots need knockin', knockin' boots/Knockin' boots, me and you, oh.
The lyrics aren't all that cryptic, but they are very, very fun. Let's dig deeper into the meaning behind this surefire country hit.
'Knockin' Boots' is all about getting intimate
Kevin Kane/Getty Images
According to Thrillist, the term "knocking boots" was coined in the 1980s, but refers to the Old West. "When cowboys got with the ladies, they'd place their boots under the bed. The ensuing action would knock the shoes together repeatedly, creating noise and an enduring, weird slang for sex," the outlet reports. 
In the second verse of Luke Bryan's "Knockin' Boots" single, you know where things are headed when he talks about closing time at the bar on a Friday night and wanting someone "so bad" in the back of the cab. The final line before the chorus declares that "Doors need shuttin'/Lights need cuttin'/Lips need lockin'/Boots need knockin'."
Forget the innuendo — this catchy tune is pretty explicitly about the subject matter of sex — with the lights off and door shut, of course. The funny part — Bryan admits it's not his best work. Huh? That's right. He told Taste Of Country that he knows it's not a fan favorite. "I've had fans go, 'You know, I really don't like that song but I can't stop singing it. I look in the aisles and husbands and wives are out there twirling and dancing. It's kind of a nice little fun dance song, too."
What's not to love about a country song that sets the mood for a perfectly boozy Friday night with your crush? Bryan really knows what gets fans going — at least most of the time. Care to listen for yourself? Check out the tune below.