This Is How Much Money Ja Rule Is Really Worth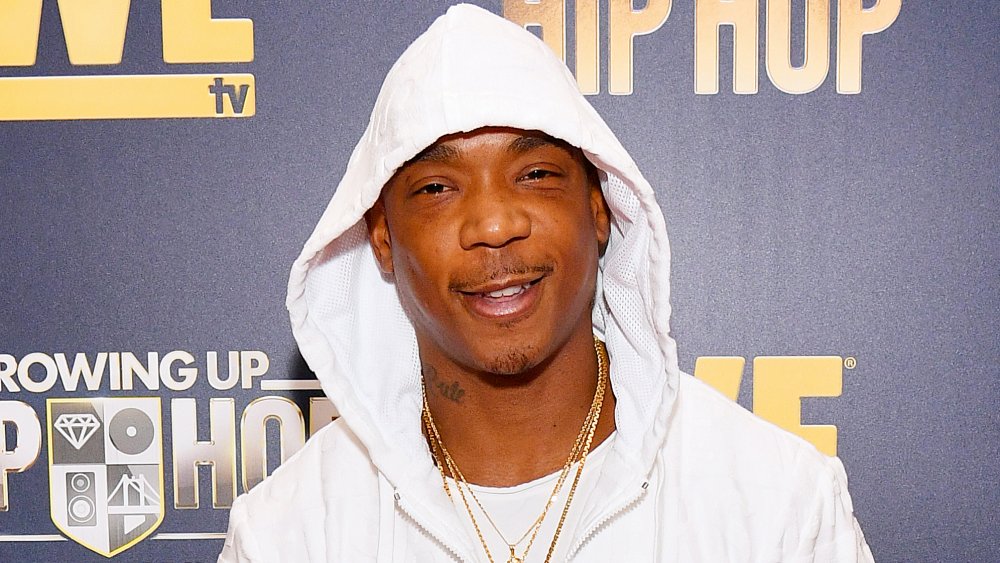 Dia Dipasupil/Getty Images
We may receive a commission on purchases made from links.
Although Jeffrey "Ja Rule" Atkins got mixed up in the Fyre Festival — aka one of the most ridiculous controversies ever — he is still worth a lot of cash. Honestly, he's the kind of guy who's always bounced back after any dip in his career, so it makes sense that he's still piling up money.
Ja entered the rap scene back in 1994 with the group Cash Money Click, releasing a single called, "Get Tha Fortune." And that's just what the rapper went on to do. The group eventually broke up, and Ja Rule ventured into a solo hip hop career. He signed with Def Jam records in 1998 and released his debut album Venni Vetti Vecci, which reached number one on the Billboard 200 charts. Ja went on to release five more albums, all of which were commercially successful. He eventually left Def Jam and took a break from rap until 2011, when he released Pain is Love 2, but he wasn't able to celebrate. Instead, Ja Rule got slapped with a two-year sentence for gun possession in December 2010, a sentence that ran concurrently with the 28-month prison sentence he received in July 2011 for tax evasion, according to The Los Angeles Times.
A year after his release in 2013, Ja Rule published his memoir, Unruly: The Highs and Lows of Becoming a Man, which helped relaunch his career. Clearly, he's an entrepreneur at heart — so how much is he worth? 
Ja Rule's bank account proves he can rebound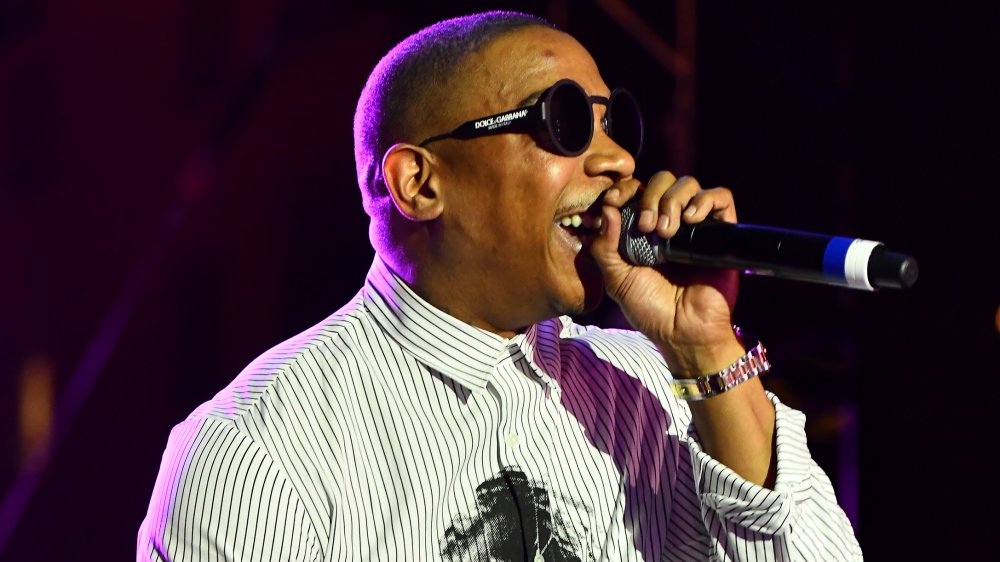 Noam Galai/Getty Images
Ja Rule, who is married to Aisha Murray and has three kids, Brittney, Jeffrey, and Jordan, has had a tumultuous career. Despite the highs and lows, however, he always seems to come out on top. Ja's entrepreneurial finesse has earned him a reported net worth of $8 million, according to Celebrity Net Worth. 
The figure is pretty impressive considering the ton of legal issues Ja Rule has faced throughout the years. He had to pay a $1,200 fine for punching a man during a bar fight in 2003, was arrested for possession of marijuana in 2004 (the charge was quickly dropped, per MTV), and served the prison sentences for gun possession and tax evasion. 
Still, whatever he's spent on lawyers and fines didn't seem to put a dent into his savings, as he's supposedly still worth millions. However, he almost lost it all though after partnering with Billy McFarland to put on Fyre Fest, a music festival that failed to deliver on its promises. There was a class-action lawsuit to sue McFarland and Ja Rule, but Ja managed to avoid having to pay anything — find out below how he dodged the controversy.
Ja Rule avoided a Fyre Festival lawsuit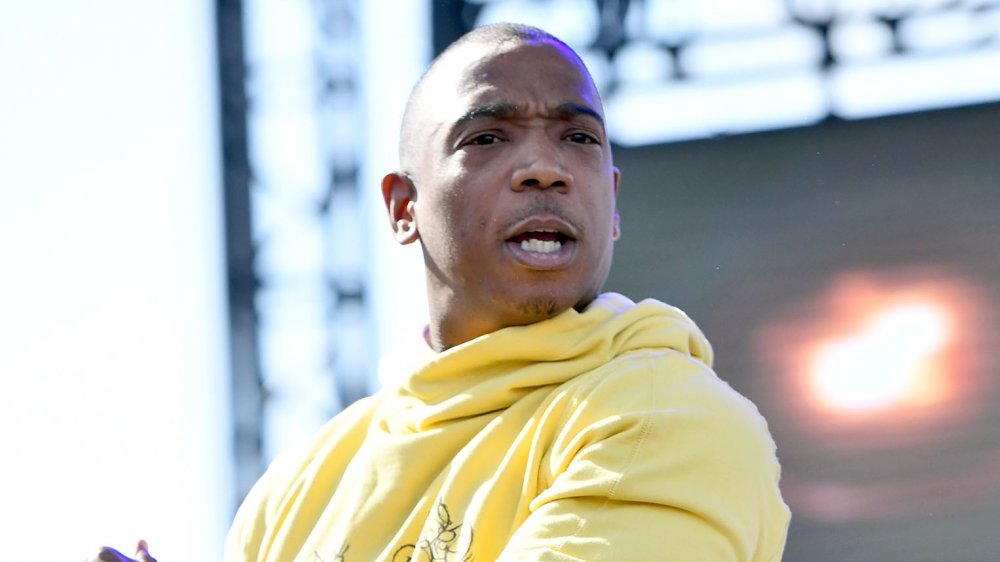 Scott Dudelson/Getty Images
People who bought tickets to the Fyre Festival brought a $100 million class-action lawsuit in 2017 against Billy McFarland and Fyre Media, as well as Ja Rule, CNBC reported. However, Ja Rule was ultimately removed as a defendant in 2019, with a judge ruling that the plaintiffs "were unable to prove that Ja Rule's promotion of the event on his social pages directly led to their ticket purchases," per The Guardian. 
The class-action lawsuit is still pending as of this writing, but two North Carolina residents did win a $5 million lawsuit against McFarland in 2018, according to Vice.
Overall, Ja Rule has had a lot of successes and bumps in the road. But that's life, as he told NPR back in 2014: "I make my mistakes, I have my faults, I have my vices. I'm gonna make mistakes as a man, I'm gonna grow and learn from these things." Luckily, he has a reported $8 million in assets to back him up as he continues to grow.