What Really Happened To Adam Lambert And Sauli Koskinen?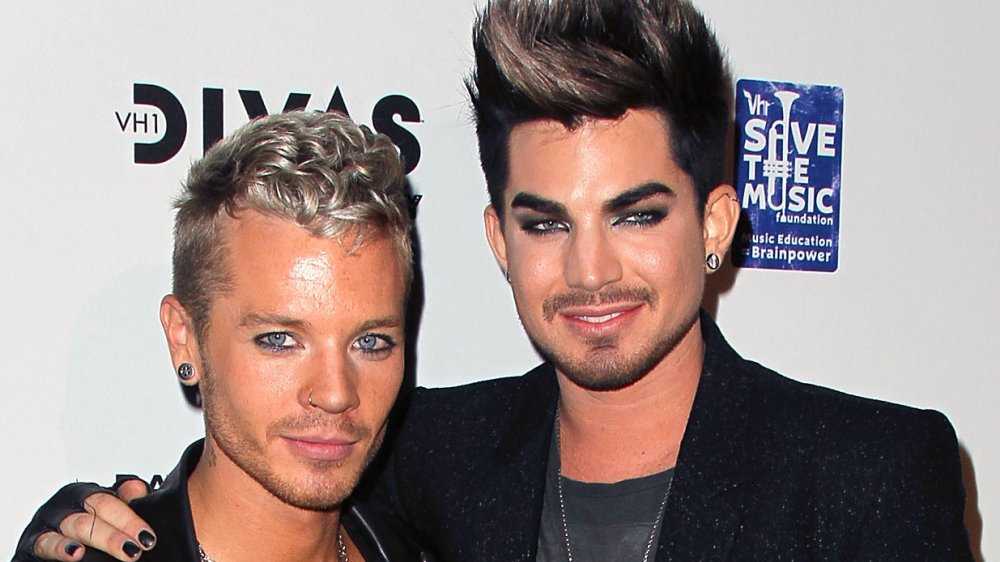 David Livingston/Getty Images
Queen's frontman is still looking for his king. In 2009, Adam Lambert made a name for himself on the eighth season of American Idol, blowing away the judges and fans alike with his stadium-ready voice and innate ability to breathe new life into classic rock anthems. Though the singer came in second to acoustic crooner Kris Allen, Lambert was only getting started.
Post-Idol, Lambert's become Queen's lead singer. In fact, he even took the stage with the iconic band to open the 2019 Oscars. But even rockstars get lonely. Lambert, who came out publicly in June 2009 — one month after his Idol season wrapped, according to Rolling Stone – hasn't had a long term relationship in a while. 
According to the Daily Mail, the American Idol alum and model boyfriend Jaci Costa Polo called it quits in November 2019 after only six months together. "Deep down I am a romantic, but I am so busy traveling with work that it's hard to make permanent connections," Lambert told the The Sydney Morning Herald in May 2020. 
So what of Lambert's relationship with chiseled, Finnish entertainment reporter Sauli Koskinen, who, per the Daily Mail, the musician dated "between 2011 until 2013"? That's a pretty good chunk of time. So what went wrong? Did busy schedules get in the way or was there more at play? Well, let's take a look.
Adam Lambert and his ex were once arrested for fighting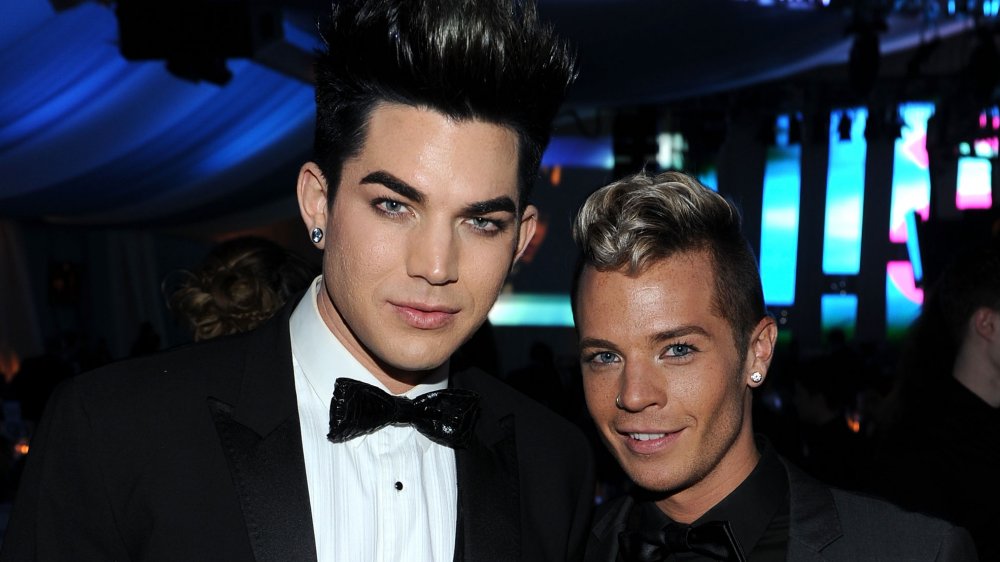 Larry Busacca/Getty Images
What happened between Adam Lambert and his longtime boyfriend, Sauli Koskinen? Well, in some ways, it seemed like it was time for the glam singer and reporter to go their separate ways. In April 2015, Lambert told South Florida Gay News (via Huffington Post) that the relationship had been "kind of on its way out in the last couple of months."
"Sauli and I remain really good friends, and I know it's a cliché thing to say. But it's totally true." The rocked added: "I've been getting really busy and traveling a lot and he's been getting really busy because he has a show he's filming for Finnish television." It's worth noting that Koskinen first gained fame from a reality competition, too, winning the Finnish Big Brother in 2007, per the Daily Mail.
But were things rockier than just busy schedules would signal? According to The Hollywood Reporter, in December 2011, Lambert "spent several hours in a Finnish jail ... after being arrested outside a Helsinki gay bar." The arrest happened "following a brawl" with Koskinen, per the outlet.
At the time, Koskinen responded to the incident on his blog, according to TMZ. "Publicity is not easy, but also celebrities are just human," he wrote. "Love is not easy either, but it lasts forever!" At the time, Lambert tweeted: "Jetlag+Vodka=blackout. Us÷blackout=irrational confusion. jail+guilt+press=lesson learned. Sauli+Adam+hangover burgers = laughing bout it." That's some equation. We're not mathematicians but most couples' arguments don't lead to arrests!