The Real Reason Simon Cowell And Mezhgan Hussainy Ended Their Engagement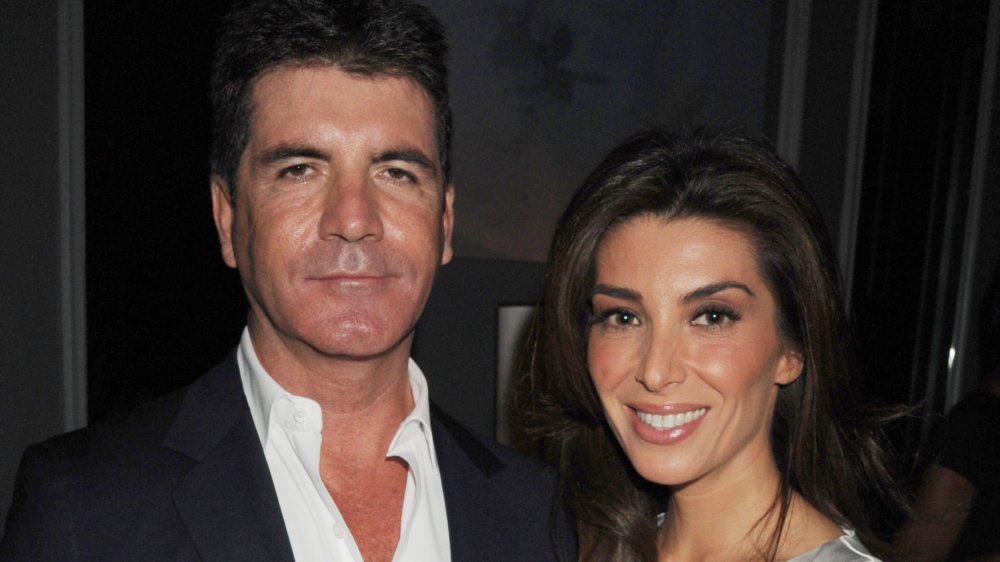 Dave M. Benett/Getty Images
Before settling down with Lauren Silverman, TV and music mogul Simon Cowell was briefly engaged to makeup artist Mezghan Hussainy. The two met on the set of American Idol, where Cowell was a judge and Hussainy was the makeup artist. However, the relationship might have been doomed to fail from the start. In the unauthorized biography Sweet Revenge: The Intimate Life Of Simon Cowell, author Tom Bower claims that Cowell was still living with ex-girlfriend Terri Seymour when he and Hussainy started dating in 2006, per the Daily Mail. Sounds a bit problematic, no?
Alas, Cowell and Hussainy were smitten with each other for a few years and Cowell proposed on Valentine's Day in 2010. The same year, he told Piers Morgan (via the New York Post) that Hussainy was the one. "She's very special. You know when you've found somebody very special." All that being said, things started to fizzle out between the two before they made it to the altar, and it apparently came down to a lot of fighting and Cowell's rough work schedule.
The Daily Mail pointed out a passage from Cowell's unauthorized biography that highlighted an intense arguement between Cowell and Hussainy after he returned home from a late night of work on American Idol. The book quotes Cowell's mother, Julie, who was apparently in the room when it happened. She reportedly said: "The tension was horrendous. The way Mezhgan behaved made my stomach churn."
Simon Cowell reportedly called his relationship with Mezghan Hussainy a 'big mistake'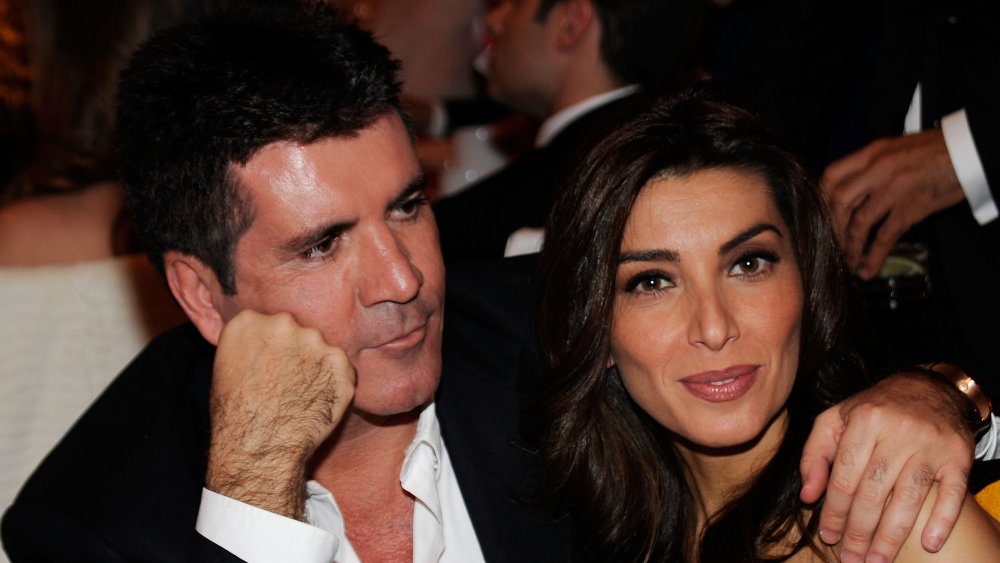 Larry Busacca/Getty Images
In 2012, Simon Cowell finally opened up about his relationship with Mezghan Hussainy going downhill. He told the Mirror in January 2012 that he hadn't seen Hussainy "since before Christmas" and noted that they were officially "on a break." He explained, "It's quite a complicated relationship. We have had a break from each other, and we are still incredibly close."
Cowell continued: "I'm vulnerable. It's not on, it's not off, it's somewhere in the middle. I don't know if I will ever get married, but I am happy."
It didn't take long for Cowell to call the whole thing off, though. By April 2012 everything was over. He moved out of the house because he reportedly felt "suffocated" when he was alone with Hussainy. In Sweet Revenge: The Intimate Life Of Simon Cowell, the former American Idol judge is quoted as having said (via The Sun): "I'm attracted to crazy women. I encourage crazy behavior and I make them crazy. I'm attracted to certain personalities who are difficult to control. So there are tantrums, tears and fights, which is all part of the drama."
The Sun also reported that Hussainy would lash out at Cowell over his schedule and friendships with other women, but cited Cowell as calling himself a "hopeless boyfriend." Cowell reportedly told his friends that he had made a "big mistake." In the end, the two moved on from each other — and Cowell soon made things official with Lauren Silverman — but Cowell did leave Hussainy with a multimillion-dollar mansion in Beverly Hills.