The Real Reason Beyonce's Parents Divorced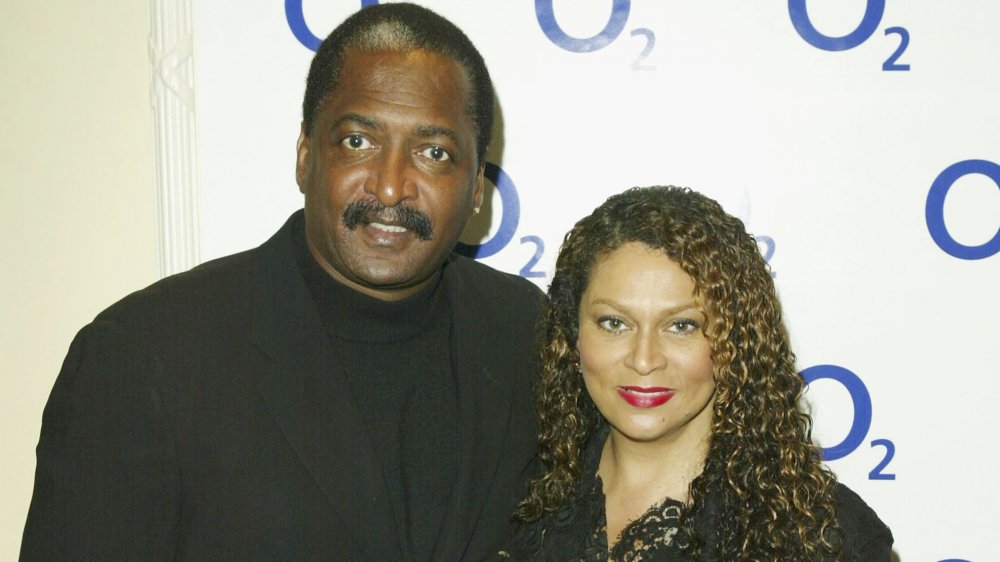 Dave Hogan/Getty Images
Beyoncé is notoriously tight-lipped about her private life. Well, except for when she sings about it in her own lyrics, of course. Her Lemonade album chronicled her husband Jay-Z's infidelity, but he's not the only guy in her life who has supposedly struggled with adultery. In late 2009, Beyoncé's parents Matthew Knowles and Tina Knowles-Lawson announced their split with a joint statement. They said at the time, "The decision to end our marriage is an amicable one. We remain friends, parents, and business partners."
The exes claimed, "If anyone is expecting an ugly messy fight, they will be sadly disappointed. We ask for your respect of our privacy as we handle this matter." However, it wasn't that simple. Matthew was apparently far from a faithful husband — fathering not one, but two kids, while he was married to Tina. After initially denying paternity, DNA test results confirmed that Matthew was the father of Alexsandra Wright's son Nixon, who was born in 2010.
In 2010, Matthew also welcomed a baby girl named Koi with TaQoya Branscomb. He initially denied being the father to that baby as well, with Branscomb claiming that he said he had a vasectomy. Nevertheless, she said, "You can't deny it once DNA tests come out 99.9% that you are the father." Branscomb also slammed Matthew, saying, "He does not want to be a father. He makes that very clear. His loss." Even with clear reasons for divorce, it took a couple of years for Matthew and Tina to finalize their split.
Matthew and Tina Knowles dragged their feet with the divorce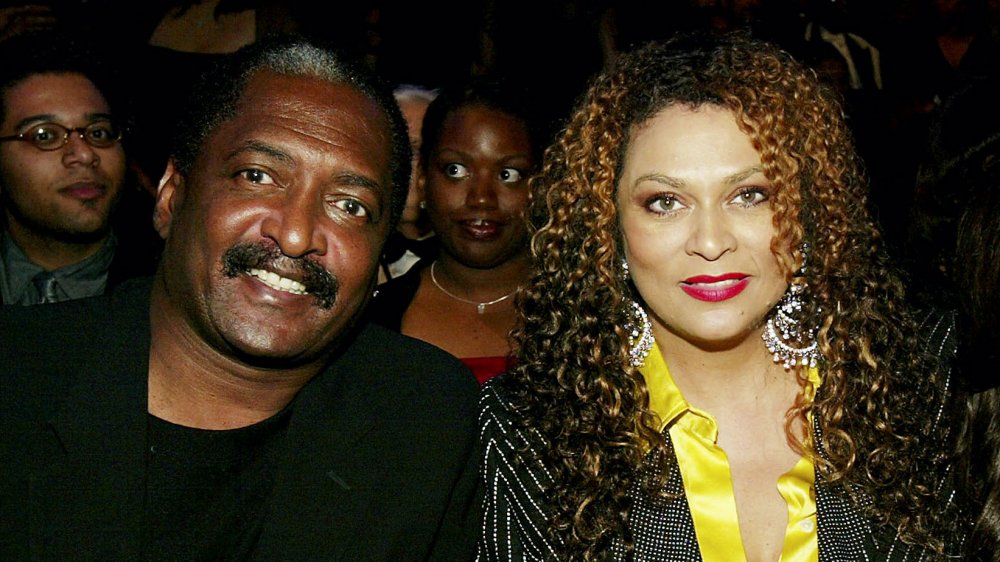 Frank Micelotta/Getty Images
Despite Matthew Knowles fathering two children with other women while he married to Tina Knowles-Lawson, it actually took a couple years to finalize their divorce. TMZ reported Tina initially filed in November 2009, but both Tina and Matthew failed to show up for court, so the divorce was dropped and Tina had to file again. In the legal documents, Tina claimed that their marriage was "insupportable because of discord or conflict of personalities." Their divorce was finally official in December 2011. Unfortunately for Matthew, the divorce wasn't his only big split in 2011.
In March 2011, Beyoncé and Matthew severed their professional relationship after he'd been managing her career the whole time. At the time, the singer told Us Weekly, "I've only parted ways with my father on a business level." She went on to explain, "He is my father for life and I love my dad dearly. I am grateful for everything he has taught me. I grew up watching both he and my mother manage and own their own businesses. They were hard-working entrepreneurs and I will continue to follow in their footsteps."
Nevertheless, the timing was interesting given the scandalous divorce and allegations from Live Nation that Matthew stole money from her 2011 world tour profits. (Matthew denied those claims, according to TMZ.) Ever since Matthew and Tina split up, there's been speculation that Matthew is on the outs with Beyoncé, but he's continually denied a rift.
Beyoncé attended her mom's wedding, but not her dad's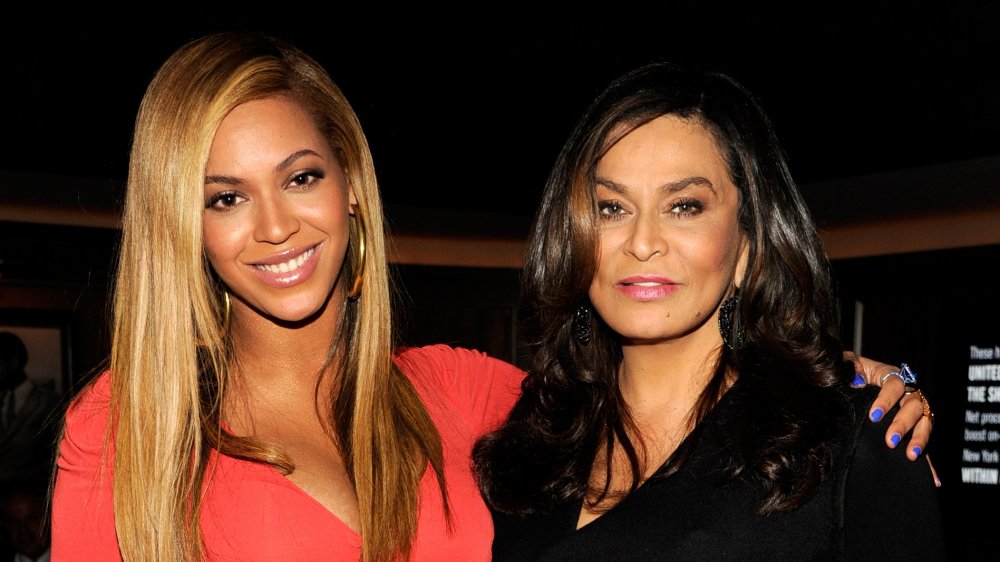 Kevin Mazur/Getty Images
Although Beyoncé has never publicly confirmed a strained relationship with Matthew Knowles, she and her sister Solange were noticeably absent from his wedding. In July 2013, Matthew married a former model named Gena Charmaine Avery in Houston. After the wedding, he told Us Weekly, "Unfortunately, Beyonce and Solange had previous engagements which made it impossible for them to attend."
In contrast, both sisters were present when Tina Knowles-Lawson married actor Richard Lawson in 2015. Tina also publicly thanked her daughters for supporting her during her divorce from Matthew. During an August 2020 clip from Girlfriends Check-In, Tina remarked, "Having my two girls has been the biggest blessing in my whole entire life. They are always there for me... Isn't it interesting how the roles change? I've been the momma, but now sometimes they're my mom." She admitted she was "devastated after 33 years of marriage" and credited Beyoncé and Solange for helping her through the struggles, describing them as her "balm."
Tina said they cheered her up by watching movies and eating ice cream together, elaborating, "They let me feel sorry for myself for a short period of time and then they were like, 'momma, you're a bad girl.'" Ultimately, her daughters convinced her that "you've got so much going, you shouldn't be feeling like life is over for you, that God has something for you."
Considering everything that went down, Matthew and Tina's split wasn't as acrimonious as it could've been.