The Truth About Bruce Lee And Kareem Abdul-Jabbar's Relationship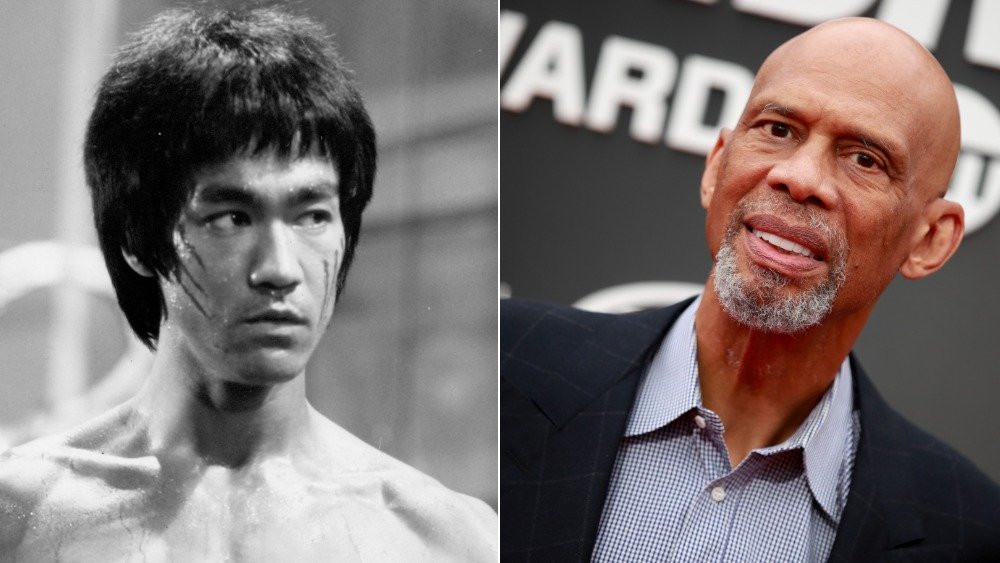 Michael Ochs Archives, Rich Fury/Getty Images
Basketball legend Kareem Abdul-Jabbar is standing up for his late friend and mentor, Bruce Lee, insisting that the martial artist's image was tarnished in Quentin Tarantino's 2019 film Once Upon a Time in Hollywood. Starring Leonardo DiCaprio and Brad Pitt, the movie was a massive hit with both critics and audiences, but Abdul-Jabbar is not a fan. 
His primary issue is the movie's portrayal of Lee, who's depicted as arrogant and aggressive. This wasn't the man Abdul-Jabbar knew. In a piece written for The Hollywood Reporter, the all-star expressed his disappointment with Tarantino's "sloppy and somewhat racist" portrayal of Lee, whom he first met as a student at UCLA. "We quickly developed a friendship as well as a student-teacher relationship," says Abdul-Jabbar, who credits his success in the NBA to Lee's mentorship. Abdul-Jabbar also recalled that Lee "spoke passionately about how frustrated he was with the stereotypical representation of Asians in film and TV." Abdul-Jabbar believes Tarantino's movie disservices his late friend in this exact way ... and A-list actor Brad Pitt reaped the rewards. 
Brad vs. Bruce: Why Kareem loathes this movie scene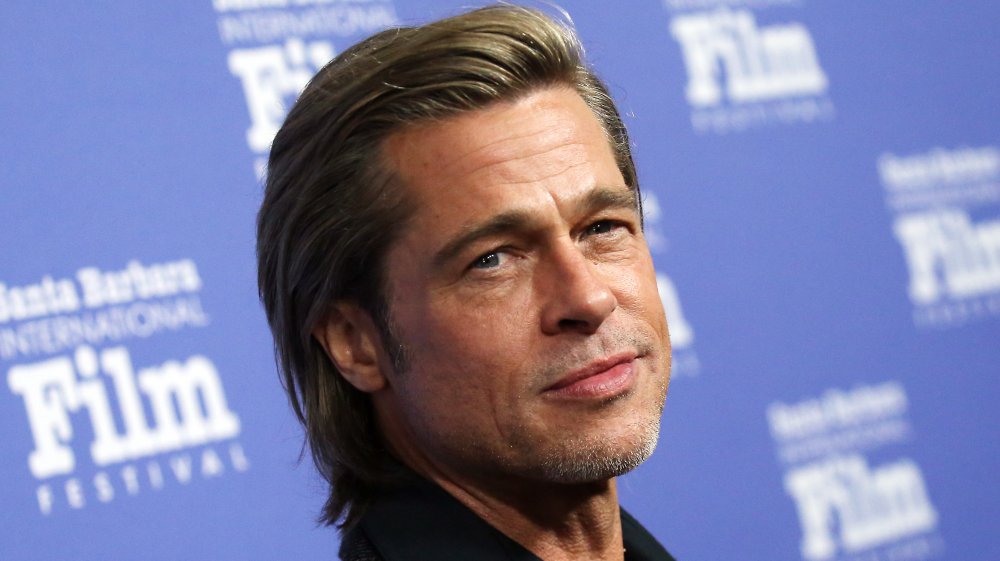 Michael Tran/Getty Images
Once Upon a Time in Hollywood sees Bruce Lee, played by Mike Moh, arrogantly boasting about his martial arts abilities on the set of his famous TV series The Green Hornet. Brad Pitt plays an aging stuntman named Cliff Booth who sneers as Lee brags that he could beat Cassius Clay, a.k.a. Muhammad Ali, in a fight. Lee doesn't take kindly to Pitt's dismissive tone, so he challenges him to a showdown that ends with Lee getting hurled into a parked car. 
Kareem Abdul-Jabbar asserts that acclaimed director Quentin Tarantino's "one-dimensional" portrayal of Lee, who is only featured in one scene of the film, essentially lies to the audience. In his op-ed for The Hollywood Reporter, the NBA legend says the scene would be easier to take "if we'd also seen a glimpse of his other traits, of his struggle to be taken seriously in Hollywood." Abdul-Jabbar believes Lee was used as nothing but a "prop" to be beaten by "the blond, white beefcake American." Incidentally, Pitt won an Oscar for his role.
Kareem saw what really happened when Bruce was challenged to a fight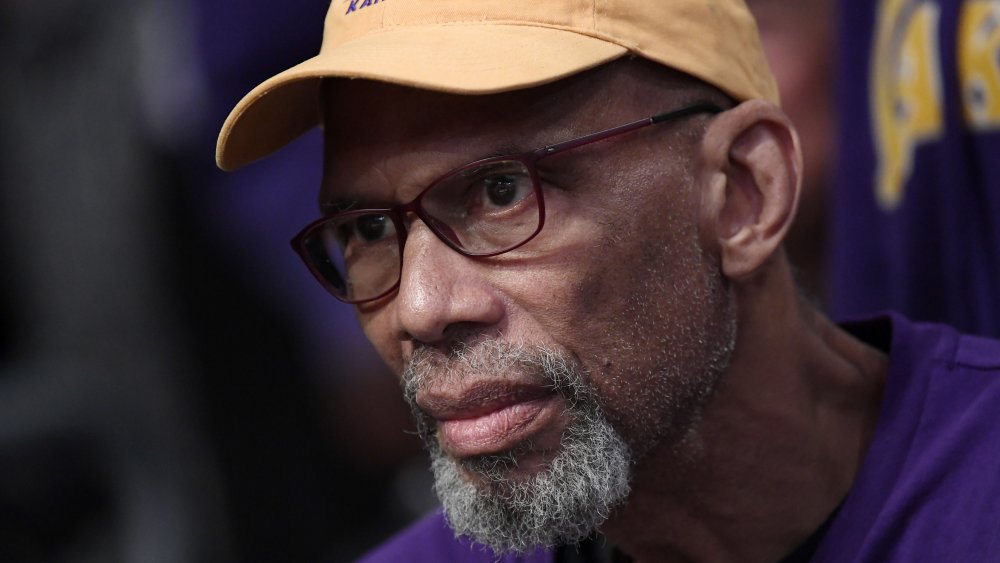 Kevork S. Djansezian/Getty Images
Kareem Abdul-Jabbar also took issue with the way Bruce Lee was portrayed in Once Upon a Time in Hollywood because the basketball star knows how the martial artist really would have behaved in the type of scenario portrayed in the film. 
"I was in public with Bruce several times when some random jerk would loudly challenge Bruce to a fight,"Abdul-Jabbar wrote in The Hollywood Reporter. According to the former basketball star, those situations played out much differently in real life. Abdul-Jabbar notes that Lee "always politely declined and moved on." He adds, "He felt no need to prove himself. He knew who he was and that the real fight wasn't on the mat, it was on the screen in creating opportunities for Asians to be seen as more than grinning stereotypes." 
Abdul-Jabbar believes Once Upon a Time in Hollywood is a massive failure on that front. The situation is particularly disappointing for the NBA legend because its director, Quentin Tarantino, is one of his favorite filmmakers. Abdul-Jabbar said he eagerly awaits the release of every Tarantino movie but believes his depiction of Lee represents "a failure both as an artist and as a human being." 
Abdul-Jabbar dissing one his favorite filmmakers to support his late friend speaks volumes to both Lee's legacy and to Abdul-Jabbar's memories of his good pal.