Here's How Much Quentin Tarantino Is Really Worth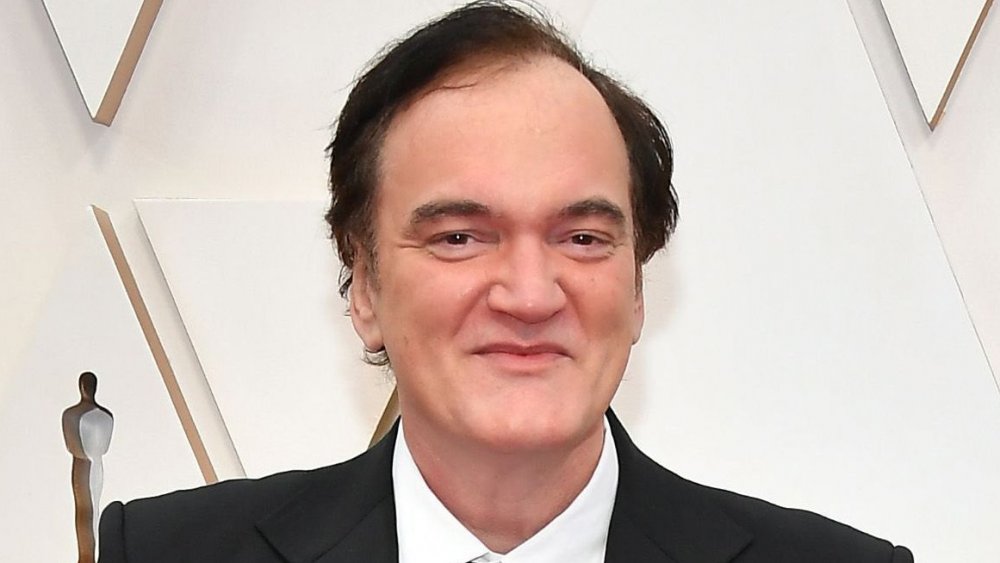 Amy Sussman/Getty Images
Like (somewhat sketchy) Steven Spielberg, (rather wealthy) Spike Lee, (Oscar nomination-worthy) Greta Gerwig, and (sometimes unrecognizable) Taika Waititi, Quentin Tarantino is the kind of Hollywood director who's known for releasing blockbuster movies. The man who became a force to be reckoned with in the entertainment industry thanks to 1992's Reservoir Dogs and 1994's Pulp Fiction has continued to create films that stir up buzz, captivate critics, and thrill audiences. And he does so not only by directing the handful of award-winning films that he's known for, but also for writing and producing them.
"He ... knows how to play to his strengths as a filmmaker," according to Medium. "He's a writer first, a director second," someone who "comes across as an avant-garde storytelling genius." In fact, thanks to his stellar movie-making skills, "it's clear that Quentin Tarantino is ruling from the top of the cinematic food chain," Dazed points out. "He's got a tried-and-tested formula for cinematic success."
That signature approach to making successful films has also translated into a rather impressive fortune.
Quentin Tarantino is a millionaire whose films have made billions of dollars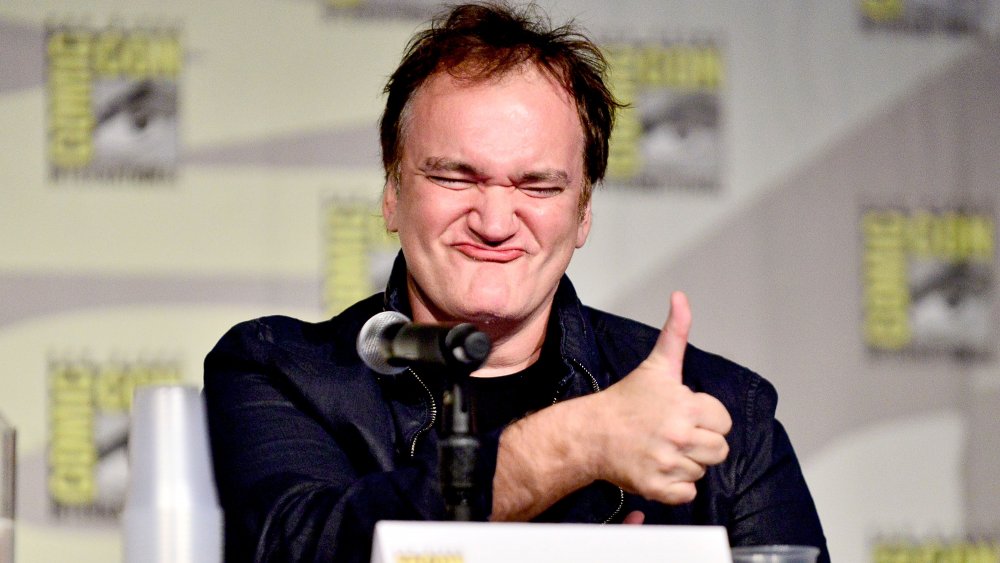 Jerod Harris/Getty Images
Quentin Tarantino's movies have not only been critical successes, they've also been financial successes. Pulp Fiction "grossed more than $200 million," according to Celebrity Net Worth, while 1997's Jackie Brown brought in $72 million despite being made "on a shoestring budget." The filmmaker's Kill Bill: Volume 1 and Volume 2 — the first coming out in 2003 with the second following up in 2004 — earned around $335 million, while 2009's Inglourious Basterds raked in over $320 million, 2015's The Hateful Eight made $155 million, and 2019's Once Upon a Time ... in Hollywood grossed almost $375 million.
Tarantino's highest-earning film as of May 2020 is 2012's Django Unchained, which brought in over $425 million. In total, Tarantino's "films have generated more than $1.5 billion globally," per Celebrity Net Worth. 
Personally, Tarantino "typically receives a $20 million advance for his standard directing/producing/writing work on his own movies." Beyond that, "[h]e also owns a generous backend percentage of his films' profits that can translate into a total per movie haul of $30-40 million in some cases." All of these things adds up, which is why Tarantino's estimated to be worth $120 million. 
While that's definitely impressive, his fortune will likely continue to rise if he keeps putting out crowd-pleasing, money-making movies.