This Is How Much Jalen Ramsey Is Currently Worth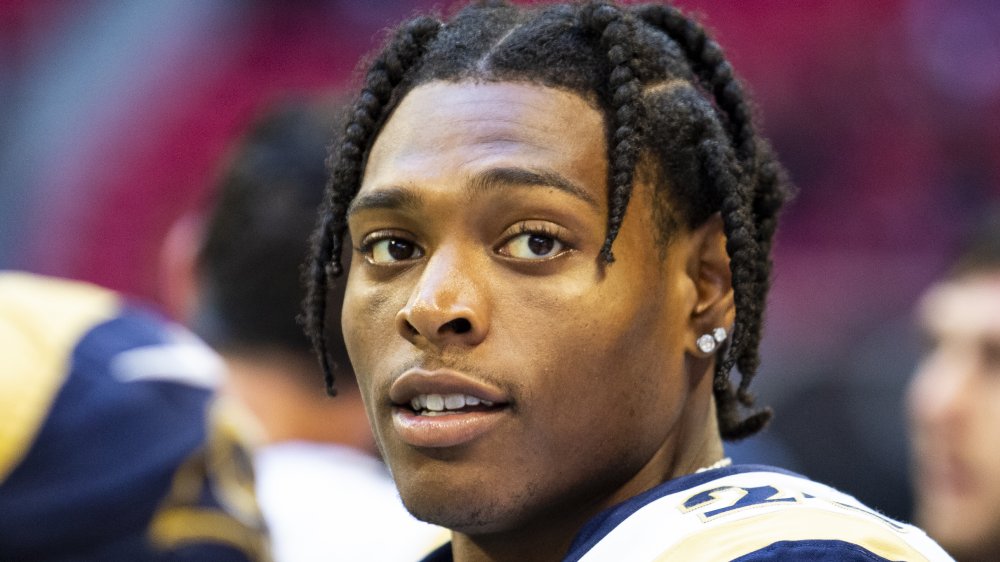 Carmen Mandato/Getty Images
Jalen Ramsey, a cornerback for the NFL's Los Angeles Rams has one of the brightest futures in football. As GQ put it, Ramsey "just might be the best cornerback in the NFL." With such a prestigious pedigree and a promising future, it's no wonder Ramsey was prominently featured in HBO's Hard Knocks for the show's 15th season, which focuses on the Rams and the Los Angeles Chargers, according to ESPN.
Ramsey, who hails from Tennessee, played football for Florida State University before getting drafted by the Jacksonville Jaguars, then traded to the Los Angeles Rams. According to Sports Illustrated, Ramsey said that 2019 trade was a "big, big day ... God makes no mistakes at all. No mistakes at all. I've been so blessed." Ramsey said he was delighted to work with the team's coaches and fellow players. "Coach Wade Phillips, coach Sean McVay, coach Aubrey Pleasant.... I'm excited to get out there and do my thing for the L.A. Rams and show them that they've got the best corner in the whole NFL for years and years to come."
With Ramsay comfortably solidified as a key player for the Rams, let's take a closer look at this shining star's assets off the field. 
Jalen Ramsey is on track for 'Calabasas money'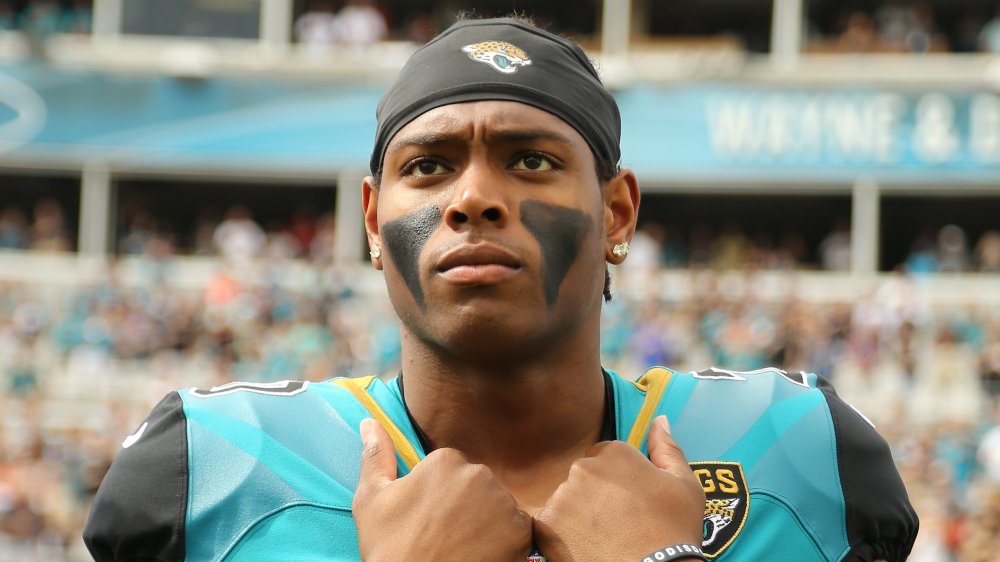 Logan Bowles/Getty Images
Los Angeles Rams cornerback Jalen Ramsey is one of the brightest stars in the NFL, hence all the attention he received on season 15 of HBO's Hard Knocks. So what's the financial payoff for this kind of talent and dedication?
Ramsey has an estimated net worth of about $10 million, per Celebrity Net Worth, and that impressive number is likely to rise. As Sports Illustrated pointed out in 2019, he "was set to make $13.7 million in 2020." According to Rams Wire, the cornerback could see one of the largest salaries in the NFL for his particular position.
During a Rams virtual tailgate on Aug. 9, 2020, Ramsey logged in from his car because he just so happened to be house hunting in Los Angeles at the time, reported Rams Wire. During the online gathering, Rams defensive tackle Michael Brockers told Ramsey: "Come to Calabasas, dog." Ramsey replied, "I don't got Calabasas money yet." Former player Torry Holt reassured him he's got nothing to worry about. "It's coming, you all good," he said.
Yes it is, Ramsey. We've got a hunch we'll be writing about your all-star taste in real estate real soon.