Why Mark Ruffalo Isn't Ellen DeGeneres' Biggest Fan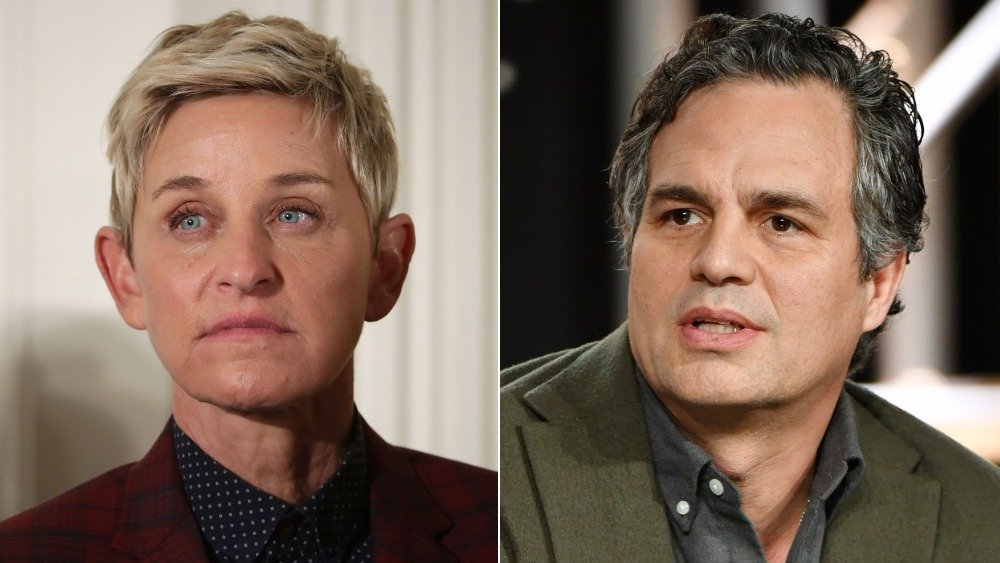 Chip Somodevilla, Amy Sussman/GettyImages
2020 hasn't been a great year for Ellen DeGeneres. In light of less than glowing reports from current and former employees of The Ellen DeGeneres Show – as well as the star's peers — the comedian and talk show host has landed herself in scalding hot water.
According to a Variety report from April 2020, members of DeGeneres' core stage crew — which is made up of about 30 employees — were "outraged over their treatment from top producers amid the coronavirus pandemic," claiming that for weeks, they were kept in the dark on "their working hours, pay, or inquiries about their mental and physical health." In July 2020, BuzzFeed News reported on a "toxic work culture" at the show. 
Amid the controversy, some celebs have come out in support of DeGeneres, including Kevin Hart and Katy Perry. In August 2020, Perry tweeted: "I know I can't speak for anyone else's experience besides my own but I want to acknowledge that I have only ever had positive takeaways from my time with Ellen & on the @theellenshow." She continued: "I think we all have witnessed the light & continual fight for equality that she has brought to the world through her platform for decades. Sending you love & a hug, friend @TheEllenShow."
One A-lister who isn't as keen on DeGeneres is actor Mark Ruffalo. The star and activist — known for "Hulking around" in Marvel's Avengers films as well as acclaimed dramas like Spotlight — had some choice words about DeGeneres and a particular "guest" she had on her show.
Mark Ruffalo took a jab at Ellen DeGeneres and George W. Bush's friendship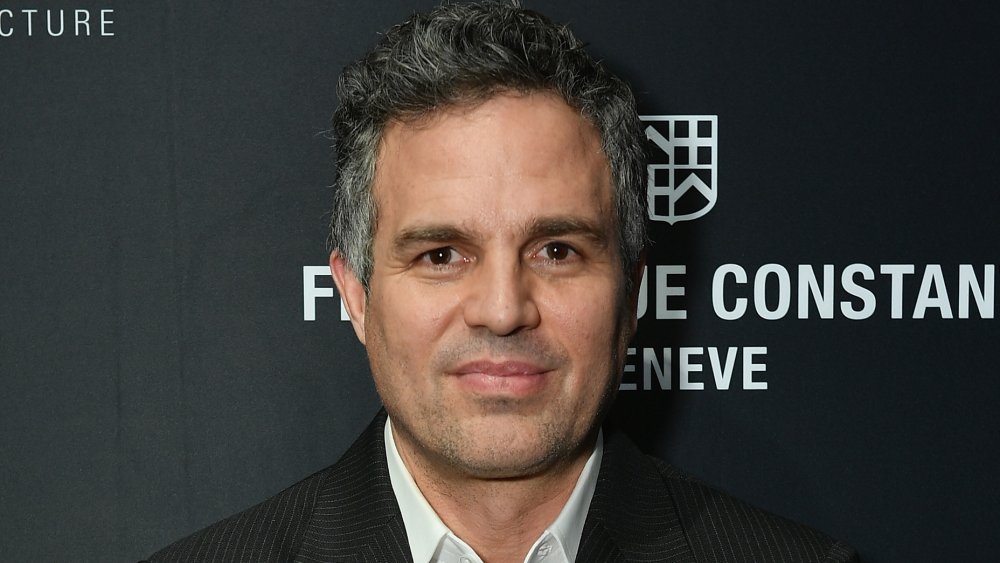 Mike Coppola/Getty Images
Marvel actor Mark Ruffalo was seemingly rubbed the wrong way by Ellen DeGeneres' surprising friendship with George W. Bush, and he's made sure to let the world know. Back in October 2019, DeGeneres and the former president were spotted together at a Dallas Cowboys football game, per CNN. DeGeneres stood by the friendship, saying on her show: "I think that we've forgotten that that's okay that we're all different." 
Ruffalo — who is an outspoken environmentalist and activist – took to Twitter to share his thoughts. Sharing a Vanity Fair tweet about DeGeneres being a "sunny representative for a brighter world," Ruffalo wrote: "Sorry, until George W. Bush is brought to justice for the crimes of the Iraq War, (including American-lead torture, Iraqi deaths & displacement, and the deep scars — emotional & otherwise — inflicted on our military that served his folly), we can't even begin to talk about kindness."
After sending out the tweet, the Avengers star was on the receiving end of some serious backlash from veterans. Case in point? Dear America podcast host Graham Allen tweeted: "Sorry to interrupt your 'hulk smash' moment. I served with soo many that did soo much more than me, and we would do it ALL over again for our country! You don't get to speak for Veterans." 
There are certainly two sides to the Bush critique, but, regardless, it's clear DeGeneres has "Ruffalo'd" some feathers. That being said, he's far from the only celeb who can't stand DeGeneres.