The Truth About Kanye West & Jared Kushner's Secret Meeting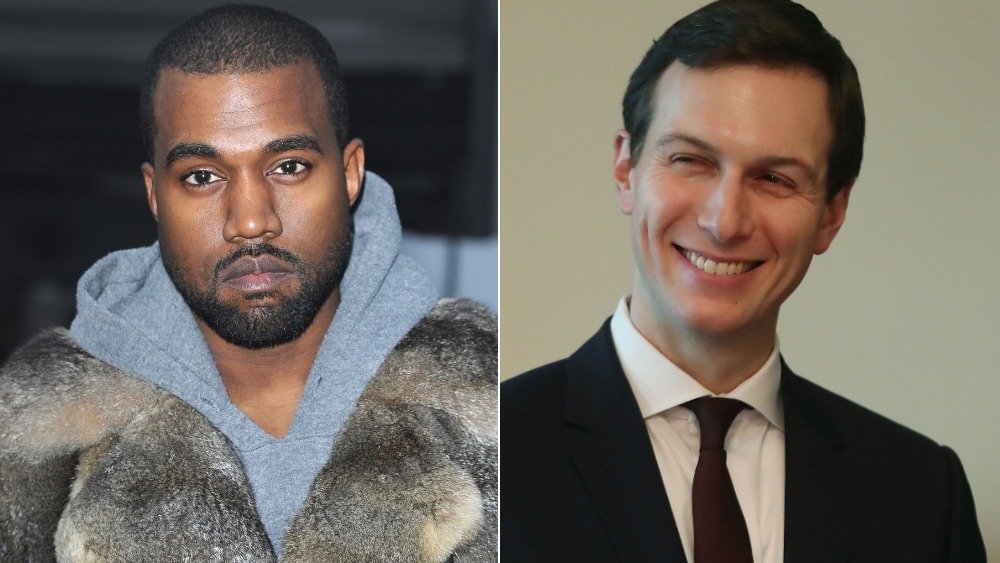 Pascal Le Segretain, Mark Wilson/Getty Images
If you thought things couldn't get any weirder after Kanye West announced that he was running for president, you might want to sit down. The New York Times reported in mid-August 2020 that the Grammy-winning rapper and Jared Kushner — Donald Trump's son-in-law and White House advisor — had a meeting together. It's still unclear what exactly went down, but there are a couple of theories about why these two got together to chat. 
The New York Times reported that while Kanye was in Colorado camping with his family, Kushner and his wife, Ivanka Trump, were coincidentally also in the state and met in Telluride with the musician. Ivanka was reportedly at the meeting with her husband and Kanye, but Kanye's wife, Kim Kardashian, was reportedly not present. Maggie Haberman, a reporter for the Times, tweeted that after Kanye was asked about the meeting by the paper, he tweeted: "I'm willing to do a live interview with the New York Time[s] about my meeting with Jared..." Kanye noted that they'd discussed Dr. Claud Anderson's book PowerNomics: The National Plan to Empower Black America.
According to The New York Times, the White House hasn't commented on the meeting, but that hasn't stopped the masses from trying to figure out what it all means. 
Some think Donald Trump is helping Kanye West's campaign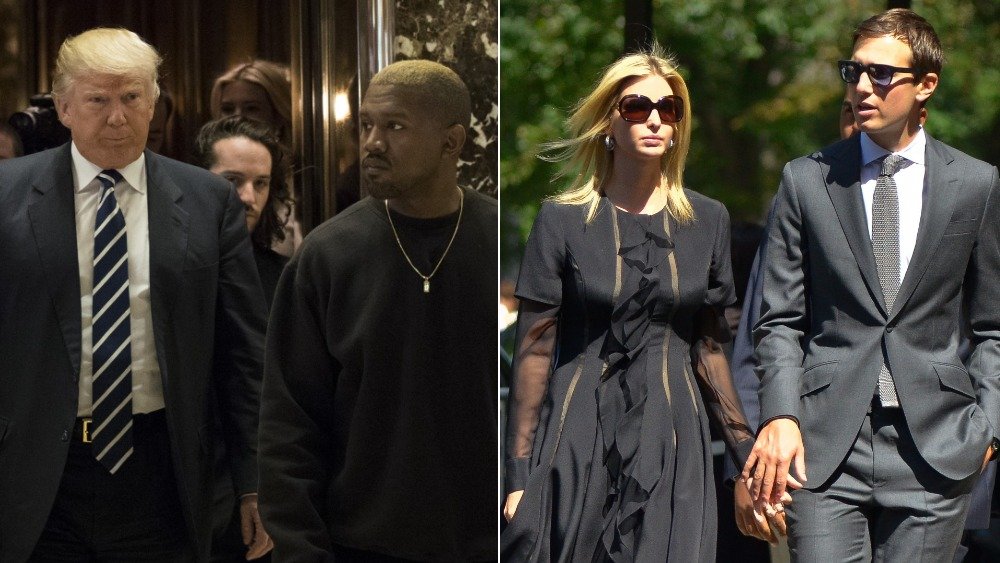 Drew Angerer, Kris Connor/Getty Images
We may not know what prompted Kanye West and Jared Kushner to meet up in Colorado, but it's possible that since Kanye is polling during an election year, the incumbent family wanted to talk about his presidential run. Against all odds, West is on the ballot in Colorado, Vermont, and Oklahoma, but he reportedly missed some deadlines in states, was rejected in Illinois for invalid signatures, and some signatures are being investigated in Wisconsin. The New York Times reported that there are Republicans with close ties to President Donald Trump's camp that have been helping Kanye get signatures and fight legal battles in key states. The collaboration has prompted some wonder if Kanye is trying to take votes away from Joe Biden. 
The president denies any connection to West's campaign. "I have nothing to do with him getting on the ballot. We'll have to see what happens," Trump said, per Forbes. When a Forbes reporter alluded to the rapper running a spoiler campaign, Kanye responded: "I'm not denying it." Keep in mind: Kanye supported Trump until announcing that he was also running for president, and the rapper has said that he doesn't like Biden.
In any case, a meeting among Kanye, Kushner and Ivanka Trump is certainly worth nothing. Only time will tell how this thing plays out.