What You Need To Know About Mackenzie Ziegler's New Boyfriend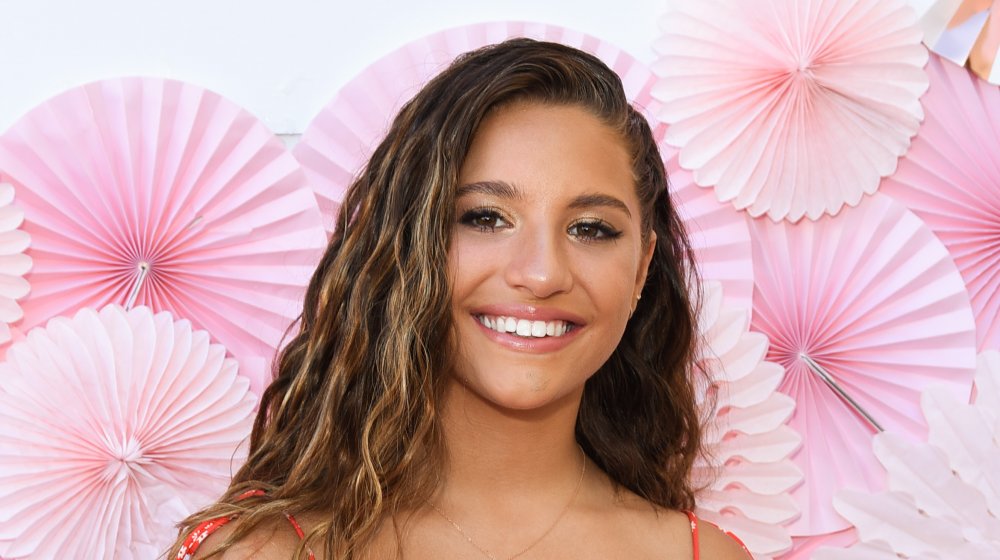 Presley Ann/Getty Images
Love is in the air for Mackenzie Ziegler!
As the youngest star of the original cast of Dance Moms, Mackenzie grew up in front of the camera and has formed a strong social media following on Instagram, TikTok, and YouTube. Since leaving Dance Moms, Mackenzie has had her hands full with tons of different endeavors and seems to be successful at everything she tries.
Of course, Kenzie didn't rise to fame alone but did it with her sister, Maddie Ziegler, and other big stars like JoJo Siwa. Like these other stars, Kenzie has been the subject of many dating rumors, including a potential romance with Johnny Orlando.
While that connection turned out to be just a friendship, Kenzie was actually in a relationship with Fuller House star Isaak Presley, according to J-14. It was adorable while it lasted but in May 2020, Kenzie shared with her followers: "We just decided to be friends right now. It's super hard because I love him a lot. I hope it'll get better and that we're both going to be OK but we can't be together right now."
While this heartbreak was obviously devastating, Kenzie has picked herself up and found a new leading love and we are so happy for her.
Mackenzie Ziegler is in love with a TikTok star
Mackenzie Ziegler's new love is TikTok star Tacoda, a singer who recently came out with the single "I Think I Miss U," according to Metro UK. Tacoda has been cropping up in Kenzie's social media but she finally went official when she shared a pic on her Instagram stories of herself leaning on Tacoda at the beach with his arms around her, per Metro UK.
Since the photo was shared to Kenzie's stories, the pic was saved by an Instagram account called TikTok Room, according to J-14. To add to the cuteness of the situation, Kenzie's ex, Isaak Presley commented to give his support: "Actually adorable, I wish them the best," he wrote.
Kenzie saw her ex's comment and replied: "Really sweet, thanks Isaak!" (via J-14).
It's awesome to see Kenzie and Isaak being mutually supportive of each other, and Kenzie and Tacoda make the cutest TikTok power couple.