Why Amy Schumer 'Can't Be Pregnant Ever Again'
Frazer Harrison/Getty Images
When Amy Schumer welcomed her son, Gene David, in May 2019, she gave birth for the first (and maybe last) time. The comedian and Trainwreck actor discussed this development in August 2020, when she revealed during an appearance on Sunday Today with Willie Geist that she "can't be pregnant ever again" (via People). We'll get to the reason soon, but for now, let's recap Schumer's journey to becoming a mom.
Nine months after saying 'I do' to chef Chris Fischer, the New York native announced her pregnancy in October 2018. The comedian did not disclose how she conceived Gene, however, she was candid throughout the next six months about her experiences with severe nausea, a condition called hyperemesis gravidarum, according to Mayo Clinic. Schumer canceled appearances as a result of the illness, and she shared regular updates about her struggles. "It's been pretty tough, I didn't know that pregnancies could be such a bummer," she told comedian Seth Myers in March 2019.
Schumer did her best to cope with the diagnosis, and at the end of it all, she walked away with a gorgeous baby boy. "I didn't know I could love someone that much, no offense to my husband, who's here," she joked during a November 2019 interview with ET Online. "But yeah, I think we're both shocked by the level of love that's possible."
Although Schumer has expressed interest in expanding her family, it sounds like another pregnancy is off the table — here's why.
Amy Schumer shares her struggle with IVF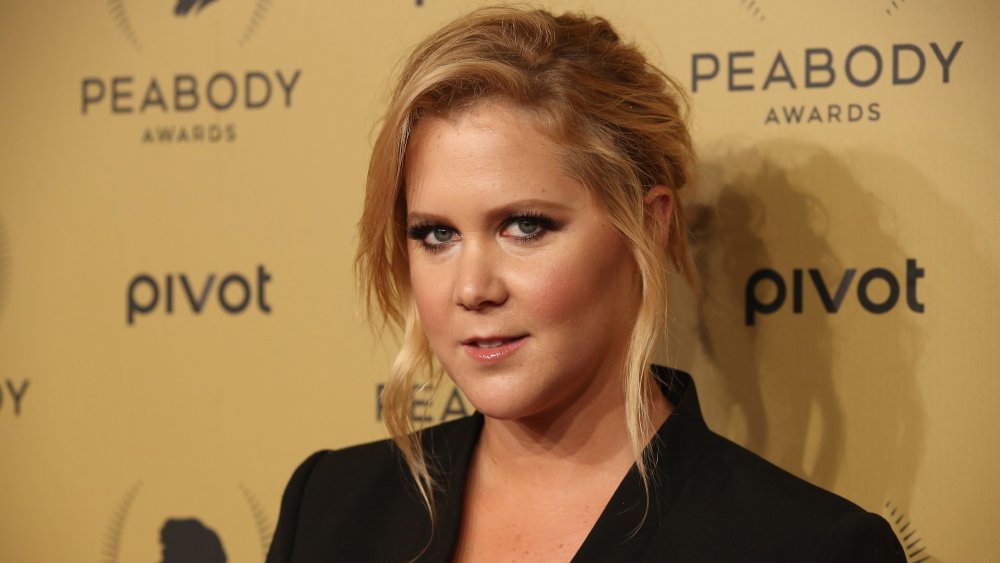 Jemal Countess/Getty Images
Amy Schumer revealed in January 2020 that she was trying In vitro fertilization (IVF), which is when "mature eggs are collected from ovaries and fertilized by sperm in a lab," the Mayo Clinic explained, and then can be, "transferred to a uterus." She captioned a shot of her bruised stomach, "I'm a week into IVF and feeling really run down and emotional. If anyone went through it and if you have any advice or wouldn't mind sharing your experience with me please do... We are freezing my eggs and figuring out what to do to give Gene a sibling."
A month later, Schumer shared another update. "They retrieved 35 eggs from me. Not bad for the old gal right? Then 26 fertilized! Whoah right? For all of those we got 1 normal embryo. I just wanted to share and send love and strength to all of the warrior women who go through this process."
Cut to August 2020, when Schumer told Morning Joe co-host, Willie Geist, that pregnancy is no longer an option for her. "I decided that I can't be pregnant ever again," she shared during an appearance on Sunday Today with Willie Geist (via People). The comic, who celebrated her 39th birthday in June 2020, added, "We did IVF and IVF was really tough on me. I don't think I could ever do IVF again. ... We thought about a surrogate. But I think we're going to hold off for right now."
No matter what Schumer decides, we wish her the best.