Whatever Happened To Ava Kashani From My Super Sweet 16?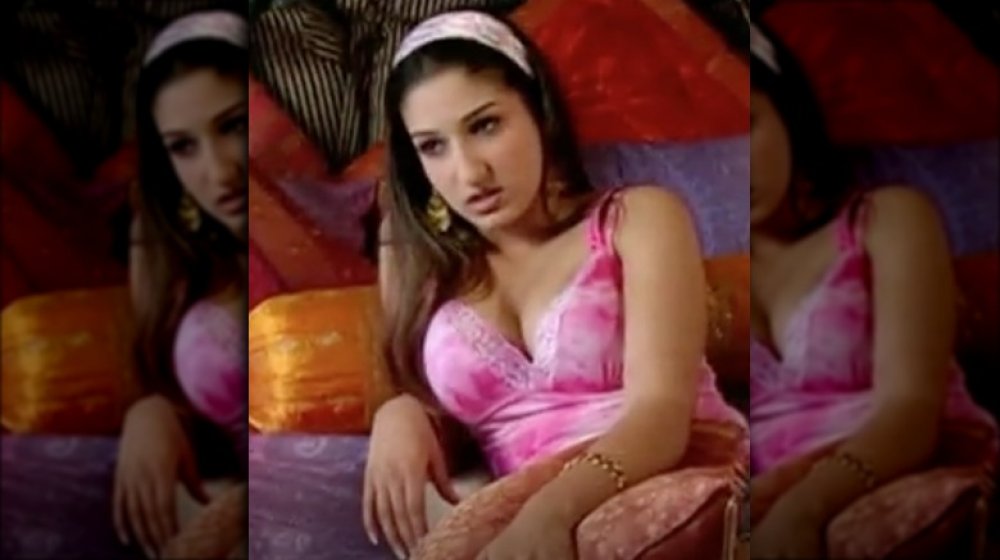 MTV
MTV's My Super Sweet 16, which first aired in 2005, gave teen audiences a glimpse into the lives of ultra rich teenagers for 10 seasons. Viewers witnessed the good, the bad, the ugly and the very spoiled as the teens demanded the most over the top parties to celebrate their 16th birthday — even Teyana Taylor whined. Despite the bratty behavior, it wasn't uncommon for an episode to end with meltdowns being rewarded with new, luxury vehicles.
That being said, some of the best moments from My Super Sweet 16 were often the biggest meltdowns, like when Audrey Reyes from Season 5 cried because her new car was given to her before her party instead of during it. Another epic tantrum? When Season 4's Erin Wright missed part of her own birthday because her stylist never showed up with her outfit change.
Season 1 of the iconic reality show brought us Ava Kashani. Who could forget the 15 going on 16 year old who traveled to Paris for her birthday dress, demanded a Range Rover and was carried into her party by the Loyola polo team for an Arabian-themed party? So where is the MTV star now?
Ava Kashani had a big meltdown on MTV
These days, Ava Kashani appears to work for an investment firm in the Greater Los Angeles Area called called MMK Capital, according to her LinkedIn. Her Instagram account, which is private, seemingly confirms her place of work. Per her professional account, Kashani seems to have earned a juris doctorate degree from Pepperdine University in Malibu, Calif. in 2015, 10 years after her My Super Sweet 16 episode aired.
Apparently her time looking for dresses in Paris stuck with Kashani as she also apparently spent some time studying abroad at Sciences Po in Paris, according to her LinkedIn and Instagram. Despite the fact that it's been years since she appeared on My Super Sweet 16, Kashani's time on MTV is undoubtedly marked by her epic meltdown over her Range Rover.
According to In Touch Weekly, when Kashani's father asked if she would accept a used Range Rover instead of a new one, her response was "Ew". In the episode, Kashani gets in trouble with her mom after running away to Santa Barbara. Her parents then tell her, as punishment, she can say goodbye to her Range Rover dreams. 
Of course, like most of the My Super Sweet 16 teens, Kahsani eventually got her Range Rover and the party she most desired. Her dreams of being the next J-Lo? Not so much.