The Truth About Woody Harrelson's Brother, Brett Harrelson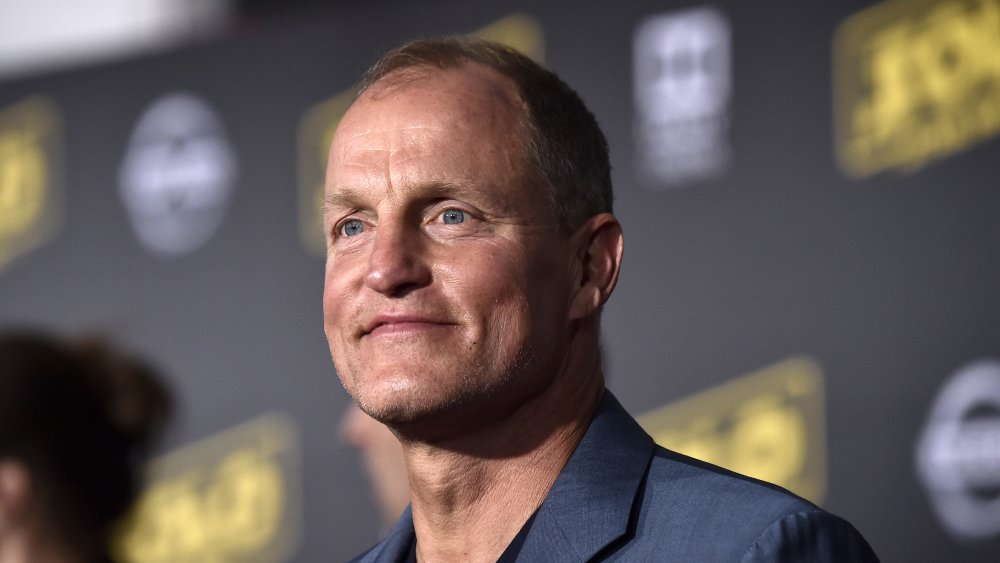 Frazer Harrison/Getty Images
It's hard not to enjoy watching Woody Harrelson onscreen. The actor, who got his start as Woody the bartender on the TV sitcom Cheers, winning an Emmy for the role in 1989, brings an unmatched edge to every film he's in. Whether he's a grizzled police chief in Three Billboards Outside Ebbing, Missouri, a detective driven into self-doubt in True Detective (okay, he plays a cop a lot), or a loose cannon survivalist in Zombieland, the seasoned actor just keeps us watching. And did you know he had a brother in the business?
Brett Harrelson, Woody's younger brother, can be seen in films like The People vs. Larry Flynt (as was Woody), 1998's Strangeland, and more (via IMDb). While he's no Woody when it comes to his film resume, he did recently release an investigative podcast, per EW, that looks pretty...wild. Son Of A Hitman follows Brett's relationship with his and Woody's dad, Charles Harrelson, who was a apparently an actual "Natural Born Killer." Yes, Woody and Brett's father was an organized crime figure who was convicted of (seriously) murdering a judge in Texas, as well as multiple previous crimes. The hit was once even called "the crime of the century," according to Statesman.
"I had a lot of anger, a lot of rage," Woody confessed to Esquire on growing up in such difficult circumstances. Here's what you need to know about Woody's brother Brett Harrelson, their father, and this "mind-blowing" tell-all podcast. 
Brett Harrelson is releasing a podcast about his criminal father
So what's the deal with Woody Harrelson's brother Brett...and their dad? According to an EW interview from April 2020, Brett was sent to live with his estranged father as a teen "after getting caught smoking weed in high school," the magazine said. Their pops wasn't exactly a positive influence, and those four months are now being exposed.
"The podcast covers so much new things about my dad," Brett told EW. "When I thought I knew everything, there's just been way more than I realized. It's mind-blowing." Apparently, the 10-episode series details a former lover-turned-lead witness, an FBI agent assigned to the assassination case, and the nephew of a drug kingpin; all real, according to the A-lister's brother.
Per The Guardian, Charles Harrelson — who left the family when Woody was seven — was involved in all sorts of shady dealings, including killing a judge, the first time an American judge was murdered in the 20th century. Charles died in 2007 in prison; the gunslinger claimed he nabbed John F. Kennedy too, per Telegraph. Woody and Brett sadly didn't know the full extent of Charles' crimes growing up. "I see a lot of myself in him," Brett says of his father in the podcast. "I know this sounds terrible, but I thought, 'I wish I could be as cool as this guy when I get older.' I wish I could know all he has done." 

Son Of A Hitman was released May 2020.