Why Angelina Jolie Is Suspicious About Her Divorce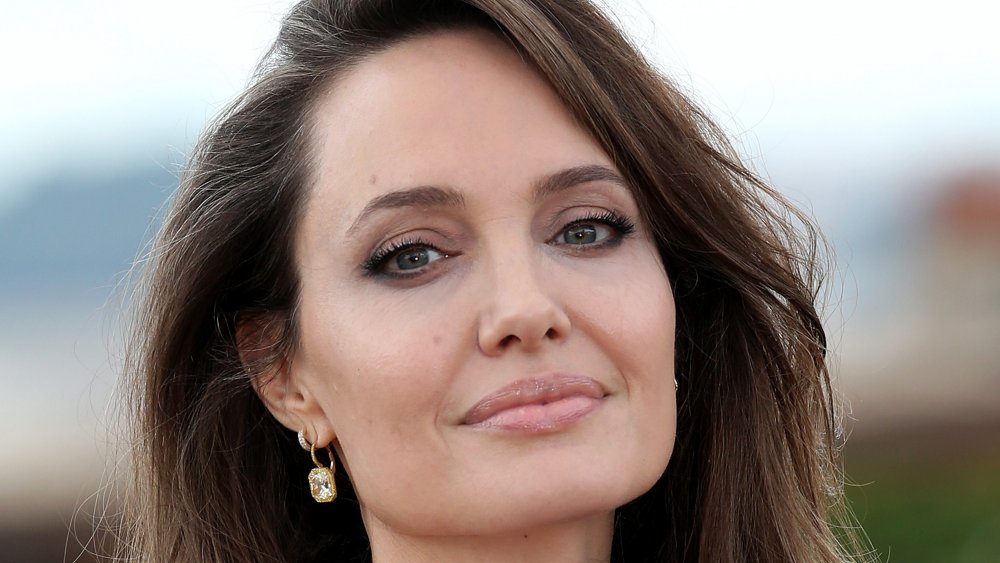 Franco Origlia/Getty Images
For years, fans have followed the rollercoaster relationship between actress Angelina Jolie and actor Brad Pitt. Yet, while "Brangelina" endured constant media attention throughout their decade-long partnership, marriage proved to be the couple's greatest obstacle, as the pair separated after only two years. Now, as Jolie and Pitt continue to work out the specifics of their bifurcated divorce — their union has been legally dissolved, but they must settle matters of child custody and their finances with help from a private judge, per Page Six — Jolie has allegedly grown suspicious of the proceedings.
Page Six reported that Jolie was "concerned that something untoward was happening" with her divorce, namely with the judge presiding over the case. As Jolie's attorney Samantha Bley DeJean discovered, Judge John W. Ouderkirk "had an ongoing professional and financial relationship with Pitt's attorneys Anne C. Kiley and Lance Spiegel." Jolie has filed papers since this "little secret" came out in an effort to disqualify Ouderkirk from presiding over the case.
"Angelina isn't trying to delay this process," an insider explained to Page Six. "In fact, the court papers state that she wants to get this issue with the judge resolved so there are no further delays [in deciding custody and financial issues like child support]." Instead, per DeJean's statement, Jolie is simply requesting "a fair trial based on facts, with no special favors extended to either side." However, Pitt and his lawyers struck back with their own allegations against Jolie, intensifying this four-year battle.
Brad Pitt slammed Angelina Jolie's 'Hail Mary' attempt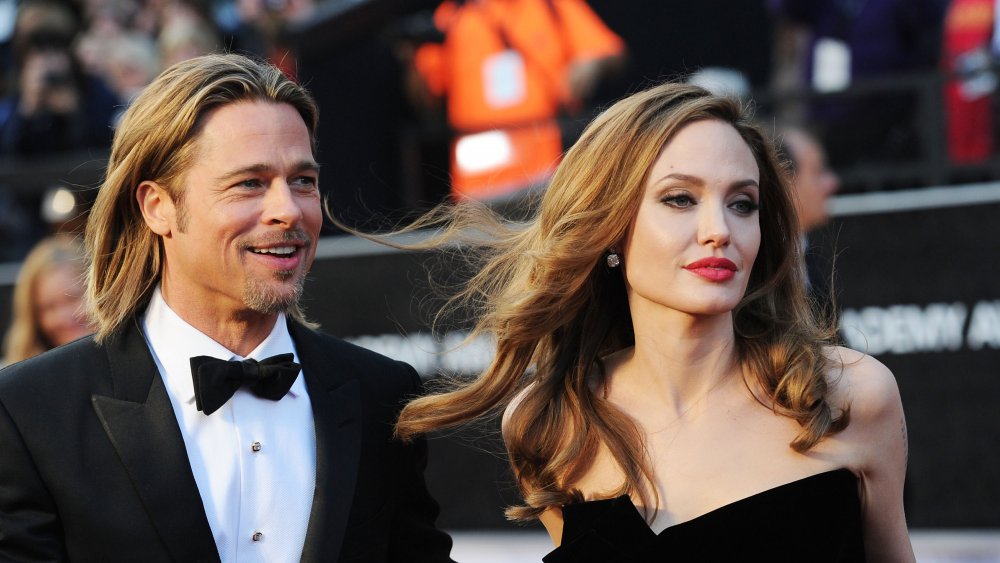 Jason Merritt/term/Getty Images
As humanitarian Angelina Jolie and her legal team attempt to remove Judge John W. Ouderkirk from her remaining divorce proceedings, actor Brad Pitt and his team countered her statements in a rebuttal. According to documents obtained by People, Pitt claims that Jolie was aware of Ouderkirk's connection in advance — in fact, he was the judge who married the couple in 2014. This tidbit only supports Pitt's claim that his ex-wife is merely trying to stall. 
"Jolie filed her request to disqualify Judge Ouderkirk and in the process delay consideration of deposition testimony and other evidence," Pitt's statement reads. "Unfortunately, the individuals hurt most by Jolie's transparently tactical gambit are the parties' own children, who continue to be deprived of a final resolution to these custody issues. Jolie's motions should there be denied."
Pitt added that Jolie's "Hail Mary" has no merit because she "has never objected to [Ouderkirk's] continued involvement in this proceeding until now."
Yet, while Jolie's lawyer Samantha Bley DeJean told People that Pitt's "attempt to obstruct or influence Judge Ouderkirk's answer" was "unfortunate," an insider believes Jolie's at the heart of said delays. "Her lawyers have also worked with him," the source told People, "so the only excuse for their filing is that her team knew they were likely to lose and they needed to stall by changing the referee in the fourth quarter." 
Like many such proceedings, the he-said/she-said arguments can only lead to outsider speculation. We simply hope their children win in the end.