Huma Abedin Was Planning On Leaving Anthony Weiner All Along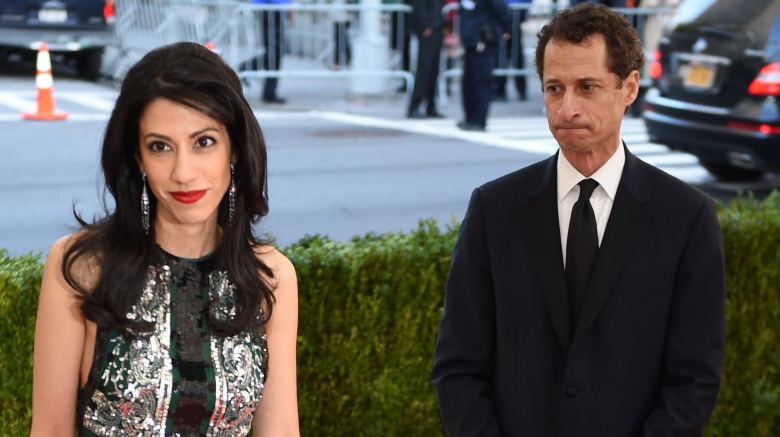 Getty Images
Huma Abedin was reportedly ready to dump former Congressman Anthony Weiner long before he got caught sexting other women behind her back for the third time.
An insider told Page Six, "Their marriage was already over, but she was waiting until after the election to do anything about it. But the New York Post's story meant she had to take immediate action and rip the Band-Aid off." The source also said Abedin was "relieved" that the breakup news became public.
Abedin, who is one of Democratic presidential candidate Hillary Clinton's top aides, issued a statement: "After long painful consideration and work on my marriage, I have made the decision to separate from my husband. Anthony and I remain devoted to doing what's best for our son, who is the light of our life. During this difficult time, I ask for respect for our privacy."
News that the divorce was imminent comes just days after it was revealed that the Administration for Children's Services is investigating Weiner because his 4-year-old son was allegedly present when he texted some unsavory photos of himself.
Weiner has also faced professional repercussions for his indiscretions. He was fired from his gig hosting NY1's Wise Guys.
However, the man formerly known as "Carlos Danger" may have found a new calling: smut site Porn.com has extended an offer to Weiner to help him pay his bills. In a missive titled "Dear Mr. Weiner," the site writes, "Porn.com takes sex addiction very seriously and we realize Mr. Weiner is in a very bad place. He must feel very alone, except for the nameless women he has been sending the now infamous 'crotch shots'...The beauty of this for Mr. Weiner is he would be able to spend his day immersed in sex, sexting as often as he likes and would be paid (handsomely) for his time."
No word yet on whether Weiner is up for the job.