Angela From Bones Used To Look Completely Different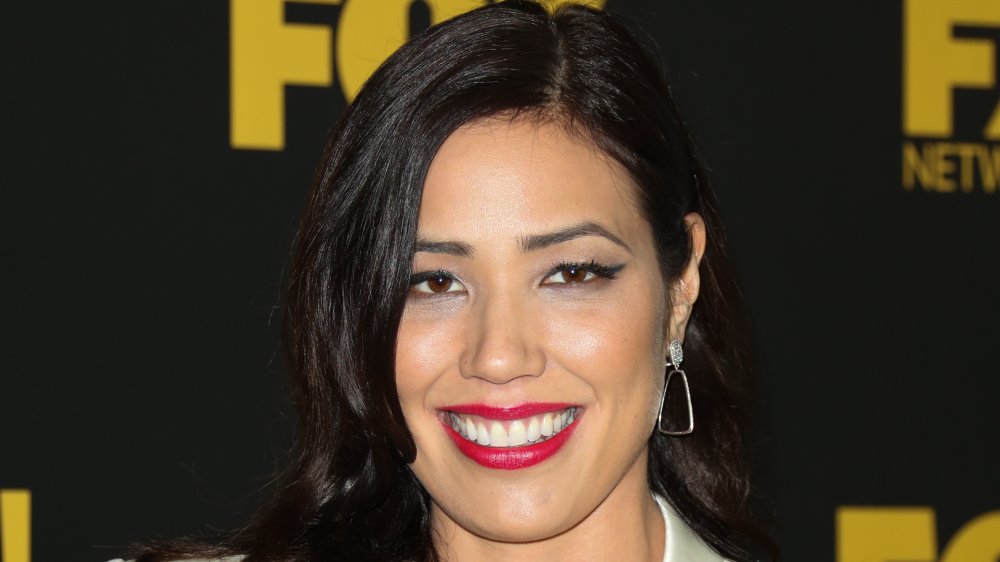 Paul Archuleta/Getty Images
When actors play the same character on television over multiple seasons, their physical appearance and style can evolve to keep up with the times. For instance, take Mariska Hargitay who has rocked several 'dos over the years as Law & Order: SVU's Olivia Benson. Another prime example? The Olsen twins, who grew up before our eyes on Full House. Another show where a character/actor's style evolution was abundantly clear is the series Bones.
Fox's cult-favorite forensics show, starring Emily Deschanel as Dr. Temperance Brennan — a forensic anthropologist who solved crimes with the help of, well, bones — ran for an impressive 12 seasons, per Screen Rant. Needless to say, when the hit series first aired in 2005 — the golden era of capris, tube tops, and Von Dutch hats — fashion was pretty different. That being said, perhaps the best example of a style transformation on Bones, aside from Deschanel's Dr. Brennan, was the character of Angela Montenegro. 
Played by Michaela Conlin, in addition to being Dr. Brennan's best friend, Angela was a free-spirited forensic artist, who became a fan favorite thanks to her warmheartedness and independence throughout the series. In fact, during the show's second season, Dr. Jack Hodgins (played by T.J. Thyne) referred to Angela as the "heart of the operation" at the fictional research institute where they worked.
Conlin's Angela definitely transformed over the years, which is unsurprising given how long the show was on the air. Here's a closer look at Angela's style change from Season 1 to Season 12, which aired in 2017.
Angela's hairstyle and look got a full makeover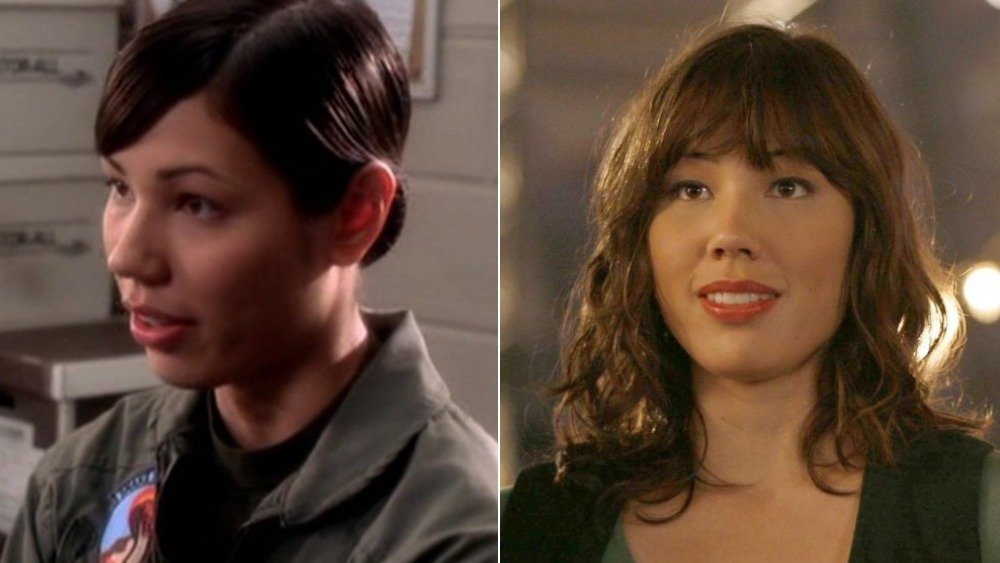 CBS, 20th Television
Look at that style update! When Michaela Conlin started out on Bones, her character was definitely a victim of early 2000s trends. In the early days of the Fox series, her hair was much shorter and often framed in a bob. However, when the show wrapped, Angela's look had definitely matured, with longer, flowing locks and glossy, face-framing bangs. And the actress' look isn't the only thing that's matured. These days, her career has definitely shown some growth, too.
After Bones wrapped, Conlin — who is also real-life best friends with Emily Deschanel, per Screen Rant — continued to make a name for herself on the small screen. In 2018, she popped up on the western-set drama series Yellowstone. The show — which stars Kevin Costner — featured Conlin as reporter Sarah Nguyen, who dug into the fictional Dutton family and their massive ranching operation. She also appeared in a supporting role on the HBO series Here and Now as businesswoman Sharon Chen. However, it was canceled after one season, per Deadline. In 2020, Conlin appeared in Bad Trip, a hidden-camera comedy starring Tiffany Haddish. 
As far as her personal life goes, Conlin's become a mother since Bones ended. Yup, per her Instagram, she welcomed a baby boy named Charlie in February 2019. We'll definitely keep our eye on Conlin's budding, post-Bones career (and her ever-changing style)!