Why Rose Byrne And Bobby Cannavale Still Haven't Gotten Married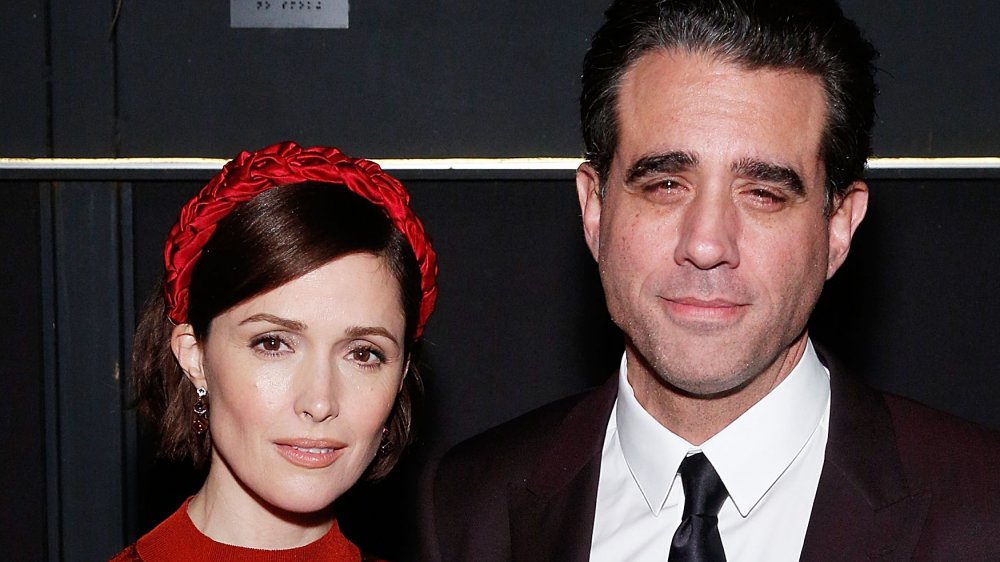 Lars Niki/Getty Images
Actors Rose Byrne and Bobby Cannavale do everything together. They have two sons together, they live together, and they even work together. They're two little peas in a pod, but there's one thing they won't do: Rose Byrne and Bobby Cannavale aren't married, even though they've been building a life together since 2012. According to Vulture, they met through mutual friends while Byrne was starring in Damages and have starred in a ton of projects together, most recently an adaptation of Medea for the stage. But you've likely seen them together in other things, too, such as Adult Beginners, Annie, and a comedy called Spy. 
Byrne and Cannavale live in Brooklyn, N.Y. and have two boys together, Rocco, 4, and Rafa, 2, per People. Cannavale also has another, 25-year-old son named Jake, from a previous relationship with writer Jenny Lumet. Jake is an actor who appeared alongside his dad in Nurse Jackie and was a bounty hunter in The Mandalorian. The couple obviously focuses on family, so why aren't they married yet? 

This is what Rose Byrne & Bobby Cannavale call each other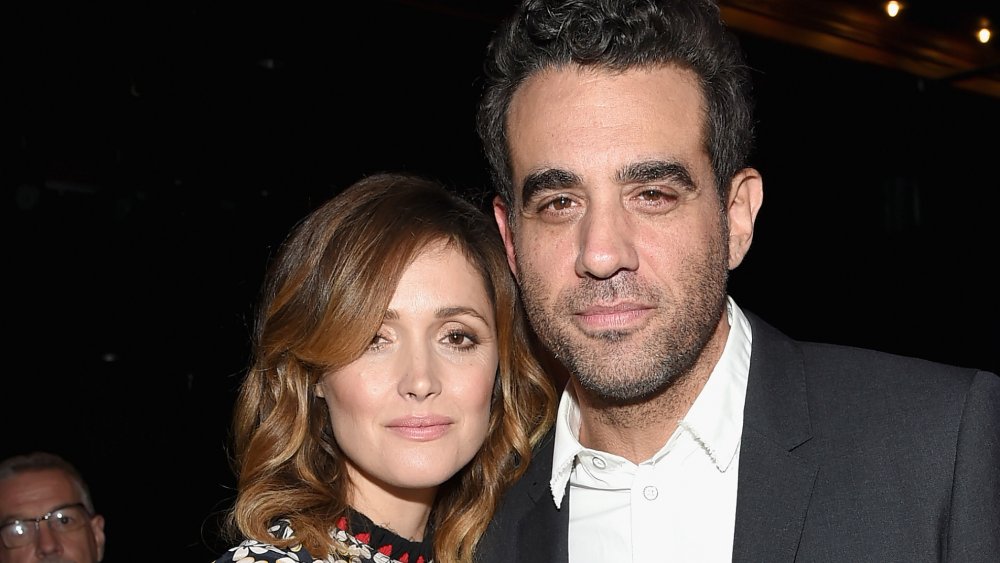 Mike Coppola/Getty Images
It's not like Rose Byrne and Bobby Cannvale haven't thought about marriage. They have, according to a 2020 interview with Vulture. "We're not [married]. We were planning to ... and then another baby, and then — ", Byrne said, trailing off as Cannavale interrupted her to explain why they already call each other "husband" and "wife," despite not having made it official. "I hate all the other words! It's just easier to say husband and wife," he said. Cannavale added, "Boyfriend and girlfriend feels so young. Partner feels so sterile." 
So husband and wife it is, even if they haven't tied the knot in a proper ceremony. However, since they're still going strong and already call each other husband and wife, it's possible that some day in the future they will do the darn thing. Vanity Fair confirmed in 2019 that Byrne wears two non-wedding bands on her ring finger, so at least they're thinking about it. Never say never, right?