Hannah And Malia's Relationship After Below Deck Med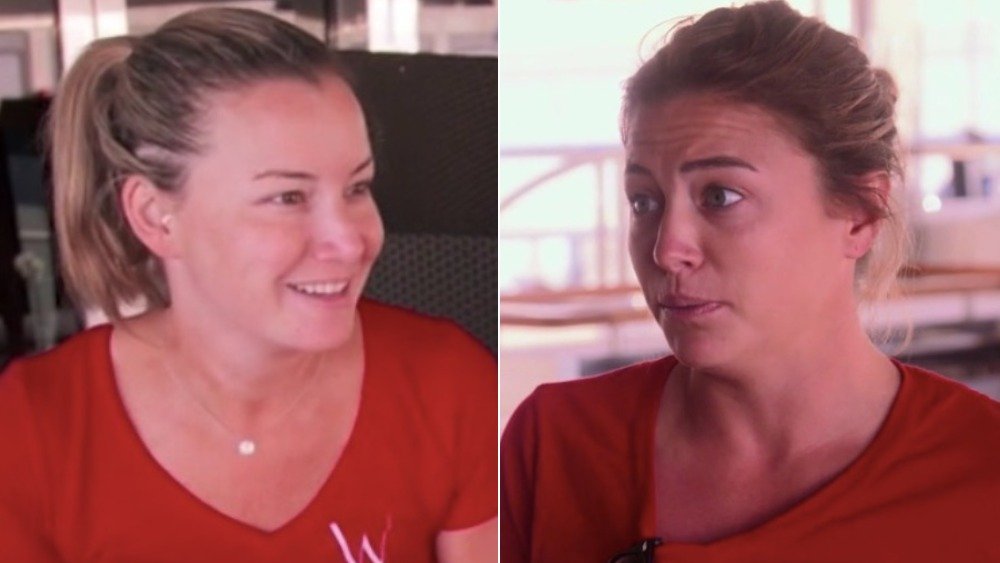 Bravo
Below Deck Mediterranean Season 5 has been one of the most captivating seasons yet and it just keeps getting better. Or worse, depending on who you're rooting for. First, Hannah Ferrier had to deal with an actual demon of a first stew, then Chef Kiko was fired for making the ugliest plate of nachos in the history of snack food, and lastly, Malia White told Captain Sandy Yawn that Hannah is doing drugs. You could not ask for more drama. Things were already kind of intense between Hannah and Malia all season, and the bosun going to Captain Sandy, with photo evidence no less, was the final straw.
In case you're having trouble following the drama, Hannah and Malia were civil with each other all charter season, but little side comments about Hannah's work ethic — subtitled by Bravo, so we don't miss a thing — made it clear that Malia didn't think Hannah was up to par. That all came to a head when Hannah refused to switch rooms and bunk up with Bugsy Drake, with whom she has a longstanding feud, just so Malia and her boyfriend Tom Checketts could sleep together when he came to replace Kiko.
The actual timeline of how things went down after that is up for debate, but in the episode, Malia took a picture of prescription Valium and a CBD vape pen in Hannah's room and sent it to Sandy. What happened next was not pretty. 
Malia felt it was her duty to report Hannah to Captain Sandy
On Below Deck Med, Malia White (seen above) took a picture of items she found in Hannah Ferrier's handbag and sent it to Captain Sandy Yawn to report it. Hannah, who has been open about her anxiety, was reprimanded accordingly, but the drama continues to play out off-screen.
After the episode aired, Hannah tweeted that she loved how Malia arranged the pic for Sandy and attempted to explain herself. "So that's prescribed Valium, CBD (which is legal in Spain), a lighter (not sure what this has to do with anything) and my passport holder," Hannah wrote. For her part, Malia told Andy Cohen on Watch What Happens Live, per Us Weekly, that she felt it was her "duty" to report the chief stew, citing maritime laws.
Malia later defended her comments more on Instagram, saying, "I never said you CANT have medications – you just have to follow proper procedures that are in place to protect ALL crew members. The Captain of the vessel has the right to know who might be taking what & when!" She added, "I'm not out to get anyone — I'm here to do my job." Malia did, but that doesn't mean all fans (or her castmates) are in agreement about her motives. 
Hannah won't be returning to 'Below Deck Med'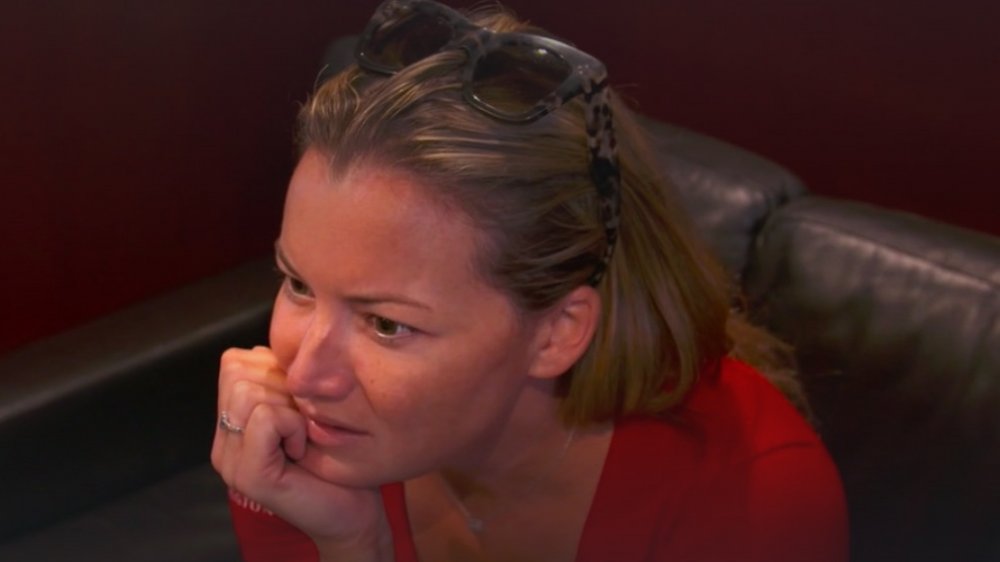 Bravo
The two women are obviously still at odds when it comes to what went down on the Wellington. In August 2020, Malia White insisted on Watch What Happens Live that she didn't report Hannah as a way of retaliating for her not wanting to switch bunks, but many fans don't believe her. One fan summed it up on Twitter, writing, "Heres the other problem i have with Malias 'findings'. When Hannah had her panic attack she told Malia they are prescription. If Malia had reported it all the next day then maybe id believe her doing duty but no she waited until she wasn't getting her way."
It's true that Malia also went into Hannah's bag without her consent and seemed to wait for a perfect moment, days after Hannah's panic attack about Chef Kiko leaving, to tell Sandy. Many also felt that she was unnecessarily shaming Hannah. One viewer wrote, "Just a little message: You can STILL DO YOUR JOB SAFELY AND take your prescribed medications. It Doesn't make you incompetent!!!!!" Still, rules are rules and Hannah didn't follow them.
It's unclear whether or not this incident on the boat was the impetus behind Hannah's decision to not return for another season after she has her baby, but it's possible that she's just over it. One thing is for sure, though — she and Malia likely want nothing to do with each other.