Here's How Much Laura Harrier Is Really Worth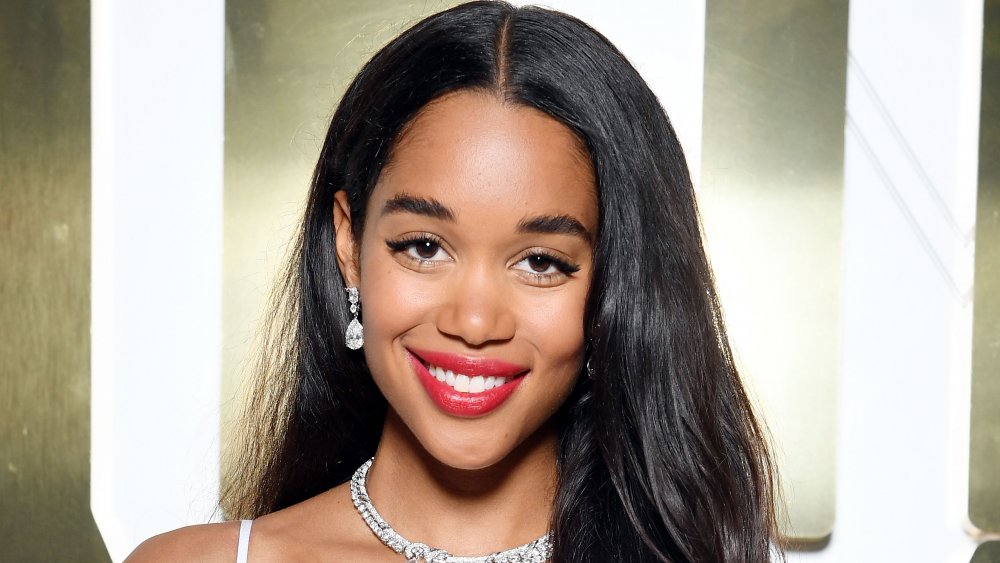 Daniele Venturelli/Getty Images
Laura Harrier is a relatively fresh face who's been working in Hollywood since the early 2010s. That being said, she's definitely making a name for herself, especially after her breakout role in 2017's Spider-Man: Homecoming alongside Tom Holland and Zendaya. The Chicago native began her career as a model at the age of 17, per Flaunt. In the past, Harrier has been represented by high-profile modeling agencies like IMG Models and Wilhelmina Models.
Though it's how she first got noticed, Harrier wasn't content with being a model for the rest of her life. During a 2018 interview with L'Officiel Paris, the actress said, "I didn't like being a model. I really love acting and being an actress ... It gave me a good start, I guess." Though Harrier had a recurring role on the long-standing soap opera One Life to Live in 2013, her Spider-Man role — where she played Spider-Man's romantic interest, Liz Allan — catapulted her film career and her name, which resulted in an upward trajectory for her bank account, as well. 
Laura Harrier's breakout role surely helped pad her bank account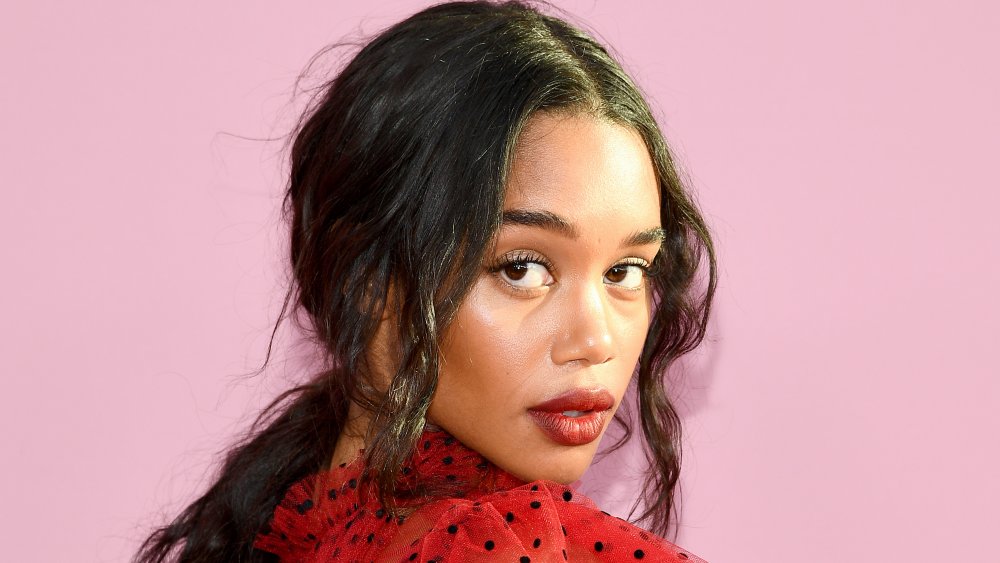 Dimitrios Kambouris/Getty Images
Following the success of Spider-Man: Homecoming, Laura Harrier booked her next gig almost immediately, appearing in 2018's Spike Lee-directed BlacKkKlansman alongside Denzel Washington's son, John David Washington. In the film, she portrayed fictional civil rights activist Patrice Dumas. During a 2018 interview with the Los Angeles Times, Harrier said that she was excited to take on such a powerful role. 
"I don't think we've seen the female face of [the Black Panther movement] on-screen before, at least that I'm aware of. So it's exciting to play that side of it," she said, adding, "At the height of the Panthers, the majority of members were women, and no one ever talks about that." 
Though the Black Panther-centered film's production budget was $15 million, according to Box Office Mojo, the movie ended up making more than $90,000,000 worldwide. With success like that — fresh off the heels of 2017's Spider-Man: Homecoming, which made more than $800,000 worldwide – Harrier's net worth was bound to have an uptick. While, as of this writing, the actress' exact net worth is unclear, outlets seem to place her somewhere between $200,000 and $500,000.
While it may not be millions quite yet, Harrier definitely seems to have a bright future ahead of her.