What Linda Kozlowski Has Been Doing Since Crocodile Dundee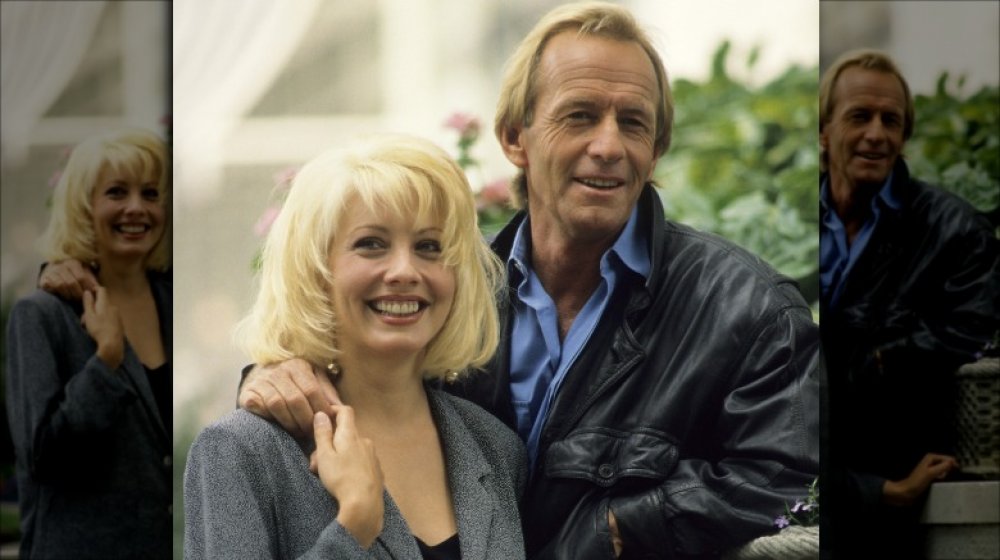 Georges De Keerle/Getty Images
Who would have ever thought a movie about a crocodile hunter visiting and exploring New York City would be a monster worldwide hit? Not even the stars of Crocodile Dundee believed the film would become such a huge success. Actor Paul Hogan, Crocodile Dundee himself, and his co-star Linda Kozlowski, became household names after the film went gangbusters.
Hogan talked about Kozlowsky in a 1986 interview with People. "Before Dundee she was unemployed and broke, but she delivered the goods. She was a star-in-waiting. When she signed up and was coming to Australia, it sort of worried us a little bit. She was a New Yorker. But she was terrific — a pleasure to work with."
The low budget film — which was made for $7 million according to news.com.au – would go on to make more than $328 million dollars worldwide and transform Hogan and Kozlowski into instant stars.
The shooting conditions down under were reportedly not ideal. In fact, Kozlowski wound up quite close to live crocodiles. "My hut was literally right on the edge," she told People. "Now that they're protected, the crocs have all gotten huge and fat and cocky. Crocodiles are really bold, and they do come up on land. Late at night, when we were going to the mess hall, we'd be [she prances on tiptoe] very careful."
What has Kozlowski been doing since her star turn in Crocodile Dundee? You're about to find out!
Linda Kozlowski married (and divorced) Crocodile Dundee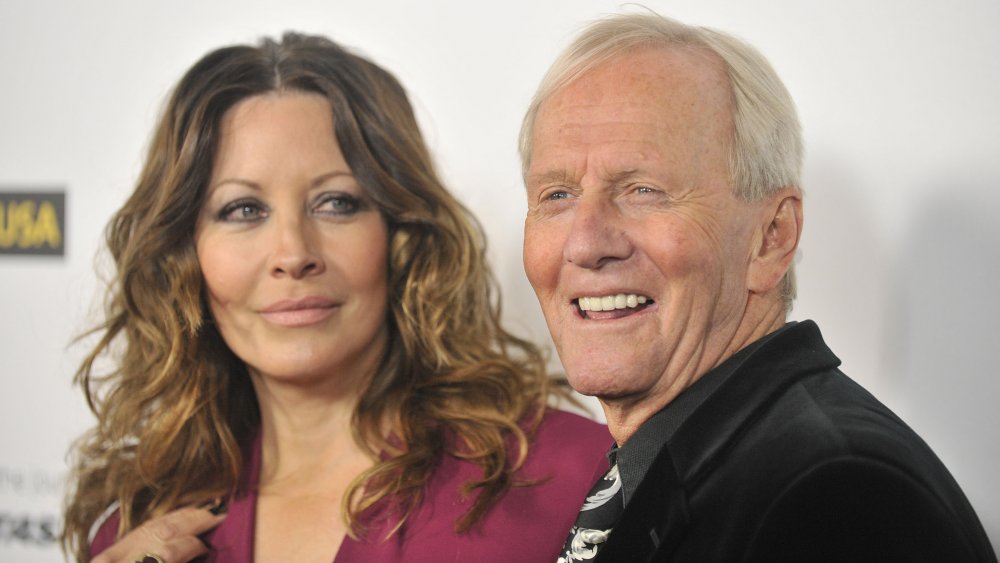 Toby Canham/Getty Images
Though they reportedly clashed while filming, Crocodile Dundee co-stars Paul Hogan and Linda Kozlowski actually fell in love while making the movie. Hogan was married with five kids when he met Kozlowski, and the actress was reportedly worried about her deep feelings for her co-star. "She knew Paul was married," her good friend Delvene Delaney told People. "But it was unstoppable." Hogan divorced his first wife, Noelene Hogan, and then married Kozlowski in a lavish wedding in Australia in 1990. According to the Los Angeles Times, they tied the knot "at the multimillion-dollar mansion he built for her as a wedding gift."
The married couple starred in a few more movies together, including Crocodile Dundee 2 and Almost an Angel, but none were as successful as the original Dundee (via The New York Times). Kozlowski eventually gave up acting. "These straight-to-video schlocky films I was getting were giving me an ulcer, basically because I was the only one on the set that cared about anything," she told the Scripps Howard News Service in 2001. "This is not why I studied, it's not what I love. Between that and my biological clock, I decided to give it all away."
After 23 years of marriage, Kozlowski filed for divorce in 2013, citing irreconcilable differences, according to TMZ.
While on a trip to Morocco, Kozlowski reportedly found love again — with local tour guide Moulay Hafid Baba. The two married and now live in Morocco, where they co-own a Moroccan tour company, Dream My Destiny (via Luxe Beat). It sounds like she's living her happily ever after!