Here's How Much Antonio Banderas Is Really Worth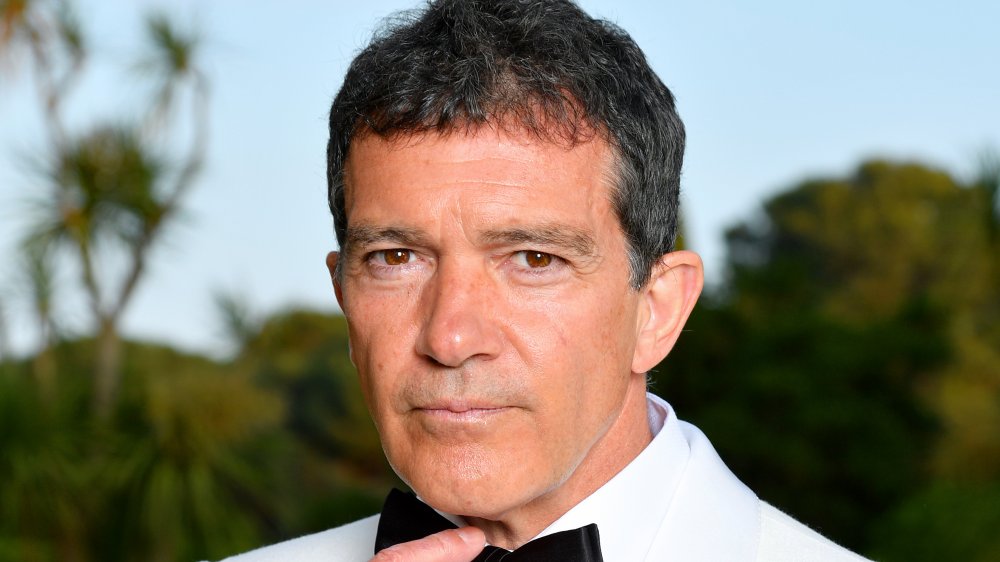 Pascal Le Segretain/amfar/Getty Images
Isn't Antonio Banderas a sight for sore eyes on-screen? The handsome leading man got his start in the 1980s in Spanish films by acclaimed director Pedro Almodóvar. Back then, movies like Women on The Verge of A Nervous Breakdown made him a major star overseas. "We were more like a rock group than a group of people that were making movies ..." Banderas told Deadline in 2019 of his relationship with the famed director.
As of this writing, Banderas and auteur Almodóvar have made eight films together, per Deadline, but it took "years" for them to fix their friendship after Banderas took his talents to Hollywood in the early-'90s — and did he ever. From his Zorro films — in which Banderas starred as the masked, titular character — to the incredibly popular Spy Kids franchise to his acclaimed, dramatic turn alongside Tom Hanks in Philadelphia, the actor made good when he journeyed abroad. 
Banderas has since returned to his Spanish, art-house roots, including 2011's The Skin I Live In and 2019's Pain and Glory, which brought the actor his first Oscar nomination, per The New York Times. That being said, along the way, the actor became a premiere leading man. Today, Banderas is associated with suave, mysterious characters who you could imagine (and probably wouldn't mind) whisking you away on horseback. However, he has fantastic, serious performances under his belt, too. And the star has the bank account to show for it. 
Here's Antonio Banderas' impressive net worth.
The Spanish actor is worth nearly $50 million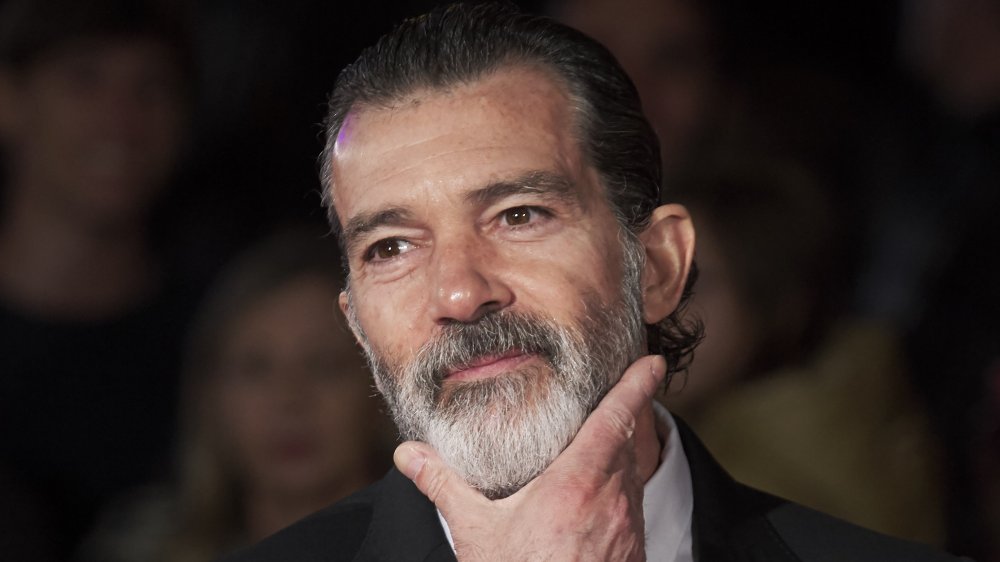 Carlos Alvarez/Getty Images
Spanish actor Antonio Banderas is worth an impressive $45 million, per Celebrity Net Worth. That solid chunk of change is likely due, in part, to his string of blockbuster successes. Family films like 2001's Spy Kids – in which Banderas played a secret agent dad — grossed more than $147 million worldwide and spawned two sequels, per Box Office Mojo. Additionally, the star voiced the smooth-talking Puss in Boots (a nod to the actors' Zorro character, perhaps?) in the animated Shrek 2 and beyond. That film alone grossed a whopping $928 million worldwide, and there have been a few sequels. 
According to Fox News, Banderas saw some financial ups and downs after his divorce from his longtime partner of nearly two decades, Melanie Griffith. Per TMZ (via the Daily Mail), Griffith got the former couple's Aspen home (which subsequently sold for about $4 million, according to the Observer), a Picasso painting and $65,000-a-month in spousal support — not too shabby. All that being said, the split also had its financial gains for Banderas. The former flames sold their palatial Los Angeles villa for nearly $16 million, per Variety. 
These days, the actor is dating model and investment consultant Nicole Kimpel and laying low at his estate in England. Needless to say, Banderas is a leading man with a net worth to show for it.