What Did Yvette Prieto Do Before Meeting Michael Jordan?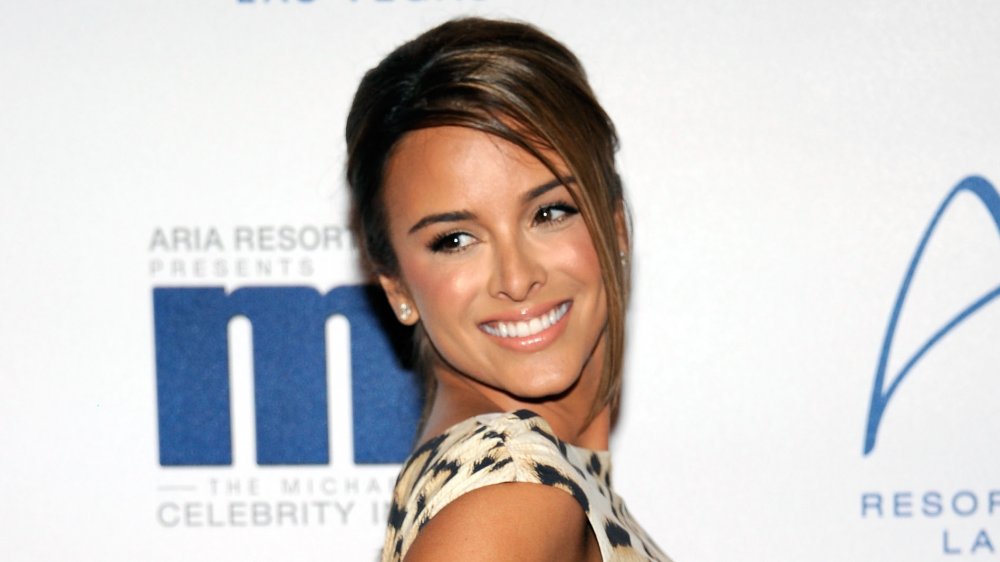 Ethan Miller/Getty Images
Basketball legend Michael Jordan is no stranger to the spotlight, but much remains to be learned about his second wife, Yvette Prieto. (Jordan's first marriage to Juanita Vanoy Jordan ended in 2006 and is reported to have cost him a staggering $168 million, per Chicago Business. That's a lot of dough.) Strangely enough, Prieto has managed to fly under the radar.
Even in The Last Dance, ESPN's 10-part documentary that chronicled Jordan's time with the Chicago Bulls, his current wife was not mentioned one. single. time. And while that may have been so they could stick to the task at hand, a.k.a. educating the viewers about Jordan's impressive career as a professional athlete, the fact of the matter is we want to know everything, including the mystery woman that he goes home to every night. 
Here's what we know about Mrs. Jordan and what her life was like prior to meeting and marrying the G.O.A.T.
Yvette Prieto got her start in the modeling world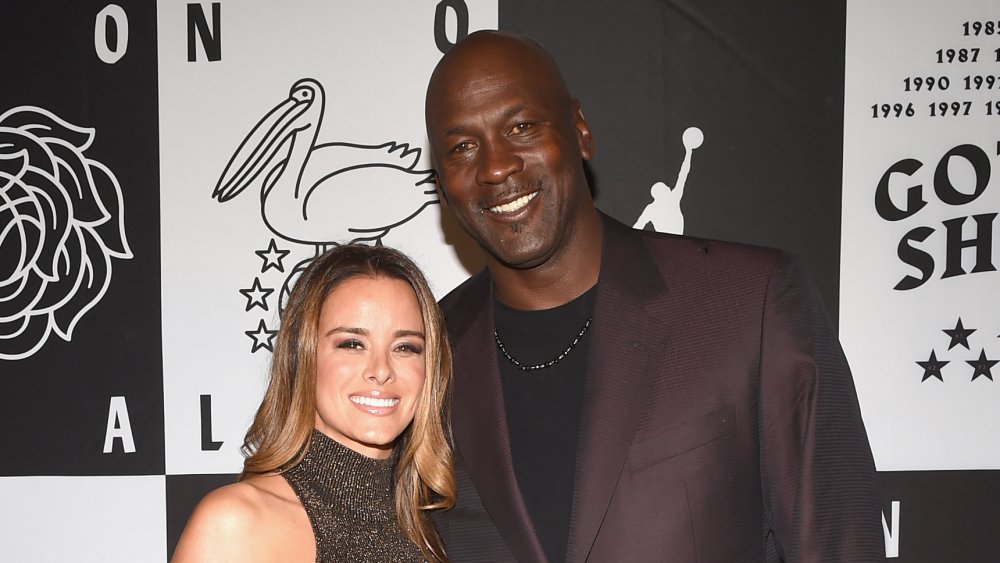 Erika Goldring/Getty Images
As reported by Marie Claire, Yvette Prieto hails from the Sunshine State — Miami to be exact. The Cuban beauty used to work as a fashion model, walking for high-end designers such as Alexander Wang. It's rumored that she used to have romantic ties to Julio Iglesias Jr., the son of famed Latin crooner Julio Iglesias, per Bleacher Report. It's also reported that the head-turner weathered her fair share of financial troubles, filing for bankruptcy in 2002 before meeting her future husband. We're gonna go out on a limb here and guess that finances are probably the least of her worries currently.
Purportedly, Jordan and Prieto met underneath the technicolor lights at a hot-spot club in 2007. Sometime thereafter, the couple was spotted in Miami, eating at a fine dining establishment. In 2009, the couple moved in together, and two years later, Jordan finally popped the question. (We have a guess why he might've initially been gun-shy about taking yet another walk down the aisle — 168 million reasons to be exact.) The couple tied the knot in 2013.
A source claimed to Us Weekly that the lavish nuptials included a price tag estimated at a whopping $10 million. While $10 mill is a lot, it's still cheaper than his divorce, so Jordan probably feels he made out pretty good. In 2014, the couple welcomed twin daughters, Ysabel and Victoria. Here's to Prieto's past, present, and future — it looks bright!