This Is Why Andrew Cuomo Is Still Single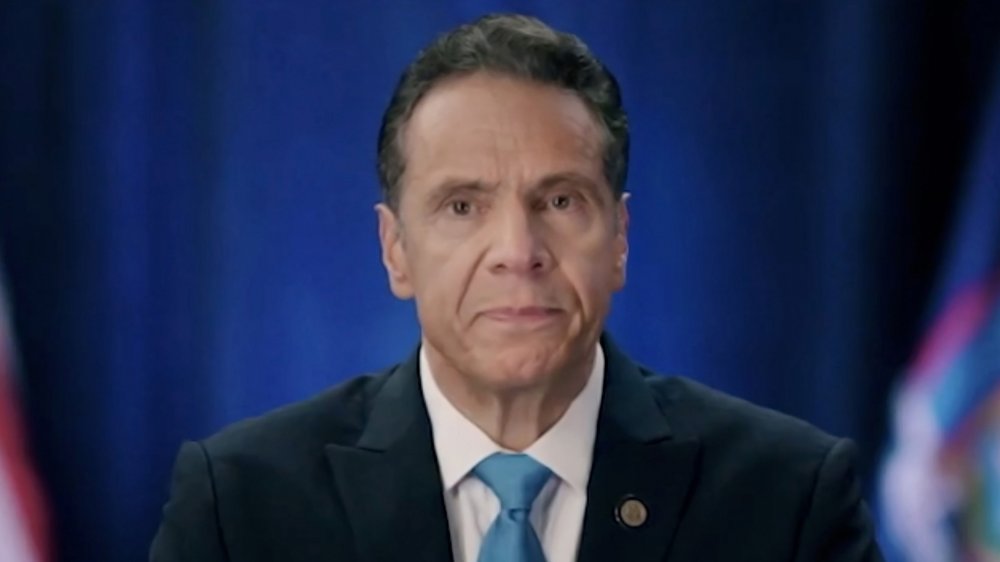 Handout/Getty Images
When the coronavirus took hold of the United States, New York Governor Andrew Cuomo stood out as one of the figures giving many hope. Between quarantine and the non-stop news about climbing numbers and closures, it was Andrew and his brother, CNN anchor Chris Cuomo, who offered their leadership, humor, knowledge, and guidance. The public figures were among others, like Anderson Cooper and Chrissy Teigen, who have shared with us scraps of good news and positive moments during stressful times.
While his brother Chris is happily taken with his wife, Andrew remains very much "eligible," in his own words. In fact, according to a survey by professional Long Island matchmaker Maureen Tara Nelson, the Cuomo brothers were at one point tied as the most desirable men in New York City, even beating out the Jonas Brothers, as per the New York Daily News. And the New York Post has labeled the New York state leader "the Luv Guv."
But it's not just New York that's in love with Andrew. Fans of the governor have even dubbed themselves "Cuomosexuals," a term he's embraced as "a good thing." So, if so many are after the man, why is Andrew Cuomo still single? Let's take a look.
Andrew Cuomo is recovering from the end of a 14-year relationship
John Lamparski/Getty Images
Turns out, Andrew Cuomo split with his partner of 14 years not too long ago and understandably may not have any intention of seeing someone else so soon. Back in September 2019, Andrew parted ways with TV chef and his longtime girlfriend, Sandra Lee. In a joint statement, the two seemed to suggest that they were still on good terms and their relationship had just "turned into a deep friendship." "We will always be family and are fully supportive of each other and dedicated to the girls," they said.
Lee has since confirmed that their dedication to each other remains true. She told the New York Times in April 2020 that she tuned into Andrew's daily press briefings and followed up with a phone call everyday, and she even came to the New York governor's defense after speculation about him possibly having a nipple piercing went viral.
While Andrew has remained more tight-lipped about their split and his emotions following it, Lee admitted to feeling "sad" about the whole situation and having "no desire to date." And if Lee wants to focus on healing from their split first, it's totally possible that Andrew could be in the same boat. In fact, according to Lee, he is "still" her guy. "Neither one of us, well as far as I know, has had a date," she told the Times. "We share a home, we share children, we share friendship."