Inside Michael Jordan And Michael Jackson's Friendship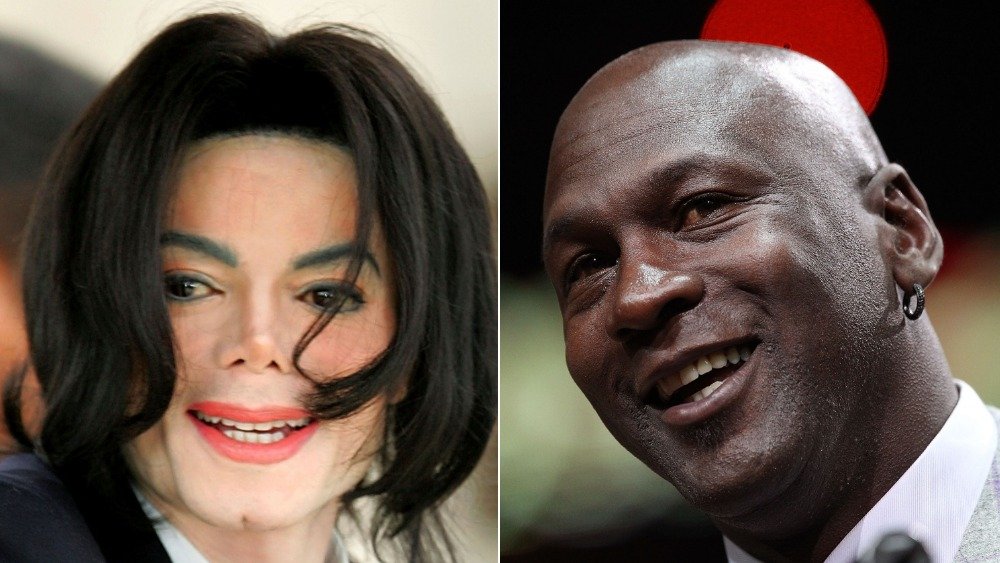 Carlo Allegri, Jonathan Daniel/Getty Images
If you were alive in the '90s, then you know there was no bigger entertainer than the legendary Michael Jackson. And there was certainly no sports hero that could ever be on the same level as Michael Jordan. So, you can imagine the impact when the combined forces of MJ and MJ teamed up for Jackson's 1992 "Jam" music video. (The only unfortunate thing? Alas, it was not a prequel to Space Jam.)
In the video, which you can watch on YouTube, one performer teaches the other his craft. As in, the King of Pop tutors Jordan in the art of movement (giving off some serious Save the Last Dance vibes) while the Chicago Bulls phenomenon shows Jackson how to shoot and dribble. In one LOL-worthy scene, Jackson even leaps onto the basketball player's back.
Below, get to know how the music video bonded Jackson and Jordan during a once-in-a-lifetime experience.
Michael Jackson and Michael Jordan were 'embarrassed' in front of each other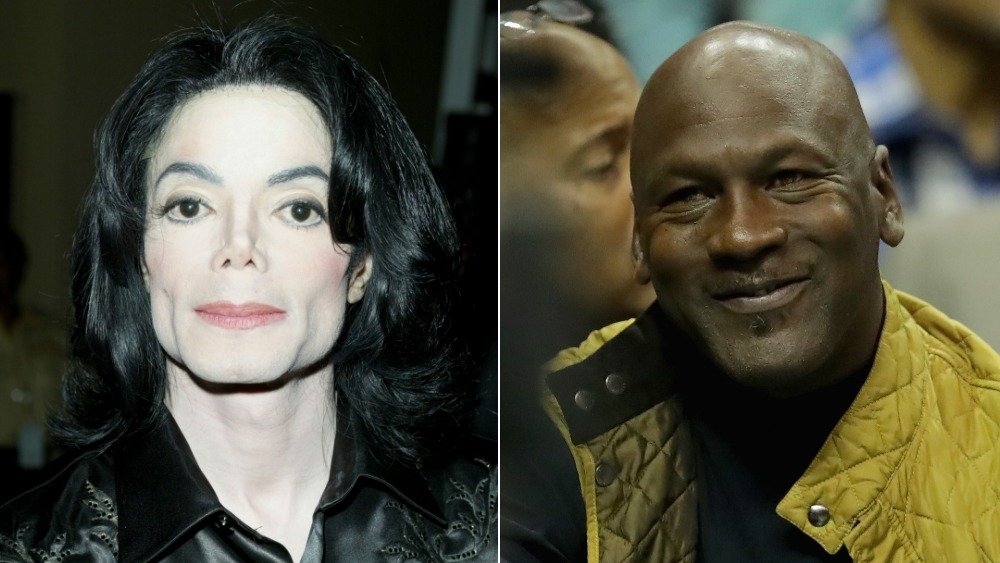 Carlo Allegri, Streeter Lecka/Getty Images
Despite the success of the visual, Michael Jordan revealed that he was initially hesitant to appear in the "Jam" music video, worried that the dancing would be really "embarrassing" for him, as per ESPN. However, he let his fears dissipate in order for a chance to get to know the iconic pop star — who, as it turns out, was equally as mortified to play basketball in front of Jordan.
"I got to work with the greatest sports legend of all-time, Michael Jordan," Michael Jackson, who died in 2009, revealed in a behind-the-scenes clip about the making of the "Jam" vid. "We had to play one-on-one, it was so embarrassing. He never missed." Jackson, however, could not seem to get the ball in the basket, as shown in the BTS footage. (For what it's worth, Jordan also lacked the flow of Jackson's seamless dance moves.)
However, the two shared in a playful camaraderie that was evident in both the final cut and in the behind-the-scenes look.
Michael Jackson and Michael Jordan 'really did like each other'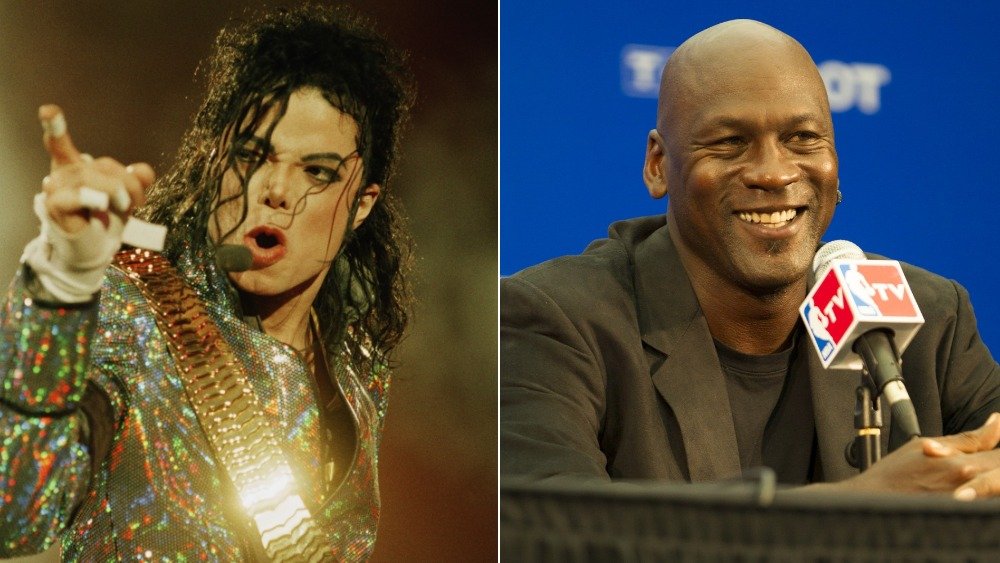 Dave Benett, Zhong Zhi/Getty Images
To hear the director and producer of the "Jam" music video tell it, Michael Jackson was "a huge fan" of Michael Jordan and was the one to secure him for the visual, according to ESPN.
Cameras were rolling for Jackson and Jordan's first in-person meeting, which was shown in a behind-the-scenes video of the shoot. The two politely shook hands, with Jackson greeting the basketball star with a "nice to meet you" in his trademark whisper.
On set, they engaged in a light-hearted rivalry on the basketball court, clearly having fun with one another.
"I think they really did like each other, and you could see that," director David Kellogg told ESPN, calling Jordan "a really good sport" to "embarrass himself" while learning Jackson's choreography. As for any on-set hijinks, that was all in Jackson's wheelhouse.
"Michael Jackson is a kid, and he brought water balloons, Super Soakers and remote-control cars to the set," Kellogg recalled. "Jackson was playful with Jordan, and he was happy running around with a basketball. ... It was fun to watch them."