Here's How Michael Jordan Really Felt About Leaving The Bulls In 1998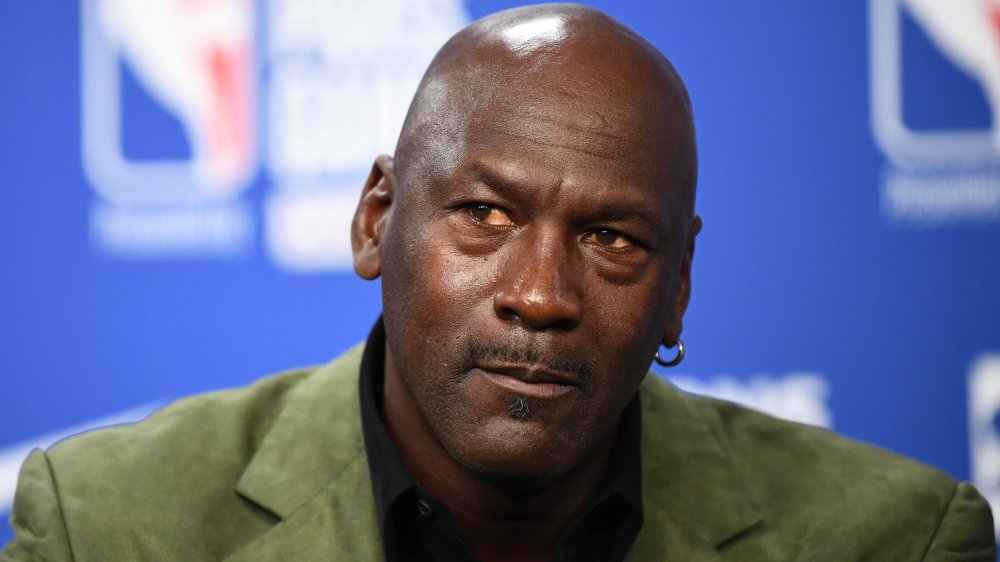 Franck Fife/Getty Images
When NBA legend Michael Jordan left the basketball court for the baseball diamond after his father's death in 1993, it seemed like the end of an era. However, when Jordan returned to the Chicago Bulls in 1995, the team quickly reclaimed its champion status in another three-peat. However, after the 1997-1998 season, owner Jerry Reinsdorf broke up the reigning dynasty noting that "things were beyond our control," per CBS Sports. 
In the final episode of ESPN's The Last Dance documentary, Reinsdorf explained, "[I]t would've been suicidal ... to bring back [Scottie] Pippen, Steve Kerr, Ron Harper, their market value individually was going to be too high." He continued, "They weren't going to be worth the money they were going to get in the market." That being said, Jordan offered an alternative take.
"If you ask all the guys who won in '98, Steve Kerr, Jud Buechler, blah blah blah, we give you a one-year contract to try for a seventh, you think they would have signed them? Yes, they would have signed them," Jordan explained. "Would I have signed for one year? Yes, I would have signed for one year. I'd been signing one-year contracts up to that." 
He continued, "Would Phil [Jackson] have done it? Yes. Now Pip [Pippen], you would have had to do some convincing, but if Phil was gonna be there, Dennis [Rodman] was gonna be there, if M.J. was gonna be there, to win our seventh? Pip is not gonna miss out on that."
Alas, the decision was out of the players' hands.
Michael Jordan believes the Chicago Bulls could've won another championship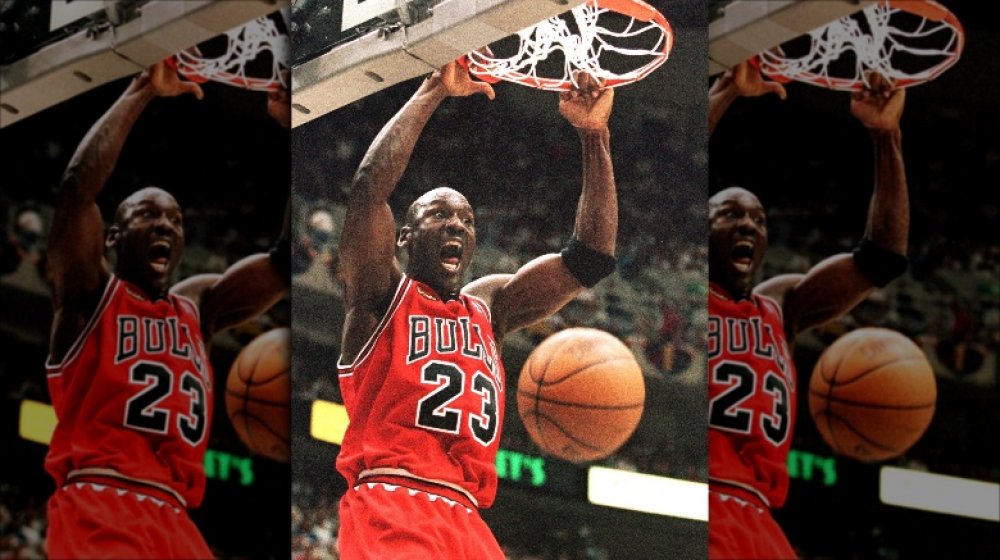 JEFF HAYNES/AFP via Getty Images
During his time with the Chicago Bulls, Michael Jordan helped his team earn the NBA championship title six times in eight years. However, decisions made behind the scenes forced Jordan and his teammates from the Bulls before they could try for their seventh. "It's maddening because I felt like we could have won seven," Jordan said during ESPN's 10-part docu-series, The Last Dance, per CBS Sports. "I really believe that. We may not have, but man, just to not be able to try, that's something that I just can't accept." 
According to the unfinished and unpublished memoir of the Bulls general manager at the time, Jerry Krause, he and Bulls executives gathered to assess the team's potential."Did we break up the winning team so that we could satisfy our own egos and win without those players and coaches?" Krause wrote, per NBC Sports. "Do you really think that people who worked for so many years to win and then win again and again would be dumb enough to let egos get in the way of trying to win again?"
Instead, Krause explained that the changes were a natural progression. "Put yourself in our shoes as we walk out of that room. What would you do?" he added. "Did we break up a dynasty or was the dynasty breaking up of age, natural attrition of NBA players with little time to recuperate and the salary-cap rules that govern the game?" 
Still, who knows what could've been!
Michael Jordan played for the Washington Wizards before he officially retired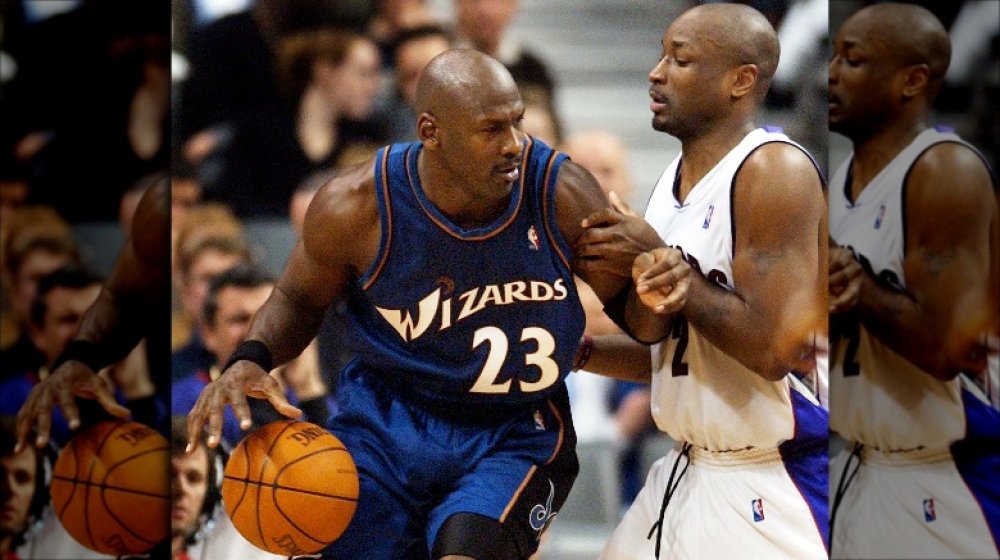 J.P. MOCZULSKI/AFP via Getty Images
After Michael Jordan left the Chicago Bulls, the MVP's contributions to the industry evolved when he announced he had become a minority investor in the Washington Wizards. As he told the Washington Post in 2000, "I'm going to have my imprints and footprints all over this organization." He added, "Being in charge is something that I never had an opportunity to do. Maybe that's not the ingredient that may turn this team around. Then again, it may be. That's the beauty of trying."
Yet while Jordan claimed he wouldn't "be wearing the Wizards' uniform," the former Bulls star changed his mind and, just one year later, Jordan joined the team as a player, too. "I am returning as a player to the game I love because during the last year and a half, as a member of Washington Wizards' management, I enjoyed working with our players, and sharing my own experiences as a player," Jordan said in an official statement. 
"I feel there is no better way of teaching young players than to be on the court with them as a fellow player, not just in practice, but in actual NBA games. While nothing can take away from the past, I am firmly focused on the future and the competitive challenge ahead of me."
Unfortunately, despite the team's spike in attendance, cartilage issues in his knee signaled the inevitable end of Jordan's career — and what a career it was!