The Song Tom Petty Wrote That He Actually Hated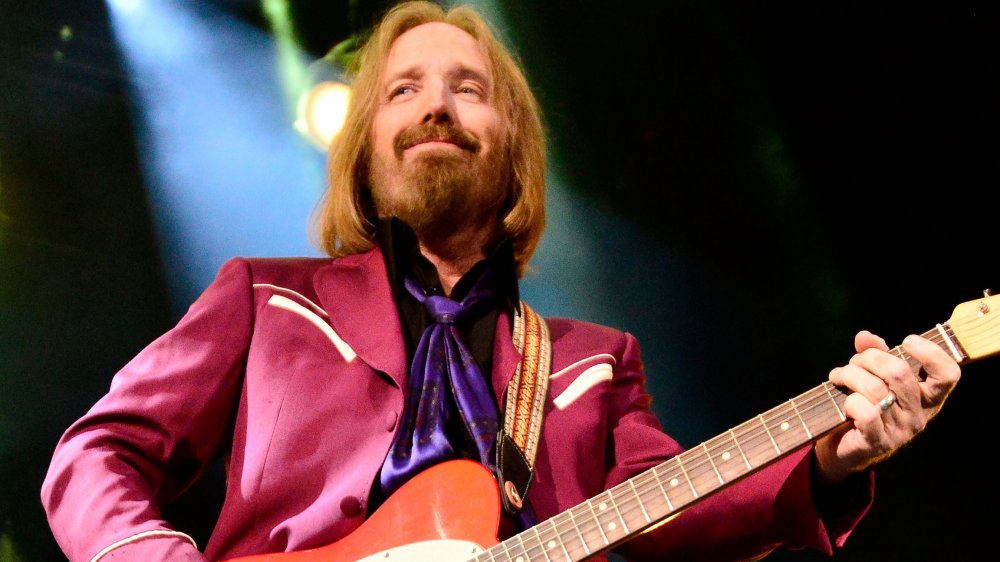 Jerod Harris/Getty Images
We may receive a commission on purchases made from links.
As musicians progress and mature in their songwriting, they sometimes come to regret some of their biggest hits. Take the band R.E.M., whose lead singer, Michael Stipe, once said: "If there was one song that was sent into outerspace (sic) to represent R.E.M. for the rest of time, I would not want it to be 'Shiny Happy People.'" Another example? Superstar Katy Perry, who looks back a little less fondly on "I Kissed A Girl." In a 2018 interview with Glamour, Perry said, "If I had to write that song again, I probably would make an edit on it," adding, "Lyrically, it has a couple of stereotypes in it.
Another artist who majorly disliked one of their songs is Tom Petty. The Grammy-winning rock legend, who tragically passed away in 2017, had quite a bit to be proud of. Over the course of his career, Petty saw multiple hits top the Billboard charts, rocked the Super Bowl halftime show, and released 13 studio albums. In 1976, he cemented his success when he formed Tom Petty and the Heartbreakers, with whom he put out some of his biggest hits. The group was inducted into the Rock and Roll Hall of Fame in 2002.
All that being said, one of Petty's songs was always a thorn in his side. It's not one of his mainstays like "Free Fallin" or "American Girl," but an innocuous eighties tune that he called "trash." Yikes! Here's the one song Tom Petty always regretted writing.
Tom Petty called one of his '80s songs 'trash'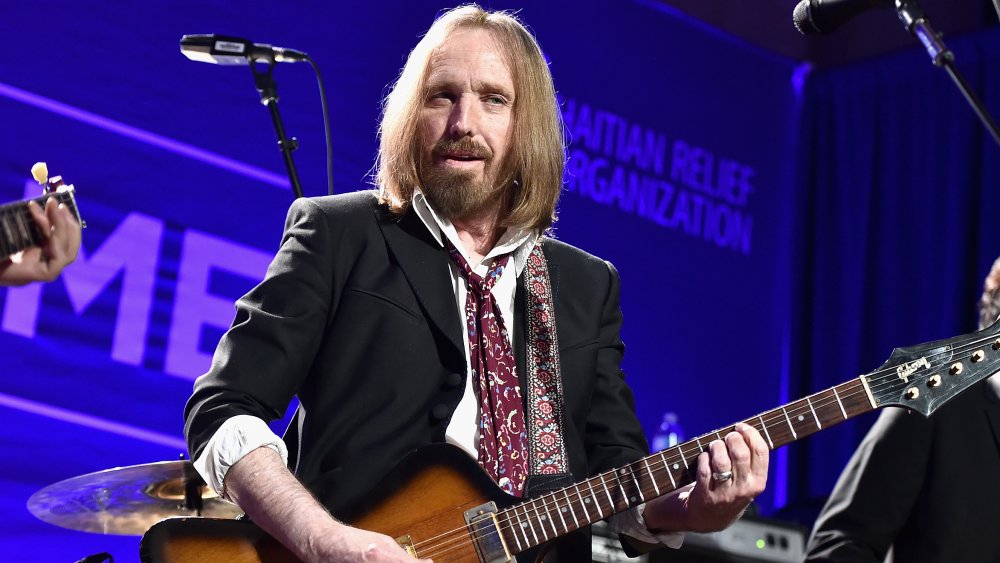 Alberto E. Rodriguez/Getty Images
So what song did Tom Petty hate? It wasn't one of his classic rock staples, but the song "Make It Better (Forget About Me)," which was released in 1985 on Tom Petty and the Heartbreakers' sixth studio album, Southern Accents, according to Ultimate Classic Rock. The funk-inspired tune was apparently co-written by Petty and Eurythmics member, Dave Stewart, and Petty felt forced into writing it, calling the tune "trash." 
"I hate that song, it's just trash," Petty once said, according to the 2020 book Conversations With Tom Petty (via Ultimate Classic Rock). "It was Dave just trying to get me to knock a song out. Just write a song for the sake of writing one. And I think that's what it sounds like to me." Petty added that it had been a mistake to include it on the album.
That being said, "Make it Better (Forget About Me)" is an ambitious departure for Petty. It's an up-tempo, funk number with soaring horns and a dance-worthy beat, sounding more like, say, the Talking Heads or Joe Jackson. It's catchy but quite different from the singer's typical rootsy style. Additionally, Petty released a music video for the song, which includes a visual of the singer climbing into a woman's giant ear. Perhaps cutting edge at the time, but campy today. 
Billboard ranked it as one of Petty's best music videos, and "Make It Better (Forget About Me)" did reach No. 54 on Billboard's Hot 100. So, it was a catchy, surprising experiment for the singer, even if he regretted it.