JoJo Siwa Is Unrecognizable In New Dramatic Makeover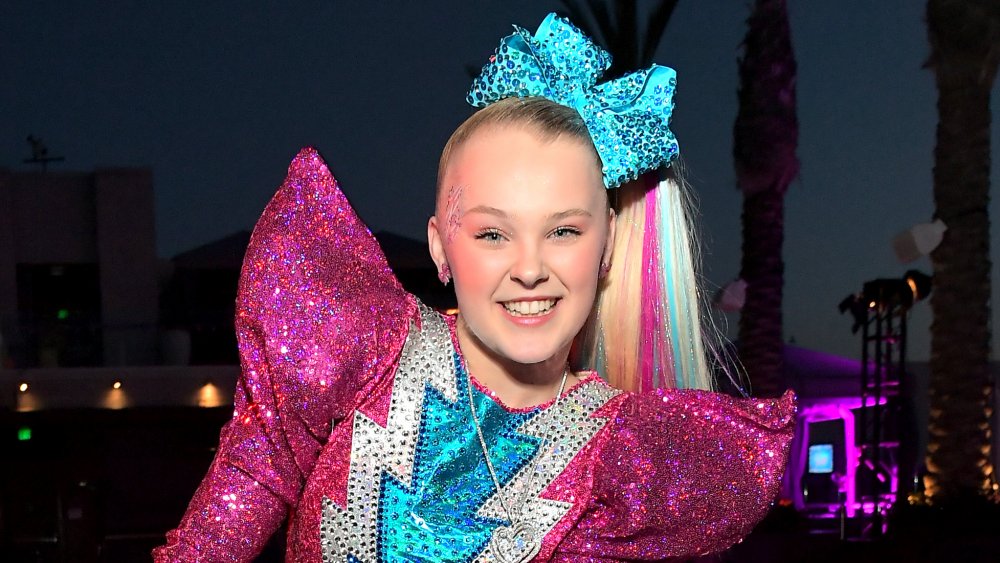 Charley Gallay/Getty Images
JoJo Siwa is known for a lot of things — her glittery outfits, her sparkly hair bows, her upbeat music — but one thing she is definitely not known for is being understated. This pop sensation goes all out with her looks, but when makeup artist and YouTuber James Charles got his hands on her, he gave Siwa the most understated glam look we've ever seen on her.
At the start of the video posted on Charles' YouTube channel in August 2020, Siwa (whose real name is Joelle Joanie Siwa) was in her full JoJo gear. Her outfit is neon and shiny, her hair was slicked back and caked with glitter, and her makeup was, well, very on-brand. Charles made her wash her face completely clean, though, so he could start from scratch with her makeover.
While Charles did Siwa's makeup, they chatted about Siwa's work and her brand and how she's evolved since her Dance Mom days. Charles even mentioned that he asked her two years ago to let him give her a makeover, but back then, she said she wasn't as confident in herself and didn't feel like she was able to do such a huge makeover on camera.
This time, however, she really went for it, and the result was absolutely stunning.
James Charles gave JoJo Siwa an understated glam look
When James Charles did the big reveal of JoJo Siwa's makeover, it was almost hard to believe it was the same teenager! Siwa's gorgeous makeup was totally understated, with a glowy base and toned-down eyeshadow. Rather than Siwa's signature glitter everywhere, Charles instead did a muted eye color with a pop of glitter in the middle, a winged eyeliner, and false lashes. When Charles asked how she felt about the new look, Siwa simply said, "My eyes feel heavy!" She added that with this look, she feels like she's actually Joelle!
Charles also curled Siwa's hair to give her the ultimate Old Hollywood glam look, and wow! Siwa said that while she loved the look, she definitely feels like it's not her — and we agree. You can't have JoJo Siwa without the glitter and bows! Still, it was so fun to see her looking a little different, especially because she's been showing off a more natural look on her TikTok in 2020. Not only has she let her hair down a little more, but she's even let her fans see her lounge around in clothes that aren't neon.
Siwa told Charles in their video that since she joined TikTok, she's seen her fanbase grow from just her "little babies" to include more teens who are on the social media platform, too. She also added that the JoJo Siwa brand is a "billion-dollar brand," so, no big deal.