Inside Greg Pence's Finances: How The VP's Brother Makes Money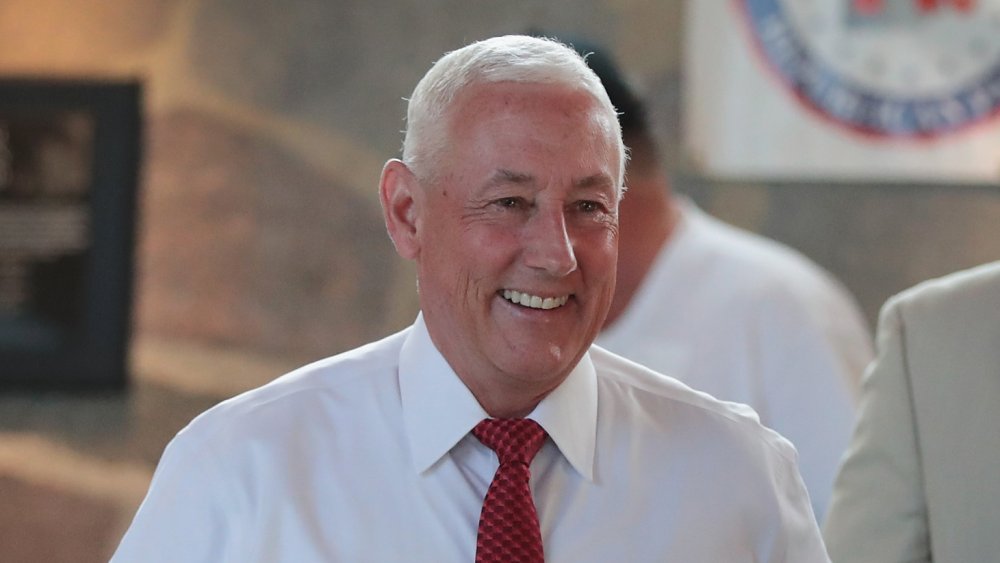 Scott Olson/Getty Images
When most people hear the last name "Pence," the first person who comes to mind is Vice President Mike Pence. However, he's actually the younger Pence sibling. His older brother Greg Pence is in politics too, currently serving as a U.S. Representative for Indiana's 6th congressional district since 2019, which is a role that Mike had from 2003 until January 2013. In addition to his work as a politician, Greg is a businessman with varying levels of success, but it's unclear just how profitable his entrepreneurial ventures have been. However, they've made plenty of headlines.
In July 2020, ABC News reported that the Exit 76 Antique Mall in Edinburgh, Ind., which Greg owns, came under fire for selling items with racist depictions of Black people. Milly Lothian, a spokesperson for Greg, told The Star Press, "As you may know, Congressman Pence is not engaged in the active management of the Exit 76 Antique Mall." The outlet also reported that Greg's wife Denise Pence runs the mall. In a statement cc'd to attorney Charlie Spies, Greg shared that the mall has a policy that "does not allow items that promote or glorify hatred, violence, racial, sexual, or religious intolerance, or promote organizations with such views."
Previously, Daily Mail reported that Kiel Brothers Oil Co., which Greg took over from his father, went bankrupt in 2004 when Greg was at the helm. His businesses sure have a knack for igniting controversy, but how much money are they putting in Greg's pocket? Let's investigate.
The Pence family business went bankrupt while Greg was in charge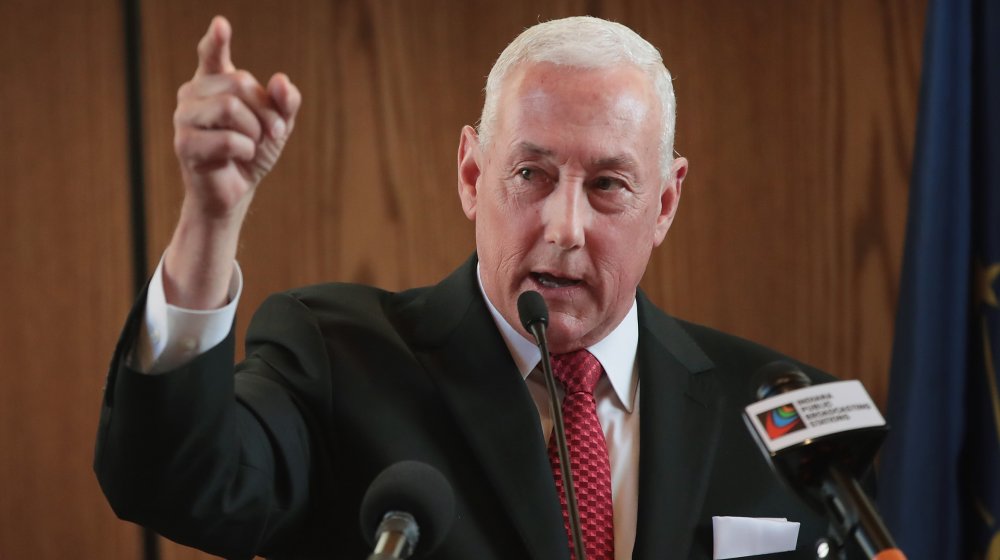 Scott Olson/Getty Images
According to Daily Mail, Greg Pence used to run the Pence family's chain of Tobacco Road convenience stores. His father Edward Pence started working at the gas station empire with founder Carl Kiel, per the New York Times. Greg eventually took over the business that ran the convenience stores called Kiel Brothers Oil Co. until the company went bankrupt in 2004. Apparently, this cost Greg's younger brother Mike Pence $673,000, according to 2006 tax filings.
In July 2018, Chicago Tribune reported Kentucky, Indiana, and Illinois spent millions to clean contaminated sites from the business. Kiel Brothers Oil Co. was allegedly responsible for polluting drinking water near the Pence family's Indiana hometown. Greg distanced himself from the cost of cleaning up the multi-state mess, with his spokesperson telling Chicago Tribune, "Greg Pence has had nothing to do with Kiel Bros since 2004. This is another attempt by the liberal media to rehash old, baseless attacks." Another spokesperson explained, "The oil and gas industry changed rapidly in the 1990s and early 2000s, and many small, independent companies like Kiel Brothers were not able to survive."
After the business fell under, Greg became the deputy commissioner of the Department of Environmental Management, which is the same agency that was against Kiel Brothers Oil Co in a legal battle. While the demise of the business and the (literal) mess it caused seemed like a major loss to the Pences, it's not clear how much Greg's finances were personally affected.
Greg Pence's biggest assets is an antique mall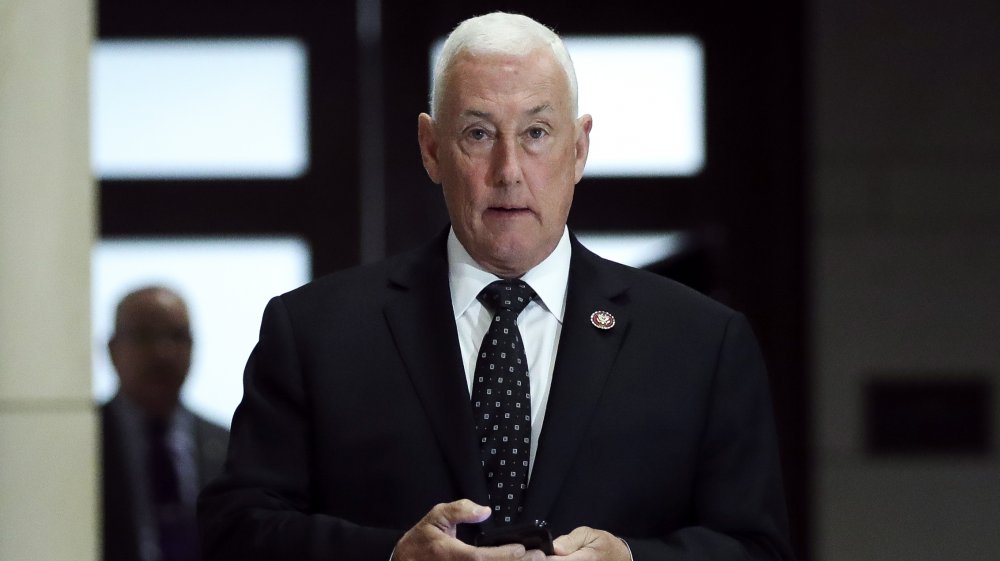 Drew Angerer/Getty Images
In 2018, Roll Call reported that Greg Pence's largest asset is the Exit 76 Antique Mall in his home state of Indiana. Technically, there are two antique malls: the Exit 76 Antique Mall in Edinburgh, Ind., and a smaller one in Bloomington, Ind. They are both collectively owned by Pence Group LLC. The exact value is not clear, but Greg's 2018 financial disclosure form estimates that the mall is valued somewhere between $5 million and $25 million.
Greg makes money from renting out booths, starting at $189 a month, for about 600 booths. At a minimum, that would mean the mall is bringing in at least $113,4000 from renting out the booths, but it's unclear how much of that comes back to Greg himself, since some of that is presumably used for operating costs. Additionally, the antique mall makes commission from each sale.
A store manager named Joyce Bishop told Roll Call, "Everybody thinks, 'Oh, he's not going to be involved.'" However, she insisted that's not the case, claiming that she communicates with Greg daily, remarking, "He knows exactly what's going on here." That comment about Greg's involvement at the mall doesn't exactly bode well for the 2020 racially charged scandal at the mall though, especially since Greg's spokesperson told The Star Press he's not "engaged in the active management" of the mall. 
Controversy aside, it does seem like the antiques malls have been lucrative, but there's not a concrete figure floating around for the Indiana congressman's net worth.