Karen Pence: What You Don't Know About Mike Pence's Wife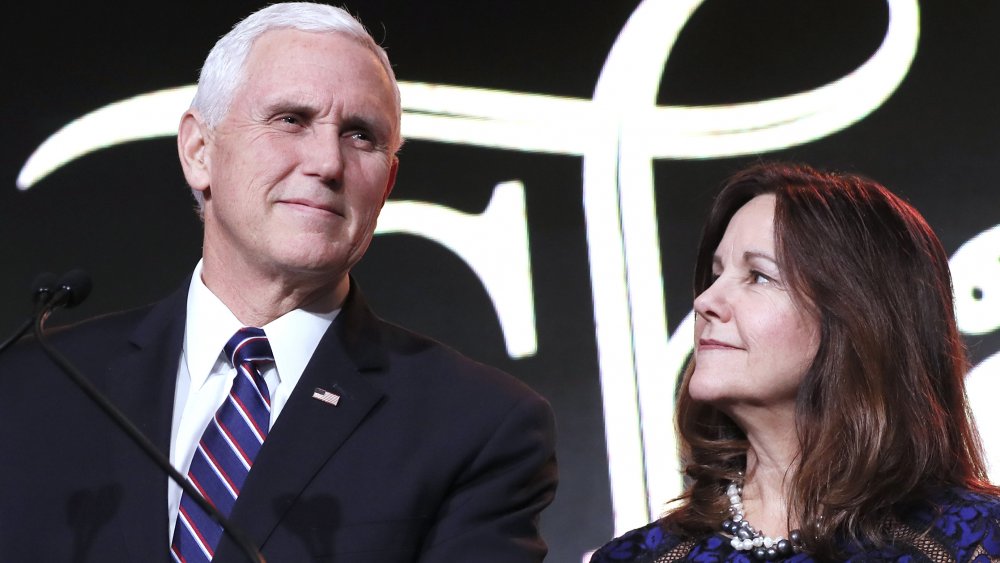 Paul Morigi/Getty Images
Ahead of a presidential election, it's not uncommon for the public to want to know more about the people whose names might appear on the ticket. The 2020 election will see Senator Kamala Harris and former Vice President Joe Biden take on Donald Trump and his pick. As of this writing, it's unclear whether Mike Pence will accompany Trump to the White House if he wins another term, but they've seemingly formed a bond over the years. Throughout Trump's presidency, the two made trips together and often praised each other for various decisions. 
That being said, behind the scenes, it seems Pence has his own right-hand, his wife Karen Pence. Karen is seemingly the VP's close confidante with Business Insider going so far as to call her a "quiet but powerful force" inside the White House. So who is the second lady of the United States who has, without really being in the spotlight, had a hand in sparking national conversations? 
Mike Pence calls his wife 'mother'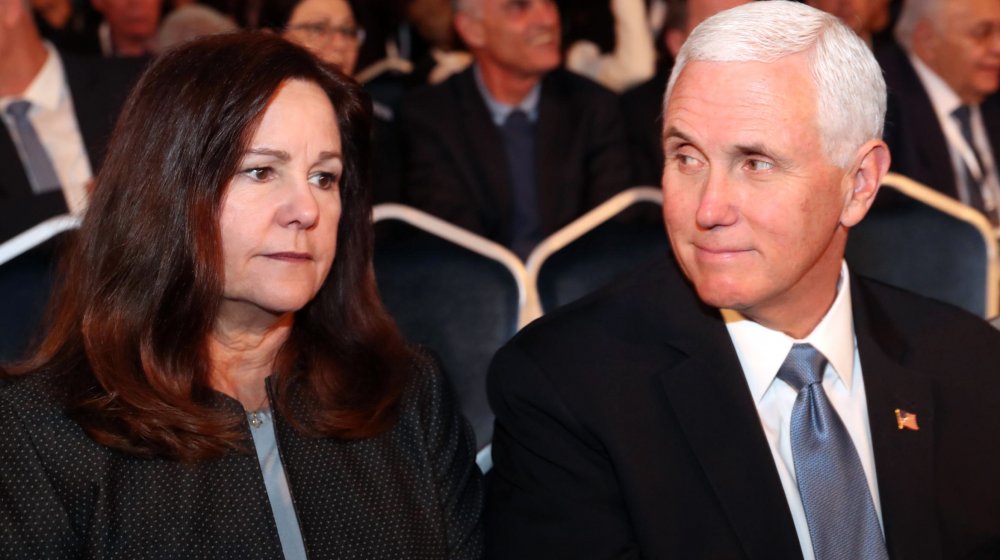 Pool/Getty Images
In January 2017, Rolling Stone published a feature on Vice President Mike Pence. In the political feature, the outlet reported that Pence has called his wife "mother." Per Rolling Stone, back when Pence was governor of Indiana, he held a dinner at the governor's mansion with Democratic leaders during which he allegedly called out to his wife: "Mother, Mother, who prepared our meal this evening?" 
And if there was any doubt in anyone's mind whether they had misheard the first time, the doubts were cleared up by the second round of calls. "Mother, Mother, whose china are we eating on?" he supposedly asked. 
According to CNN, like her husband, the matriarch of the Pence family is a "conservative, evangelical [Christian]." In fact, the two met at a church when Pence was in law school, per Business Insider. According to The Washington Post, after eight months of dating, "Karen engraved a small gold cross with the word 'Yes.'" The reason? She wanted to have it to give to Pence when he proposed to her. These days, Karen is reportedly the "prayer warrior" of the Pence clan.
Although The Washington Post, noted that Karen has "repeatedly said that one of her 'hard and fast rules' is that she never weighs in on or attempts to influence policy," she has seemingly had some sway on decisions that meet the public eye. Case in point? In 2017, she and her husband walked out of an NFL game "after some players knelt during the National Anthem," per CNN. 
It certainly seems like Pence has found a forever partner (both romantic and political) in his wife.