The Untold Truth Of Louis CK's Girlfriend, Blanche Gardin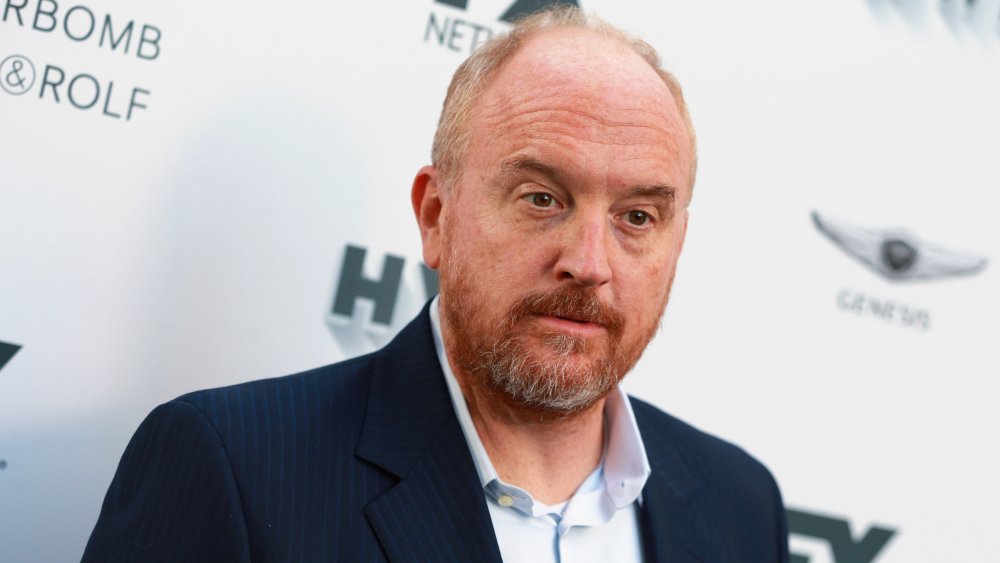 Rich Fury/Getty Images
Comedian Louis C.K. hasn't been in heavy rotation since sexual misconduct allegations were made against him in 2017. Born Louis Szekely, the former Louie star confessed his guilt when five women accused him of cornering them and masturbating in their presence, per the New Yorker. However, in his attempt to make a comeback, C.K. launched his first tour since the scandal in early 2020 and released a comedy special, Sincerely Louis C.K., where he made light of the situation. 
According to Fox News, the disgraced comedian joked, "How was your last couple of years? How was 2018 and 2019 for you guys? Anybody else get in global amounts of trouble?" He continued, "I learned a lot. I learned how to eat alone in a restaurant with people giving me the finger from across the room." While C.K.'s set was littered with references to his lewd behavior, the comedian ultimately admitted that, "if you want to do it with someone else, you need to ask first" because "it's not always clear how people feel."
With so much attention surrounding C.K., it's no surprise that the media overlooked his girlfriend of nearly two years, Blanche Gardin. And as the D.C. native spends more time with Gardin, here's what fans need to know about the woman who's been by C.K.'s side throughout this entire ordeal.
Blanche Gardin has a podcast with Louis C.K.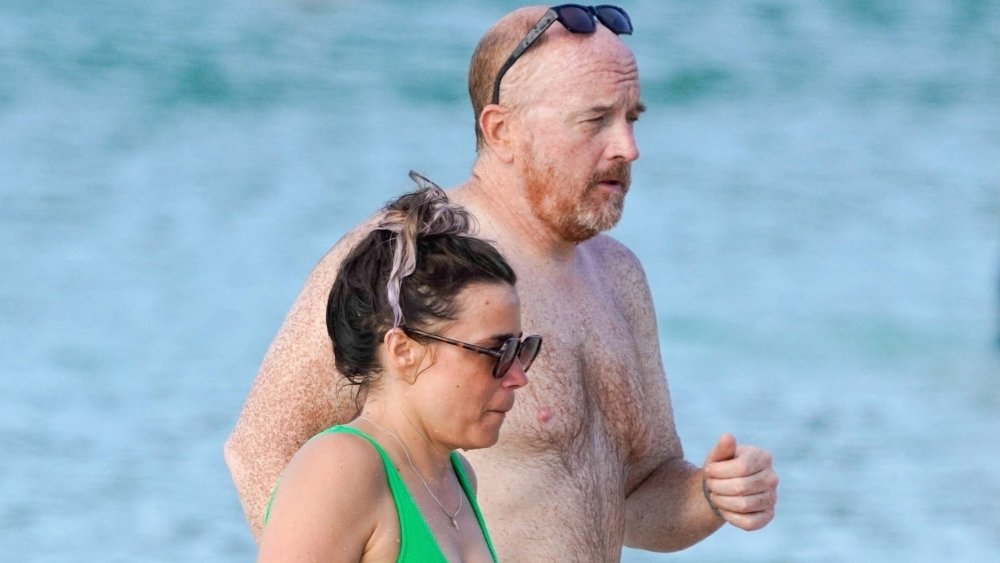 BACKGRID
Blanche Gardin, the acclaimed French actor and comedian, began dating disgraced comedian Louis C.K. in 2018, per The New York Times, and the couple has kept a low profile in the wake of C.K.'s sex scandal. By his side amid the fallout for his indiscretions, Gardin defended her beau in an interview with the French magazine Télérama (via Forbes). "Obviously, people need to speak up. Women should feel free to make denunciations," Gardin said. "But the fact that we put a producer who rapes actresses in the same bag as a guy whose fetish is to masturbate in front of women, after asking if he can do it, means our modern society has a big problem with nuance."
In any case, the two comedians joined forces to create a podcast focused on relationships. According to C.K.'s official website, the 10-part audio series, Long-Distance Relationship, will feature conversations between the couple while one's in Paris and the other's in New York. "Each episode is about 25 to 40 minutes long. You can get it now on my website," C.K.'s blog post explained. "It costs 5 dollars to Download and listen to the whole series. Half of the proceeds will go to the Fistula Foundation and the Fondation Abbé Pierre." 
C.K. noted that each conversation will feature "nothing important," but we wouldn't be surprised if there are some fans who can't wait to get inside the heads of this mysterious couple. 
If you or someone you know has been the victim of sexual assault, you can call the National Sexual Assault Hotline at 1-800-656-HOPE (4673) or visit RAINN.org for additional resources.