The Untold Truth Of Postmaster General Louis DeJoy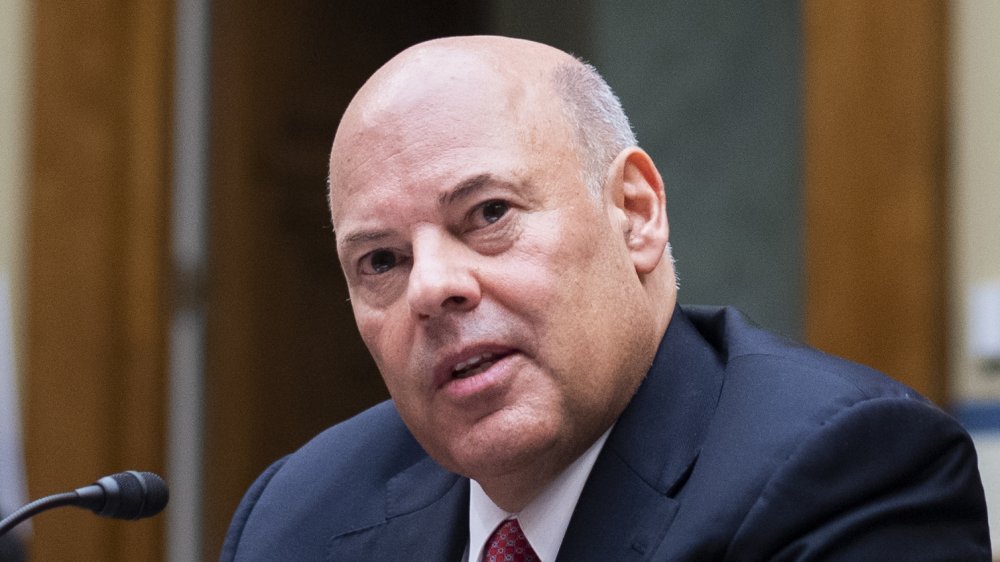 Pool/Getty Images
Louis DeJoy has become a household name ever since President Donald Trump tapped him as the United States Postal Service's postmaster general in May 2020, making history as one of only five postmaster generals to have been plucked from the private sector. After assuming the position in June 2020, DeJoy has garnered much criticism, specifically regarding the changes he's made in an effort to make good on Trump's controversial quest to make the post office "great again."
During his short time as postmaster general, DeJoy has shaken things up... to say the very least. Some of the most unpopular changes DeJoy has made to the federal agency include eradicating employee overtime, getting rid of mail-sorting machines at various postal facilities, and restructuring the postal service's leadership, as reported by the New York Times. DeJoy, however, is adamant that all of the changes he's implemented are justified and necessary to keep the agency afloat.
But much remains to be known about the man behind the post office's big shake-up. Keep reading to learn all about Postmaster General Louis DeJoy after the jump.
Louis DeJoy is a businessman who followed in his father's footsteps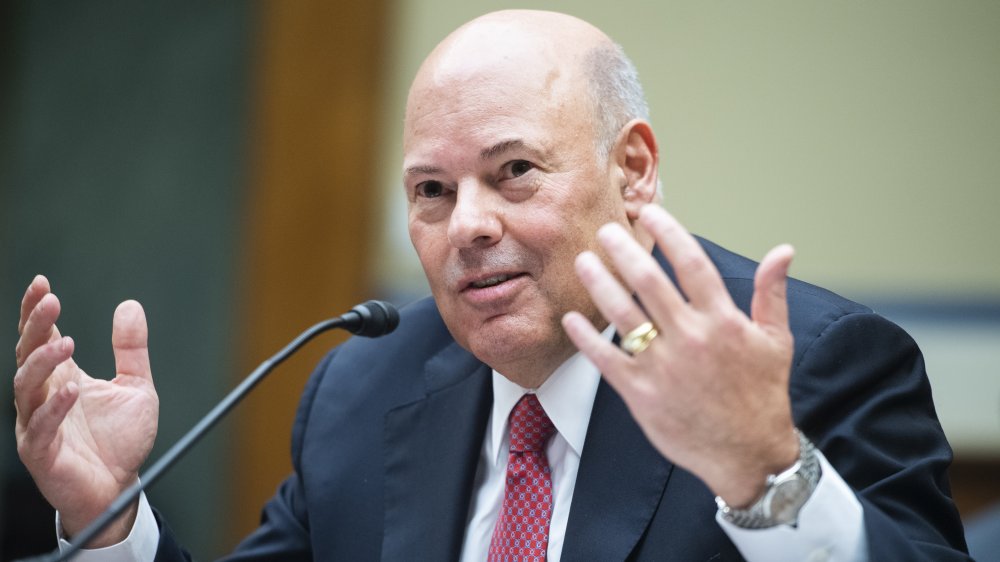 Pool/Getty Images
Before embarking on his newfound career in public service, Louis DeJoy enjoyed an entrepreneurial career. According to the New York Times, DeJoy grew up in New York City, initially planning to work as a certified public accountant after graduating college. But those plans quickly changed. Instead, DeJoy took over his father's fledgling trucking business based in Long Island and transformed it into New Breed Logistics, a lucrative national logistics and supply-chain services provider with almost 7,000 employees.
New Breed Logistics catered to heavy-hitting clients such as Boeing, Verizon, and you guessed it... the United States Postal Service. The company was later acquired by XPO Logistics for a whopping $615 million, where DeJoy remained on the board until 2018. But does someone with a successful business track record necessarily mean they're a shoo-in to oversee the U.S. Postal Service? Some people say, "Nope." Instead, the businessman's critics argue he's simply inept to head a federal agency of that stature, whose mission is to provide a service rather than turn a profit.
DeJoy, however, might beg to differ, since he once said (per the Times), "I am direct and decisive, and I don't mince words. And when I see problems, I work to solve them." Additionally, his USPS website bio hints at his qualifications, citing DeJoy's work with the postal service during his time with New Breed Logistics and mentions his company receiving the Quality Supplier Awards four separate times.
Louis DeJoy has donated millions to the Republican Party and Trump's campaign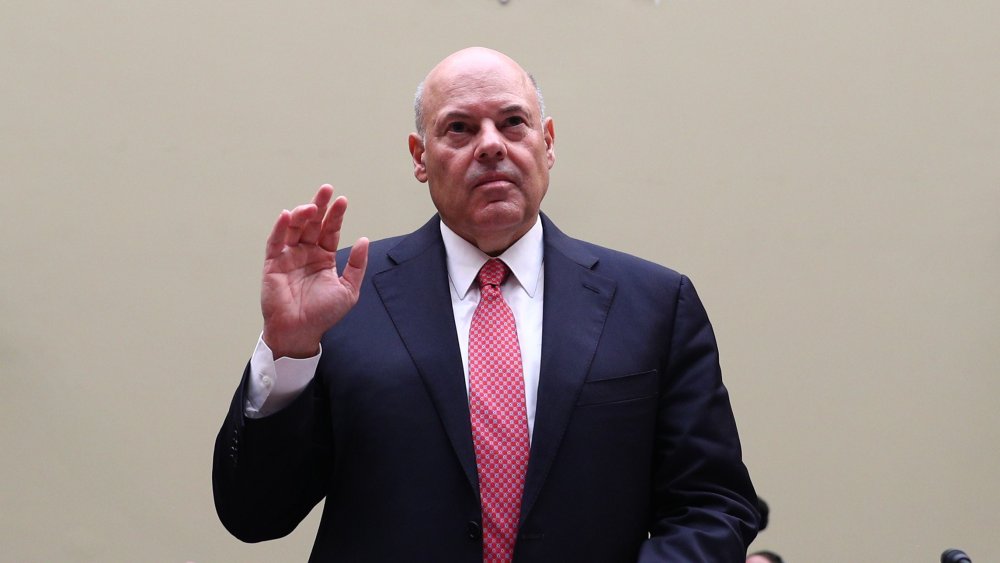 Pool/Getty Images
Louis DeJoy has been on the receiving end of much scrutiny for being what some refer to as a Republican "mega-donor" and even serving as a deputy of the national fundraising chair for the Republican Party. Per the New York Times, the businessman-turned-public servant has donated a staggering $1.2 million to President Trump's campaign and almost $1.3 million to the Republican Party since 2016. That's a lot of dough! In 2017, he also hosted a high-rolling fundraiser (which President Donald Trump attended) at his massive 15,000-square-foot home in Greensboro, N.C. Fancy, huh?
But that's not all — it turns out DeJoy's wife also has her own ties to the Republican Party. DeJoy's wife and former physician, Dr. Aldona Wos, served as ambassador to Estonia under the George W. Bush administration and as head of the North Carolina Department of Health and Human Services. Presently she serves on the President's Commission on White House Fellowships as vice chair. Additionally, President Trump has nominated her to be the ambassador to Canada.
As the old saying goes, birds of a feather do flock together.