The Truth About Louis DeJoy's Wife, Aldona Wos
With an election around the corner and much of the country still on edge after coronavirus-related shutdowns, a big question remains: What will polling lines look like in November 2020? Usually, they are brimming with people waiting to cast their ballots. But this year, many are depending on mail-in forms — making the United States Postal Service more indispensable than it was before. But the new emphasis on the country's postal system has also come with controversy over Postmaster General Louis DeJoy and his wife, Aldona Wos. 
Both have lived a life of public service, with DeJoy being a former head fundraiser for the Republican National Convention and Wos serving as the vice chair of President Donald Trump's Commission on White House Fellowships. Most recently, Wos has been nominated to serve as ambassador to Canada. But with such a bright light shining on the couple, some questions have also surfaced about the ethics of their financial decisions. Let's explore them in detail. 
Aldona Wos' husband donated to Donald Trump and the GOP before her nomination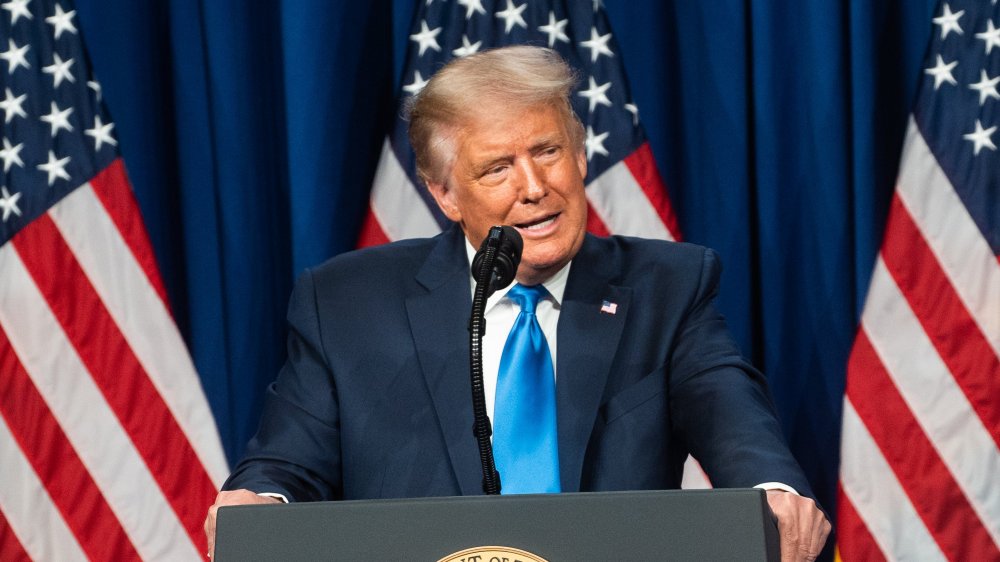 Pool/Getty Images
According to Salon, Aldona Wos' husband and current postmaster general of the United States, Louis DeJoy, donated big bucks to Donald Trump's campaign and the GOP right before Wos was nominated to be the U.S. ambassador to Canada. Weeks prior to Trump floating her name for the position, DeJoy reportedly poured $360,000 into the Trump Victory PAC, a political action committee supporting Trump for president. One day after Trump announced he would be nominating Wos for the job, DeJoy gave a maximum donation of $35,000 to the Senate GOP election committee.  
The donations have raised eyebrows about potential conflicts of interest, considering some of those who have benefited from DeJoy and Wos' money are in charge of confirming her nomination. The Senate GOP election committee, for example, is chaired by a senator who will have a hand in approving Wos for the job, per Salon. Two other legislators, both on the Foreign Relations Committee, are also going to be deciding if she is fit for the task and have reportedly taken money from the couple as well. 
This also isn't the first time these questions have been raised about Wos and DeJoy. When Wos was appointed ambassador to Estonia during the George W. Bush administration, it came to light that DeJoy had a heavy hand in financially supporting Bush's 2004 campaign. However, it's important to note that top political campaign donors are often appointed as ambassadors, per NPR, and this is not unique to the Trump administration. 
Aldona Wos and husband Louis DeJoy reportedly donated to competitors of the USPS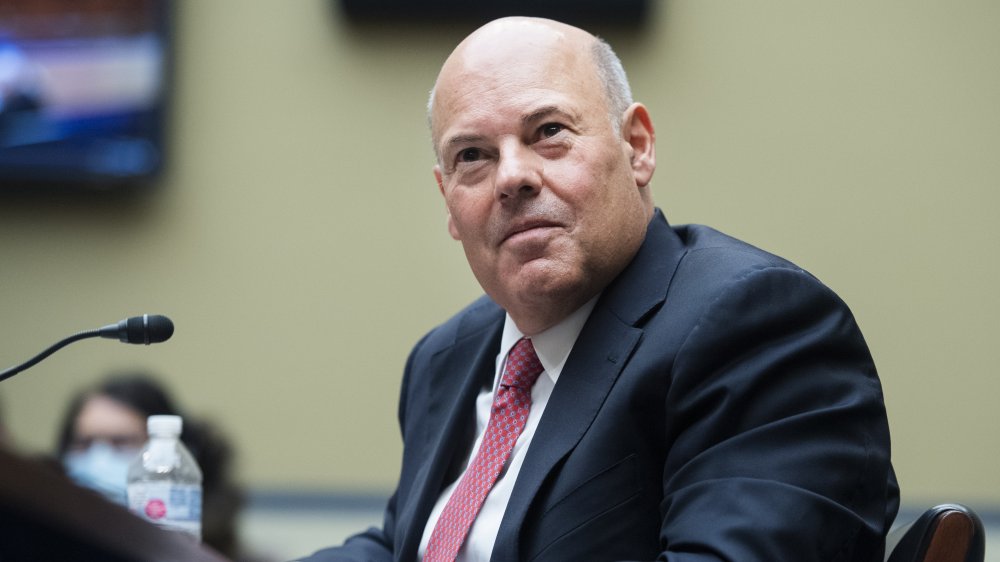 Pool/Getty Images
With Louis DeJoy (above) under scrutiny for policy changes to the United States Postal Service that could delay mail-in ballots in a majority of the states, both DeJoy and his wife Aldona Wos have come under the public eye. The Washington Post published an article on June 15, 2020 claiming Wos' financial disclosures show that the couple has between $30.1 million and $75.3 million in assets in competitors or contractors of the USPS.  The Dispatch Fact Check confirmed the story, saying the bulk of the couple's investments were in XPO Logistics, Inc., a supply chain provider that bought DeJoy's company New Breed Logistics.
The new went viral once it hit Twitter, with social media creating memes and spreading the word that the postmaster general of the United States and his wife have the much to gain from the USPS' downfall. That, combined with the fact that there have been potential changes to the USPS slowing down its capacity, have raised red flags.