The Truth About Georgia May Jagger's Famous Parents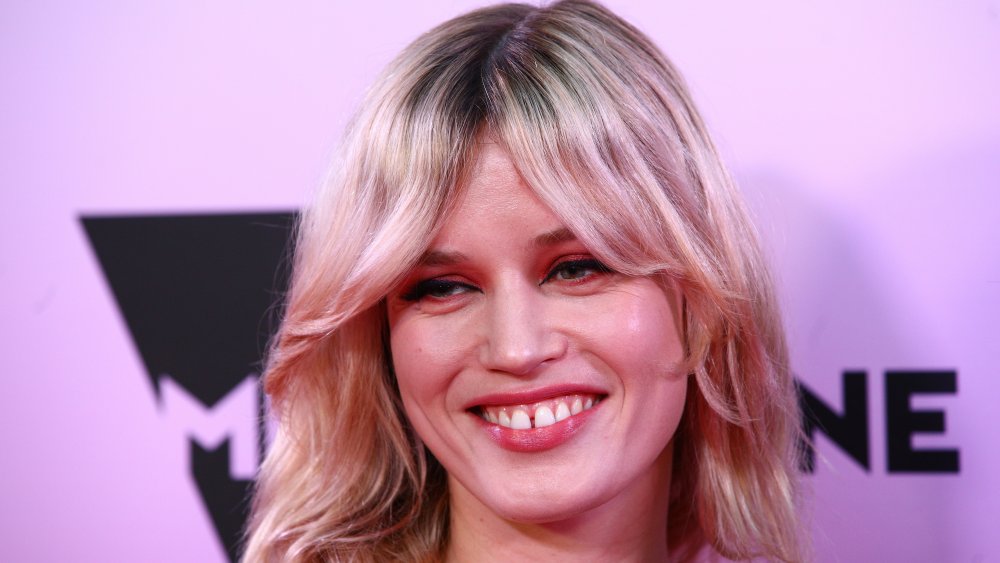 Graham Denholm/Getty Images
We may receive a commission on purchases made from links.
Georgia May Jagger is a model and fashion designer who uses her social media clout to speak out about political and social issues. She has appeared on the covers of Vogue, Elle, Harper's Bazaar and numerous other magazines, according to her IMG Models biography. As her bio notes, it's easy to spot Georgia thanks to her "instantly recognizable pout and signature gap." Iconic.
While the model has bragging rights all on her own, she actually hails from parents who boast major success and superstar level fame. So who are her famous parents? Her mother is none other than model Jerry Hall and her dad is Mick Jagger – you may have heard of him. The Rolling Stones, anyone?
Hall and Jagger, who have a unique love story, share four children: Elizabeth Scarlett, James Leroy, Georgia May, and Gabriel Luke. According to The Washington Post, Hall and Mick remained together as a couple for over twenty years. So what's the real story behind Georgia May Jagger's famous parents? Keep reading.
How did Jerry Hall and Mick Jagger meet?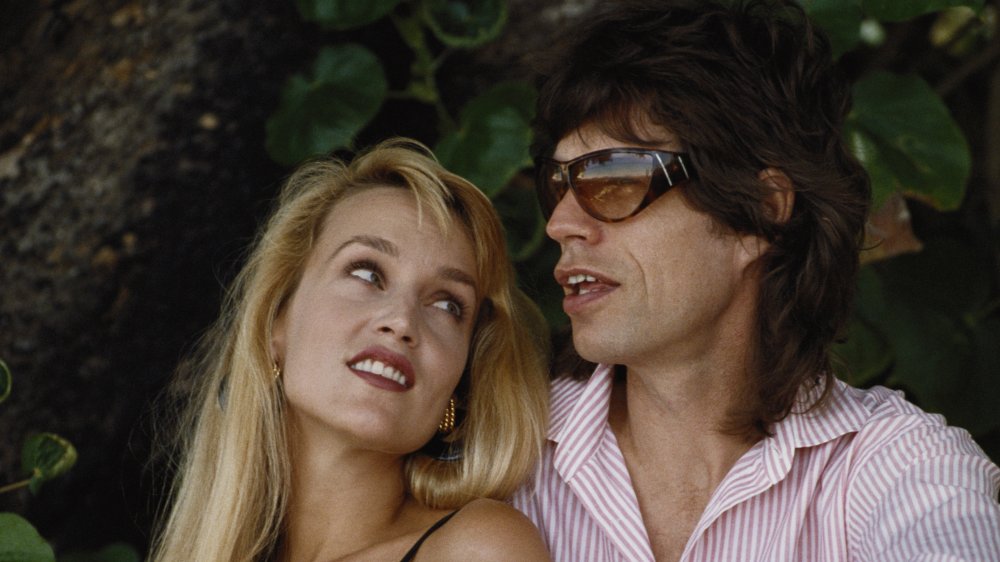 Georges De Keerle/Getty Images
Jerry Hall grew up in Texas in a state of poverty, as she shared in her 1985 memoir, Jerry Hall's Tall Tales. Hall explained that her father was an alcoholic. During a 2008 interview, she revealed (via Marie Claire): "He was very violent. He had to drive explosive chemicals across the country and took uppers and would come home and beat us five girls. He broke bones." 
During her teenage years, Hall didn't realize that her physical features could be an asset one day: "I was 5'10" when I was 14, skinny and flat, with huge feet, and I never had a boyfriend," she wrote in Tall Tales (via The Washington Post).
To get out of her home, Hall left for Paris when she was 16 and landed modeling gigs with Revlon and Yves Saint Laurent, according to The Washington Post. However, she caught her big break when she was asked to pose as a mermaid for the cover of Roxy Music's 1975 album Siren, per the outlet. It was through that gig that she met Bryan Ferry, the frontman of Roxy Music, according to Town & Country. The two dated for two years.
While she was still dating Ferry, Hall met Mick Jagger. Hall said of Ferry and Jagger (via The Washington Post): "I liked them both so much. People say it's impossible to love two people, but I did." Meanwhile, according to Yahoo!, Jagger was married to then-wife Bianca Jagger. So how did Hall and Jagger end up married with kids?
The trials and tribulations of Jerry Hall and Mick Jagger's marriage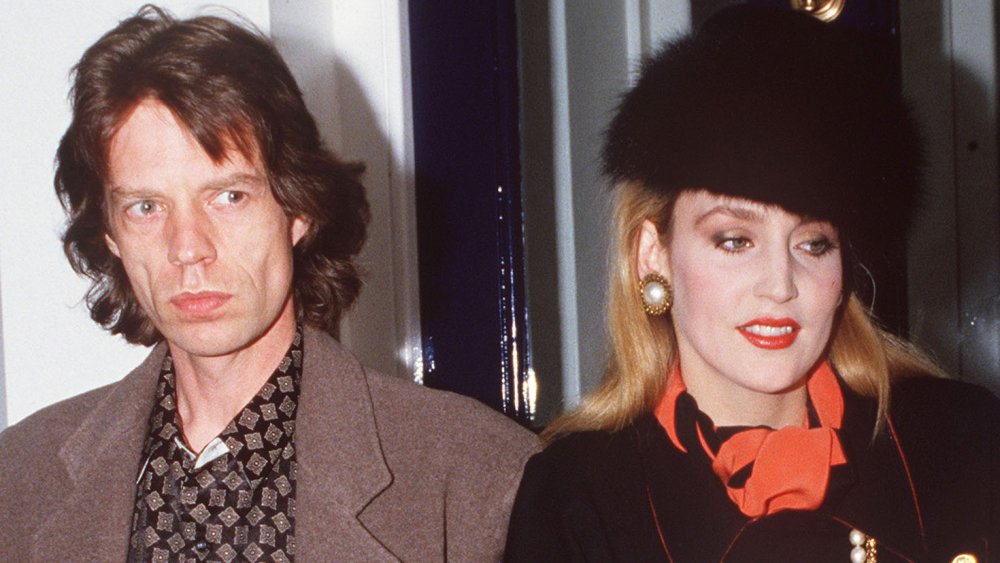 Dave Hogan/Getty Images
Jerry Hall and Mick Jagger met in 1976, per People. While at the time of their initial meeting they were both in relationships, in 1978, People reported that Hall had filed for divorce. The model and Jagger ended up tying the knot in 1990.
However, the relationship was not without its drama. According to People, Hall left Jagger at least once after reports of infidelity on the rock star's part. In 1986, Jagger reported that Hall was "impossible to live with" when she quit smoking and he informed the Detroit Free Press (via People) that he told Hall: "Either start smoking, or I'm leaving."
In Hall's 2020 photographic memoir, Jerry Hall: My Life in Pictures, she explained that Jagger quit heroin for her, writing (via the Daily Mail): "I told him I couldn't see him if he took drugs, saying, 'Go away and don't come back until you're straight.' He succeeded — he had amazing willpower." But it was infidelity that ultimately drove them apart. In her memoir, Hall wrote (via the Daily Mail): "I had weaned [Jagger] off drugs, but they had been replaced by sex and he had never had proper treatment." 
In 1999, Hall discovered that model Luciana Morad was pregnant with Jagger's child, according to Yahoo!, and she filed for divorce. However, their Indonesian wedding nine years prior was never legally binding and, instead, they were granted an annulment, per the New York Post. In 2016, Hall married media tycoon Rupert Murdoch. As of this writing, Jagger is partnered with ballet dancer Melanie Hamrick, according to Yahoo! and they share a son, Deveraux.