Why Scott Peterson's Death Penalty Sentence Was Overturned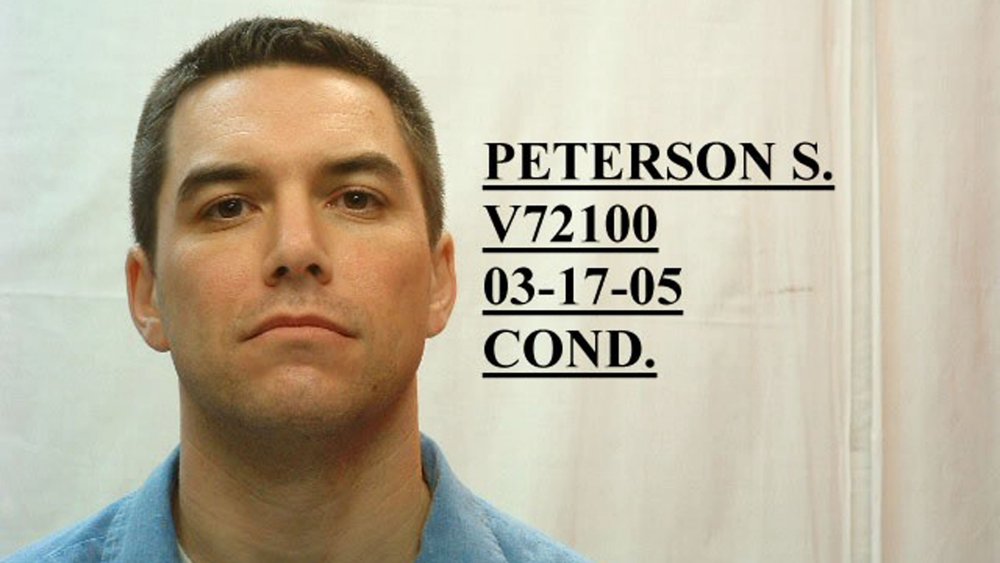 Getty Images/Getty Images
Scott Peterson was convicted of the first-degree murder of his wife Laci Peterson and second-degree murder of their unborn son in 2004, per Fox News. He spent nearly two decades on death row in a Northern California prison. But on August 24th, 2020, the California Supreme court voted to overturn his death sentence.
CNN reported that, while the sentencing changed, the guilty convictions still stand. The new ruling came after the court determined that potential jurors were unfairly dismissed because they noted objections to the death penalty on a questionnaire.
The court-issued opinion states that "a juror may not be dismissed merely because he or she has expressed opposition to the death penalty as a general matter." Because nothing on the questionnaire indicated that the potential jurors would be unable to deliver an impartial ruling, the court concluded that "the death sentence must be reversed, and the People given another opportunity to seek that penalty before a properly selected jury if they so choose," per CNN.
Scott Peterson's attorney thanked the court for the decision and added, "In deciding whether to seek a new death sentence, the question for prosecutors now is whether they can prove Mr. Peterson culpable for this crime to even a single juror seated through a fair jury selection process." As of this writing, prosecutors have yet to decide if they will seek the death penalty a second time.
Scott Peterson was the most hated man in America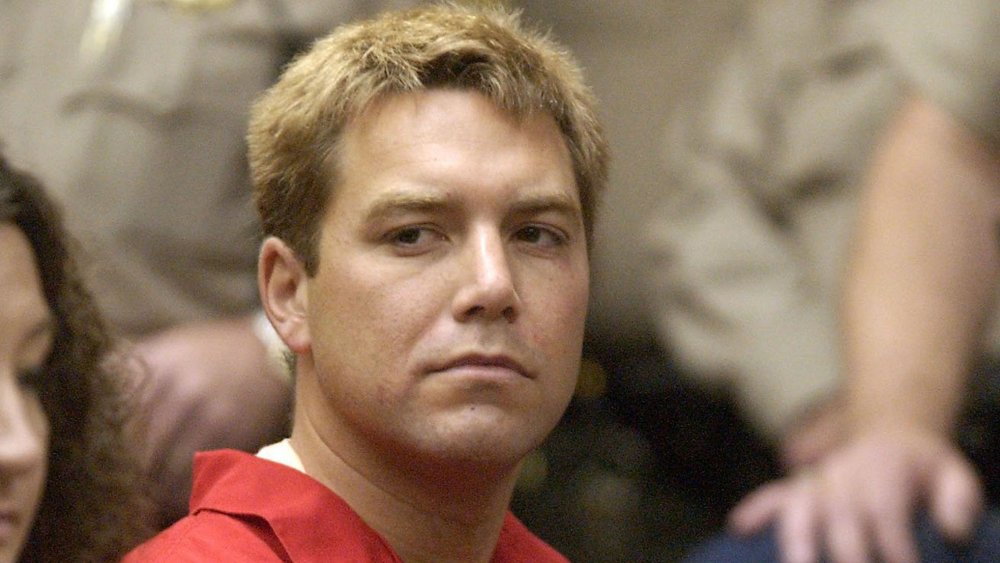 Pool/Getty Images
The Scott Peterson trial was one of the most highly publicized cases of the 2000s. Scott's wife, Laci Peterson, disappeared on Christmas Eve 2002 at 27 years old; she was eight months pregnant with the couple's first child. The entire country watched as Scott and his family made many publicized pleas for Laci's safe return.
Scott Peterson soon found himself caught up in a new kind of scandal when his mistress Amber Frey came forward to say they'd begun an affair before Laci's disappearance and that it continued long after, per Inside Edition. Frey did not know Scott was married; in fact, he told her he'd lost his wife. The public turned on Scott, and he quickly became the prime suspect. 
ABC News reported that police discovered Laci and her unborn son's bodies in the San Francisco harbor in April 2003. Shortly after, they arrested Scott en route to the Mexican border with $15,000 in cash and bleached hair, Fox News reported. He also had a shovel, knives, and his brother's ID, plus a map to Frey's workplace, per Inside Edition.
Scott attempted to mount a defense, but between his tarnished image and the monumental circumstantial evidence, it was of little use. A death knell came in the form of voice recordings of phone calls between Frey and Scott, including one at Laci's vigil, in which Scott pretended he was celebrating New Year's in Europe, as reported by E! News. He was convicted and sentenced to death in December 2004.
Scott Peterson maintains his innocence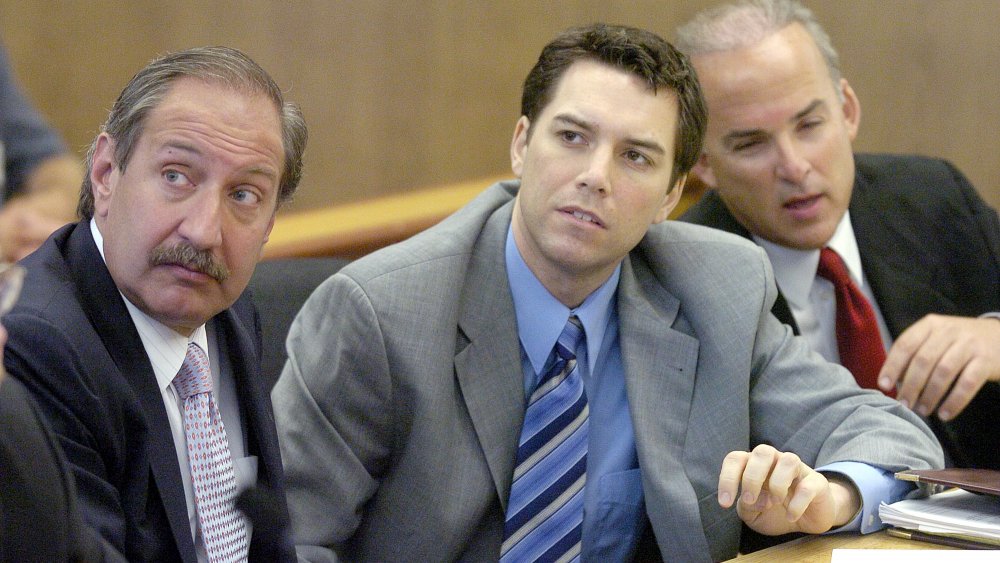 Pool/Getty Images
Despite his conviction, Scott Peterson's attorney and certain members of his family have maintained his innocence. Peterson remains adamant that he did not hurt Laci Peterson and his unborn child.
The public took Peterson's defenses with a grain of salt. That started to change in 2017 when A&E released a six-part series called The Murder of Laci Peterson exploring Scott Peterson's potential innocence, as Rolling Stone reported. The series claimed that the main evidence that prosecutors used against Scott was that he was having an affair, which must mean he was unhappy and had a motive for murder. There was no physical evidence connecting Scott to the crime, and the prosecutors were unable to offer any theory for where or how the murder took place.
But the biggest revelation was that over 20 witnesses reported seeing a woman who looked very similar to Laci walking a dog that looked very similar to the Peterson dog hours after the prosecution claimed Scott killed her. The police reportedly didn't pursue any of these leads, per Rolling Stone.
Although Scott claims he's innocent, his family and the public are still divided. The recent death penalty ruling is just the latest development in a mystery that has captivated the nation for over 15 years.