The Real Reason Selena's Husband Got Divorced
Selena Quintanilla-Pérez fans will remember the late Tejano singer's devoted husband, Chris Pérez, who seemingly loved Selena as deeply as she loved him. Pérez first met the "Dreaming of You" singer in 1990, when he joined her band, Selena y Los Dinos, as a guitarist, per CNN. They eloped in 1992. (Decades later, Pérez shared their marriage certificate on his official Facebook page.) As he recalled to CNN, Selena's father disapproved of their relationship, but ultimately accepted Pérez into the family once they were married. Their marriage lasted for three years, ending in 1995, only after Selena was tragically shot and killed by the president of her fan club, Yolanda Saldivar.
Understandably, it took Pérez years to absorb the shock and deal with his intense grief after losing his wife, who was only 23 at the time of her untimely passing (Pérez himself was just 25). According to The Los Angeles Times, in the late '90s, Pérez founded a band with friends, including pal John Garza, who later introduced him to his second wife, Venessa Villanueva. Pérez and Villanueva married in 2001, welcoming two children — Cassie and Noah — into their lives. The couple stayed together for seven years before eventually calling it quits in 2008. But what went wrong?
Did the memory of Selena haunt Chris Pérez?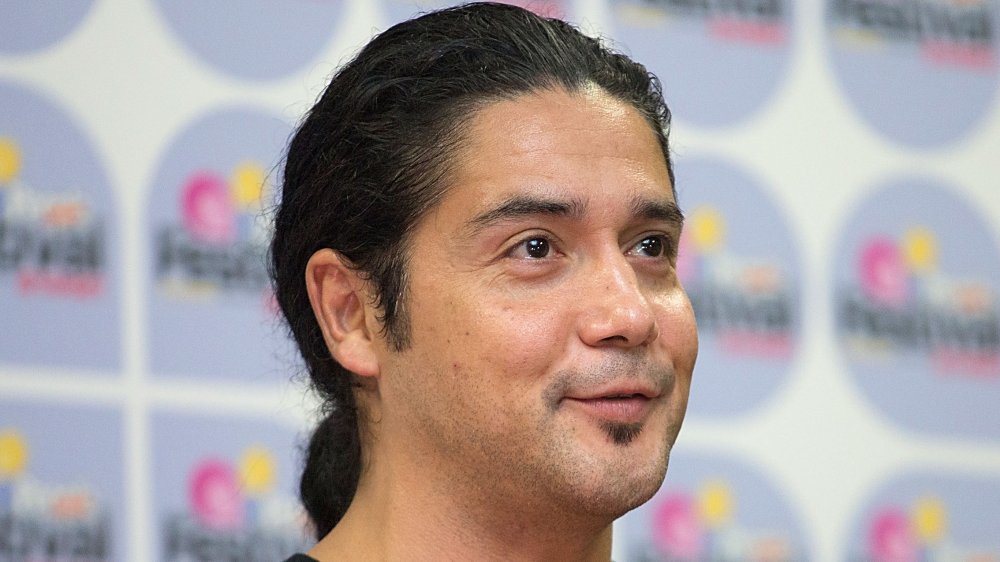 Rick Kern/Getty Images
After Selena Quintanilla-Pérez's death, Chris Pérez initially turned to alcohol and drugs to cope before getting clean in late 1996, The San Antonio Current reported. According to MeAww, those addictions once again came into play during Pérez's marriage to Venessa Villanueva, and was what ultimately drove them apart.
Pérez opened up about the dissolution of his marriage to The San Antonio Current in 2013. "Divorce is a pain in the ass, especially when people try to start drama with you," he told the outlet, seeming to hint at a rocky relationship with Villanueva. "But fortunately there's peace now." However, some fans believe the couple split because Pérez never got over Selena. 
The musician still honors her memory today. In fact, in 2012 he released a memoir about his life with the superstar. In an interview with The Hollywood Reporter, Pérez revealed that penning the book helped him deal with his grief. "It was something that I had to do in order to move forward," he said. "I was dealing with boxes and boxes of baggage that I had suppressed. So I went through, dusted them off, and then wrote the book."