Here's What A Body Language Expert Had To Say About Eric And Lara Trump's Relationship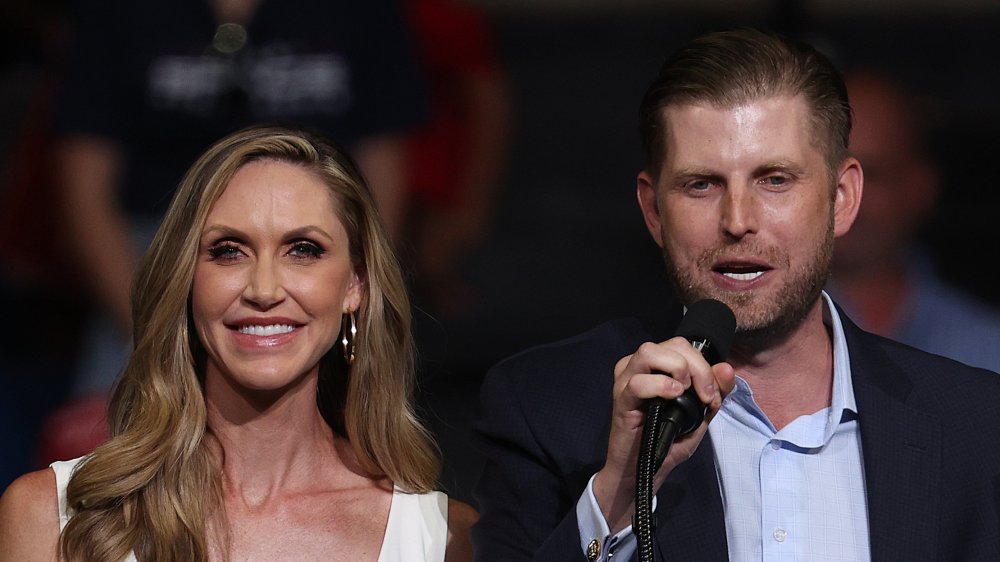 Win Mcnamee/Getty Images
You can tell a lot about the inner workings of a couple by how they act around each other, and relationship experts are already analyzing Lara and Eric Trump's performance at the Republican National Convention in August 2020. Lara and Eric first met in 2008 during a night out, as Lara recalled to Fox & Friends in 2016. They were the two tallest people in the room, so they immediately noticed each other — but then it took them three months to even go out on a first date. But they eventually did, dated for five years, and got married in 2014, per Elite Daily. They now have two children together, Eric Luke and Carolina. 
Now, Lara works for her father-in-law's campaign and Eric helps run the Trump organization with his brother Donald Jr. Both Eric and Lara spoke at the 2020 RNC, urging people to vote for the incumbent president in the name of public safety and praising what President Donald Trump has done so far in office. So we know who they're voting for — but how do Lara and Eric feel about each other? A relationship expert weighed in.
Eric and Lara Trump are on the same page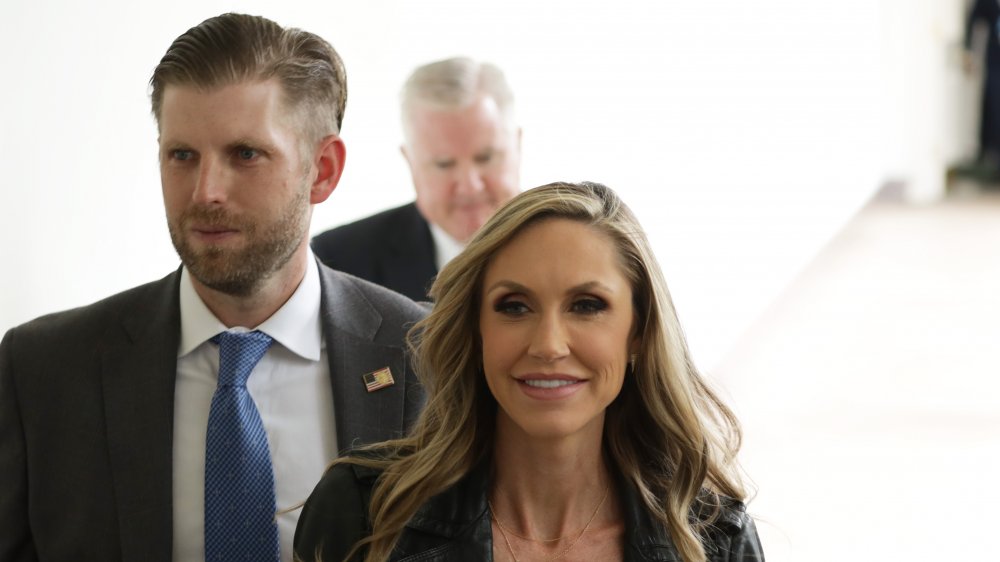 Alex Wong/Getty Images
In an exclusive interview with The List, body language expert and psychologist Dr. Renée Carr, who is also a political and corporate advisor, noticed that Eric and Lara Trump seem to have a tight bond. They even nod the same way, as seen in a joint appearance on Fox News's Hannity, she noted. 
Carr said, "Eric and Lara exhibit mirrored body language. This is a sign of a couple who have been around each other for a long time and have grown together." She also noted that there appears to be a mutual respect for each other, citing the same Hannity segment: "When Lara talks, Eric appears confident in his wife's ability to intellectually respond. He continually nods 'yes' in approval of what she is saying, and does not look at her anxiously concerned over what she may say."  
She added that Lara's body language towards Eric was similar and gave her the sense that she also respected Eric's intelligence. This makes them great political partners, Carr says, as they work as a unit to convey the messages that they want the people to hear. By nodding in agreement while the other talks, they're sending strong vibes that what they are saying is the best and only way, something that has to be done in politics. So what else did Carr notice about them? 
Lara and Eric Trump have chemistry for days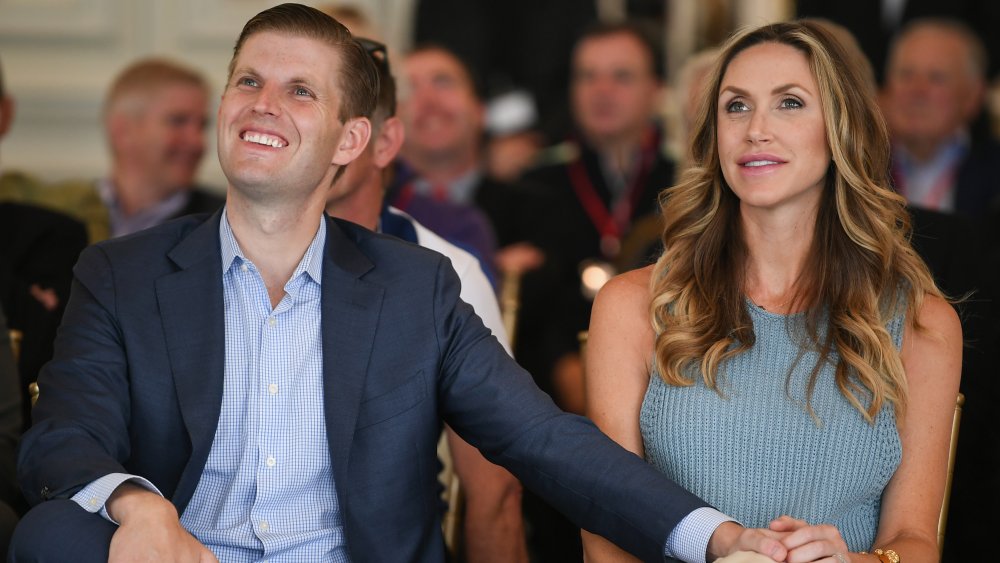 Jeff J Mitchell/Getty Images
Body language expert and psychologist Dr. Renée Carr also noted, per The List, that Lara and Eric Trump are still attracted to each other. After watching a video of them making an entrance, Carr noted that Lara seems comfortable with letting Eric lead their family in a "man of the house" type way. That filters into the bedroom, too. 
Carr said, "They have good sexual chemistry. When talking about how they met, throughout this clip, they repeatedly look longingly at each other while the other person is talking, and they do so with a genuine smile. There appears to be no pretense as both are relaxed, and do not have staged pauses. Instead their conversation flows, and comments overlap at times," Carr said of the Fox & Friends clip of the duo. 
It also appeared to Carr that, given Lara's fashion choices, Eric likely makes her feel comfortable in her own skin. "In a review of multiple photos and videos that are not speeches or focused on a serious issue, Lara does not hesitate to show her legs or body — even when pregnant," Carr noted. This couple is obviously going strong.