Details You Didn't Know About Lara And Eric Trump's Marriage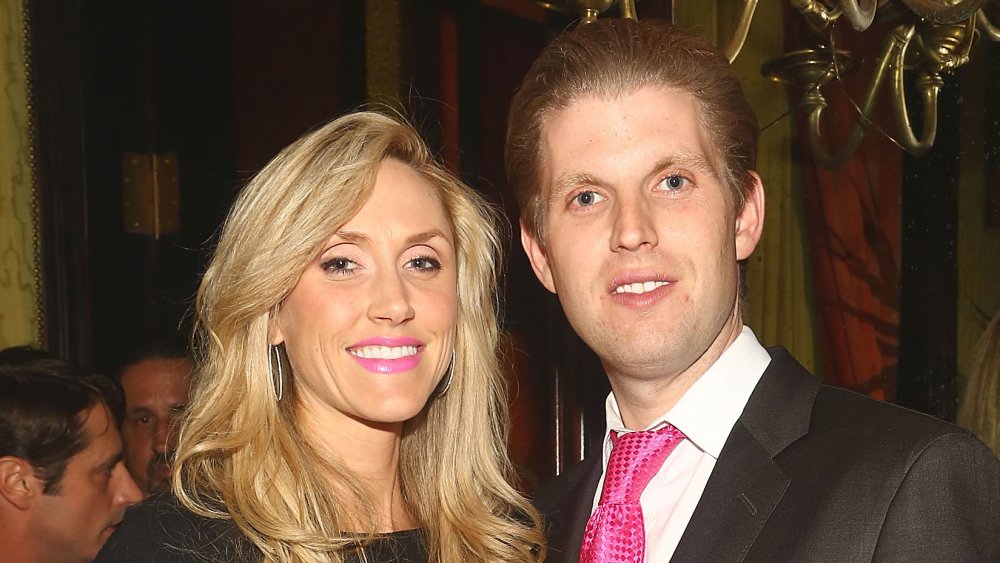 Astrid Stawiarz/Getty Images
Eric Trump is the youngest of the three children shared by President Donald Trump and his ex-wife, Ivana Trump. Eric is preceded by his eldest brother, Donald Jr. and his sister, Ivanka Trump.
Eric married his wife, Lara Trump (née Yunaska) on November 8, 2014, at his father's Florida estate, Mar-a-Lago, nestled in Palm Beach, according to the Daily Mail. Since that day, they have welcomed two children: a son, Eric Luke, and a daughter, Carolina Dorothy.
While in many respects, they look like a typical little family, they also are actively involved in Trump's presidential life. While Eric has long been involved in the Trump family business, Lara took a leading role in the family's political career in 2017, when the Associated Press announced that she was hired as a senior consultant for Trump's campaign. Prior to working with the Trumps, according to the Independent, Lara worked as a personal trainer and a TV producer.
Lara has dived headfirst into the political sphere and seems very comfortable there, working alongside her in-laws. Per the Daily Mail, she has been spotted out with Jared Kushner, husband to Ivanka, as they continue efforts to support their father-in-law.
While she clearly gets along with the whole family, what is her marriage to Eric like? We've got all the details.
Lara Trump broke her wrists right before her wedding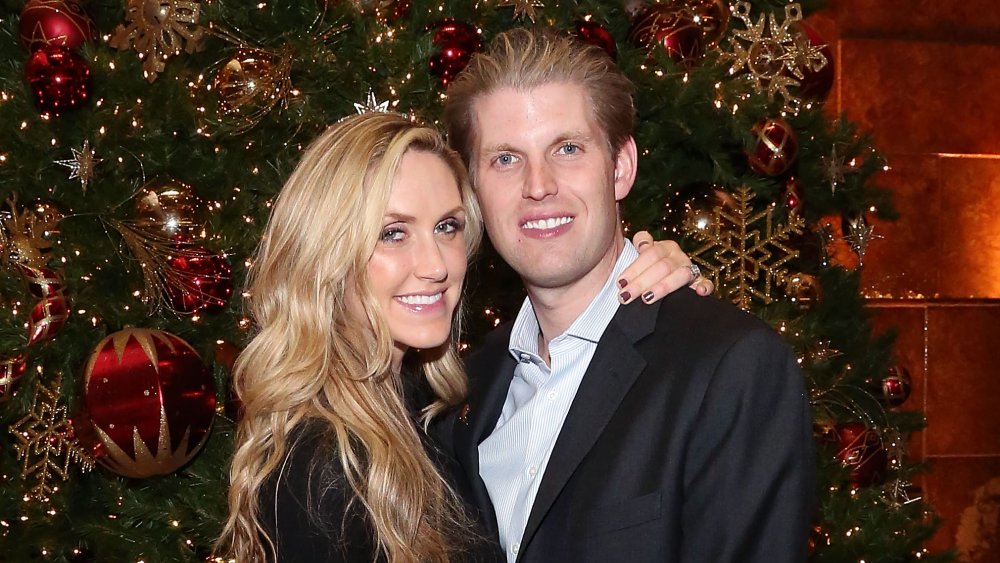 Taylor Hill/Getty Images
Eric and Lara Trump met in a remarkably casual way. It was 2008 and both Eric and Lara were out in New York City with friends. Hilariously, it was their height that helped attract them to each other.
Lara recalled the meeting to Fox & Friends in 2016: "We met here in New York. Actually, we were both out one night with friends and being, probably, the two tallest people in the room was really helpful. I think we spotted each other across the room. I was immediately intrigued, and hopefully Eric felt the same way."
In the same interview, Lara explained why they dated for five years before getting engaged. "Eric wanted to make very sure," Lara explained. Eric jumped in and added: "Very very sure." Eric proposed to Lara with a ring from his sister Ivanka Trump's fine jewelry collection, per New York Daily News.
They did eventually marry in 2014 and chose Donald Trump's Mar-a-Lago estate in Palm Beach, Fla. for the venue. Fun fact: that's the same location where Trump married Melania Trump in 2006, per Town & Country.
There was a big mishap, though, right before the wedding. Two weeks before the nuptials, Lara broke both of her wrists in a horseback riding accident and she had to get creative with hiding her bandages, according to New York Daily News.
While they continue to appear happily married, there's one key difference between Lara and Eric and it's a shocking one.
Lara and Eric Trump majorly disagree on animal rights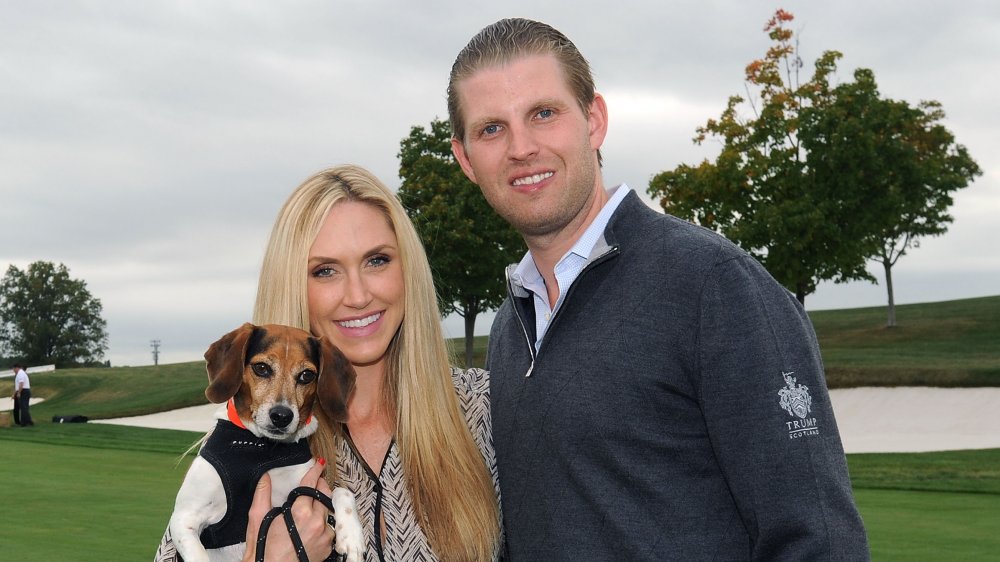 Bobby Bank/Getty Images
Lara Trump is an involved animal rights activist, according to Politico, with a particular interest in Beagles. Her activism may even turn political. As the president of the Beagle Freedom Project, Kevin Chase said of Lara: "She really wants to be the first First Family member that champions an animal issue. Usually it's military stuff, veterans, children, eating healthy. She's like, 'I want to finally be the voice of some animal stuff,'" per Politico.
Lara herself has two Beagles who regularly appear on her Instagram feed and in one post, she called them her "first two kids." According to The Washington Post, she's even trying to get a four-legged friend into the White House.
So why is Lara's love for animals a weird part of her marriage to Eric Trump?
It just so happens that Eric and his elder brother, Donald Trump Jr., are enthusiastic hunters. Per The Washington Post, the two eldest Trump sons are "avid big-game hunters who have killed animals on African safaris before."
It seems that Lara and Eric's different views of animal rights have not yet been aired. As Town & Country says, "Lara has so far refrained from commenting on her husband's love of hunting." That's got to be a little bit awkward though!