The Real Meaning Behind Katy Perry's 'Never Really Over' Lyrics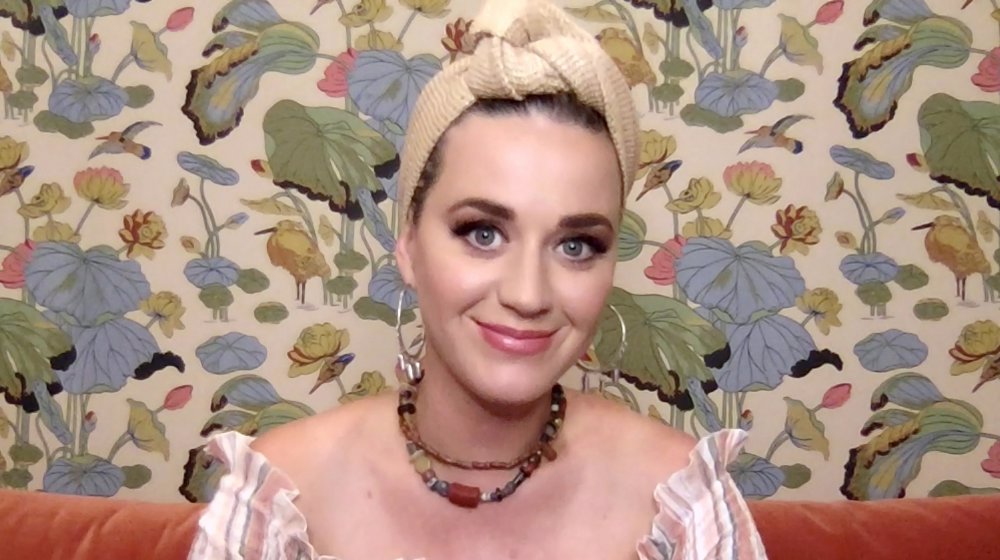 Getty Images/Getty Images
Katy Perry released the track "Never Really Over" as a single back in 2019. However, ironically enough, it seems its moment is "never really over" because it popped up as one of the songs on her 2020 studio album Smile. That album debuted Aug. 28, 2020, just days after Perry and her fiance, actor Orlando Bloom, welcomed a baby girl, but when this song was originally released, the couple's relationship didn't feel as solid as it does today.
With their daughter, Daisy Dove Bloom, in their arms and a wedding on the horizon, Perry and her Lord of the Rings beau exude "one true pairing" energy, but there was a time when they were perceived in the public eye as one of those on-again-off-again celebrity couples who enjoy clothing-optional paddle board sessions. They appeared to be an item in 2016, but not so much in 2017. Bloom talked about their split that year, telling Elle, "We're friends, it's good." He emphasized their maturity, saying, "We're all grown-up. She happens to be someone who is very visible, but I don't think anybody cares about what I'm up to. Nor should they. It's between us. It's better to set an example for kids and show that breakups don't have to be about hate." 
Perhaps, they kept things private because their romance was never really over? It sure seems that way in retrospect, especially given Perry's song lyrics. Let's dig in, shall we?
All signs on Katy Perry's track point to Orlando Bloom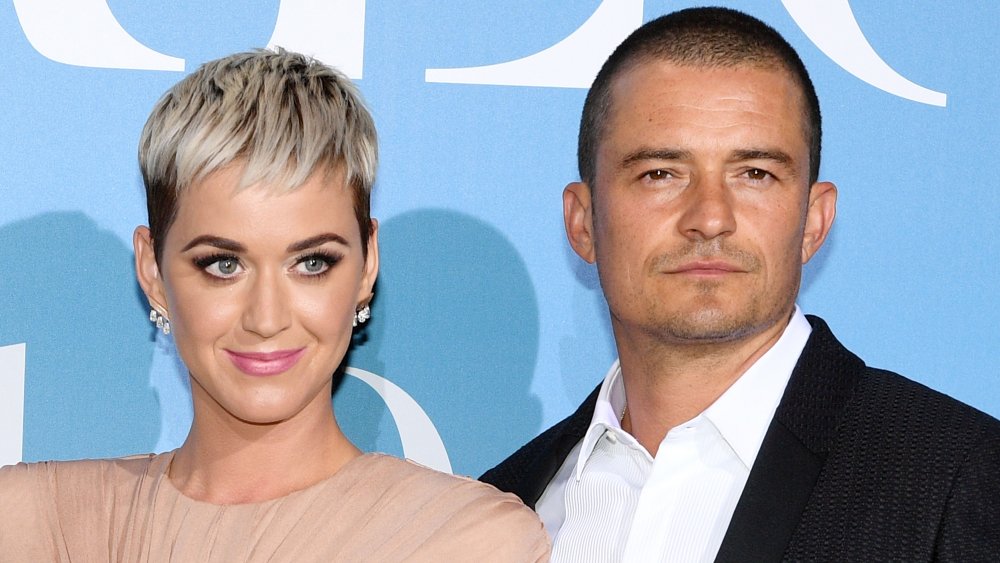 Daniele Venturelli/Getty Images
In April 2018, Katy Perry hinted at a reconciliation with Orlando Bloom during an interview with Entertainment Tonight. The timing just so happened to be about two years after they initially got together — a point Perry seemingly references in the song "Never Really Over" from her Smile album. 
She sings: "Two years, and just like that / My head still takes me back / Thought it was done, but I / Guess it's never really over / Oh, we were such a mess / But wasn't it the best? / Thought it was done, but I / Guess it's never really over." 
In another verse, she sings "I guess I could try hypnotherapy/ I gotta rewire this brain/ 'Cause I can't even go on the internet/ Without even checking your name." This could also hint that she's singing about the Pirates of the Caribbean star, but then again, Perry has dated some other famous guys as well, including musicians John Mayer and Diplo. And let's not forget that she was once married to comedian Russell Brand. 
Let's find out what Perry had to say about it.
Katy Perry's 'Never Really Over' is universal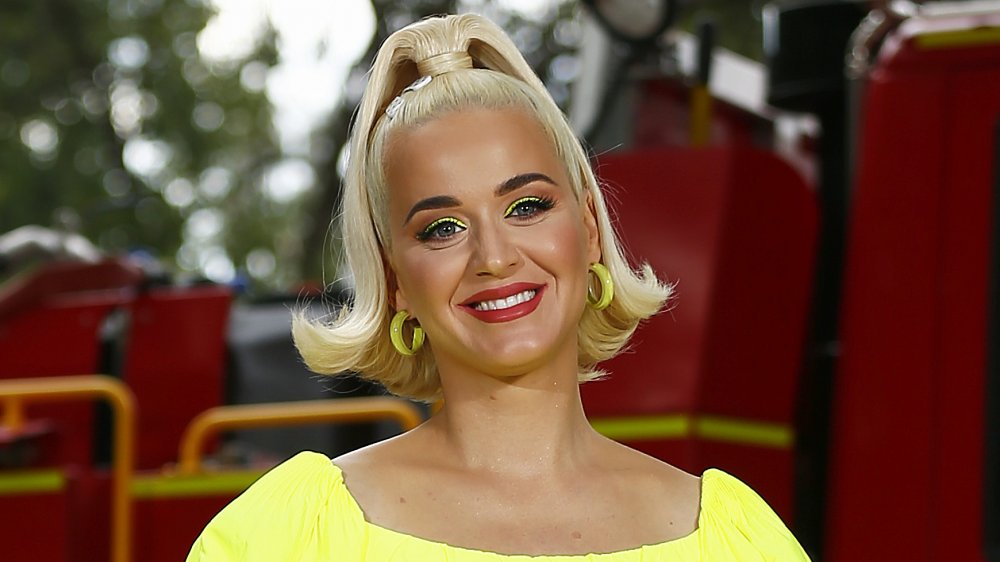 Daniel Pockett/Getty Images
Katy Perry says "Never Really Over" doesn't have to represent one singular relationship. "All of our relationships — from first love, through failed love, to great love — all become a part of you," she said in a press release about the track, "so that none are ever really over, and once you accept both the dark and the light, you may find that the darkness brought you to the light."
In that case, this track could give a nod to all her ex lovers. Heck, she could even lump in her years worth of bad blood with fellow pop star Taylor Swift. As Perry told Capital FM in 2019, "There's always levels to this and with me, you know as much as I want people to adopt it and kind of make it their own and have their own interpretation, it always comes from like a real personal experience, so I think that this song was like a realization that you know relationships are always in your life in one way or another to kind of teach you a lesson and some people come into your life at the right times and they leave your life at the right times." 
During that same interview, fresh off of her engagement to Orlando Bloom, she also appeared to spotlight her future with her husband-to-be. "All relationships accumulate to the one maybe that you're supposed to be with," she said, "but you couldn't be with the one until you've gone through all those relationships."