The Surprising Reality About BTS And Their Families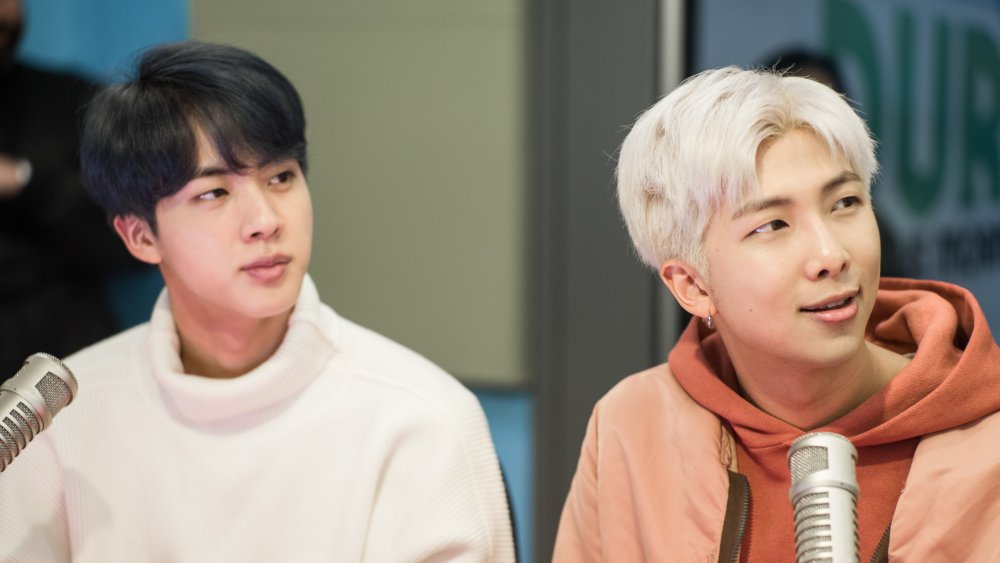 Steven Ferdman/Getty Images
If you're a fan of K-Pop, there's a good chance South Korea's latest hit reality show I-Land is on your radar. And even if you aren't, you still might know that between basking in the success of their single "Dynamite" and the track's ensuing remixes, K-Pop supergroup BTS found the time for an appearance on the TV singing competition in August 2020.
As International Business Times reported, I-Land contestants got a cameo from arguably the most popular band in the genre — a heart-to-heart moment between established idols and the trainees who hope to one day be just like them. In particular, BTS' resident rapper RM  connected with one homesick contestant by sharing a story of his own, revealing that six months before the band's debut, the performer ran away from the band and into the arms of his family. The story provided insight into the band's overall relationships with their families, revealing a less-savory part of the K-Pop industry in the process. Let's take a look.
BTS' RM almost quit the group before they debuted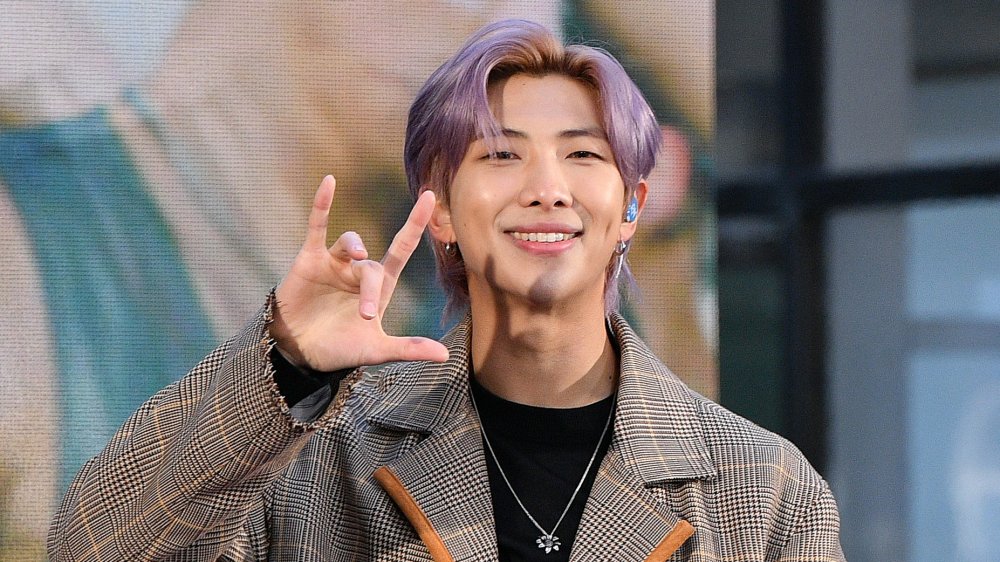 Dia Dipasupil/Getty Images
During BTS' appearance on I-Land's recent episode, members of the supergroup took the time to share the ups and downs of pop music stardom, sharing stories and personal anecdotes with I-Land's remaining contestants. But it was RM's story in particular that caught the attention of viewers, as he opened up about his experience with missing his family and how it almost led him to abandon his passion. 
RM's tale of running away before BTS' debut was particularly prescient to both contestants on the show and those watching at home. His decision to return home at the 11th hour might have ended his career before it had even begun, and it was the pop star's father who convinced him to return to the BTS fold, ultimately changing the course of pop music history. According to RM, his father made one thing clear: if the rapper didn't pursue his K-Pop dreams, it could ruin more than just his own future. It could also make RM resent the family he ran back to for the rest of his life. 
While RM's anecdote might seem like a sentimental, inspirational bit of wisdom for the trainees featured on South Korea's popular reality competition show, there's a bit more to it below the surface. And unfortunately, what lies beneath might be yet another troubling facet of the dark, damning underbelly of the industry we call K-Pop.
K-Pop stars are isolated from their families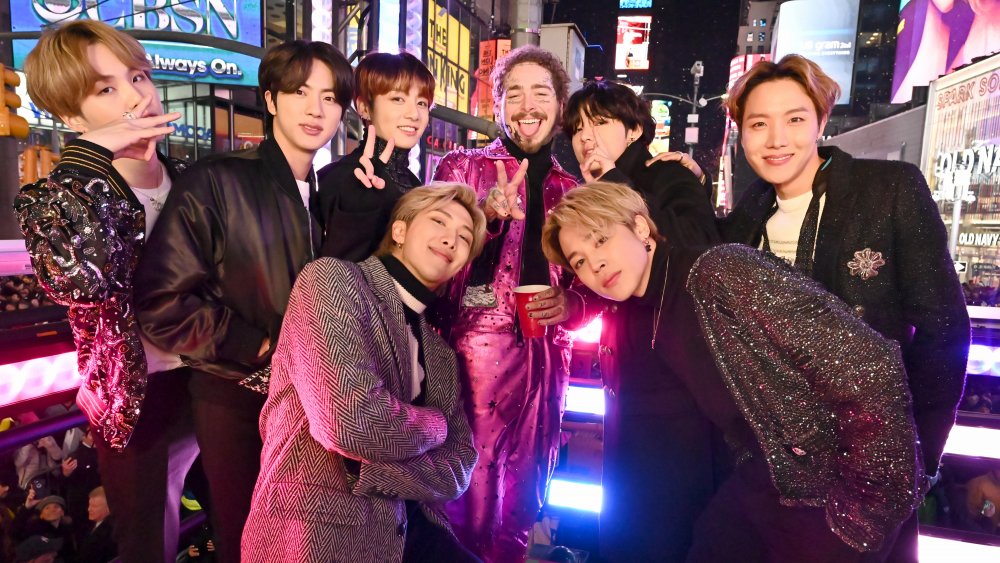 Astrid Stawiarz/Getty Images
For the sake of viewers, I-Land mimics the dynamics of the larger K-Pop industry, but without the industry's darker impulses. K-Pop's grueling pop idol factories have a surprisingly toxic underbelly, in which potential stars (many of whom are teenagers) train for 20 hours a day, undergo extensive cosmetic procedures, and go on dangerous starvation diets — all while barely getting paid.
To make matters worse, this exploitation may be facilitated by how isolated K-Pop trainees are from their families and loved ones, according to BBC's inside report by a former trainee. While trainees are ostensibly allowed to communicate with their parents, the nature of the beast doesn't leave much time for it. Trainees' phones are taken away for almost the entire day. Actual visits from family members occur rarely, if at all, and only with approval from management supervisors. Things don't necessarily improve after stars finish training, either — these days, the members of BTS only see their family twice or thrice a year, as Jimin shared on I-Land.
The ever-churning K-Pop dream factory (or nightmare factory, depending on your opinion) isn't necessarily unique to Korea —'90s boy-band svengali Lou Pearlman is a pretty damning state-side parallel. Still, the loneliness that trainees experience when it comes to their families is definitely an issue, as RM's story shows.