This Is Why Andrew Cuomo Will Never Run For President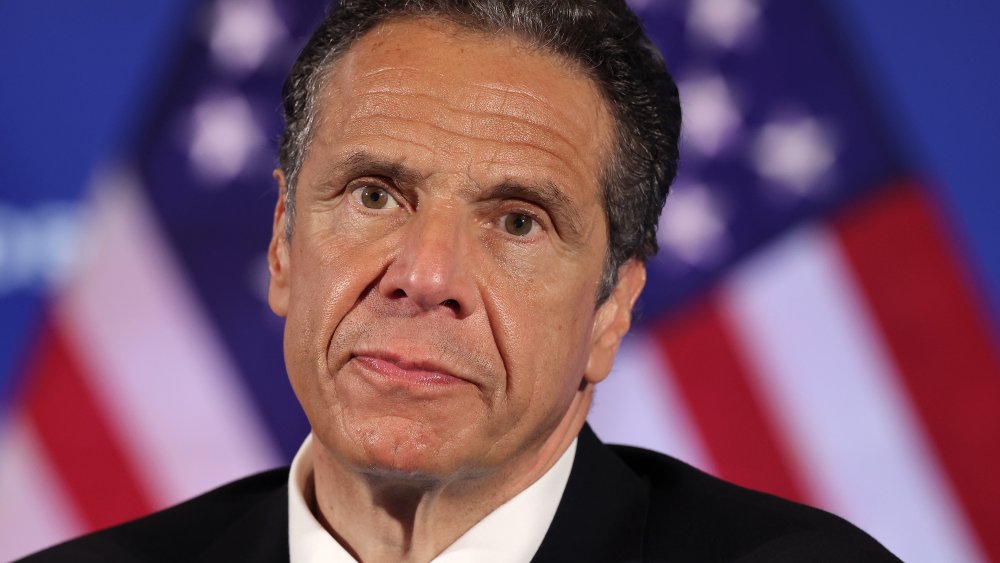 Chip Somodevilla/Getty Images
As the coronavirus pandemic continues to upend daily life all over the globe, numerous key players have emerged in the fight to curb and contain this outbreak. New York Governor Andrew Cuomo, for instance, has led the charge alongside his tri-state allies in their effort to reduce hospitalization and infection rates. Yet while Cuomo has positioned himself as an undeniable leader in the battle against COVID-19, this top official has no plans to become the leader of the free world. Despite speculation that he might someday run for President of the United States, Cuomo has no desire to pursue the role.
While speaking with his younger brother Chris Cuomo, Andrew told the CNN journalist that he has never entertained the thought of running for president. "Let me ask you something," Chris asked on his nightly CNN news program Cuomo Prime Time. "With all of this adulation that you're getting for doing your job, are you thinking about running for President? Tell the audience." Andrew then replied with a steady "No."
"No, you won't answer?" Chris asked. "No. I answered," Andrew added. "The answer is 'No.' I answered the question." Chris continued to press his brother, asking Andrew if he's ever thought about or might be open to the possibility, but the governor repeatedly denied this prospect. Despite his protests, however, Andrew remains one of the Democratic party's greatest contenders — and party leaders hope America's current leadership will inspire him to pursue the White House one day.
Gov. Andrew Cuomo endorsed Joe Biden for president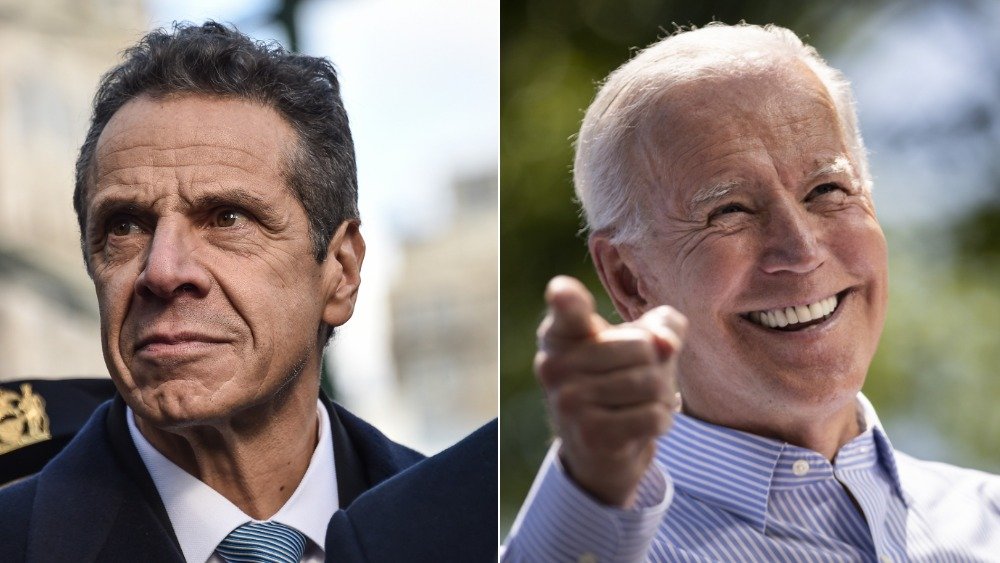 Steven Ferdman, Drew Angerer/Getty Images
As a second generation official, New York Governor Andrew Cuomo followed in his father Mario Cuomo's footsteps when he was elected to New York State's highest office. And, just like his father, Andrew has no desire to pursue the presidency despite the fact that both were seen as prime contenders during their own time in office. But, as New York State Democratic Party Chairman Jay Jacobs told the New York Post, Andrew's coronavirus response has endeared him to voters across the country.
"His handling of the coronavirus makes him a presidential contender," he noted. "People are impressed with the job he's doing and see him as somebody who can lead the country... It defines Andrew Cuomo as a strong leader you can count on when the chips are down."
Yet while pundits pondered the idea that Andrew might enter the 2020 race for president, he came out in support of former vice president Joe Biden. "We need a leader as good as our people — a leader who appeals to the best within us, not the worst," Andrew said during his virtual 2020 Democratic National Convention speech. "A leader who can unify, not divide. A leader who can bring us up, not tear us down. I know that man... That man is Joe Biden." And, with no intention of joining Biden's hypothetical cabinet, it appears that Andrew's motivated by what he believes is best for America, not for himself.