Chadwick Boseman May Have Hinted At His Health Struggles Back In 2017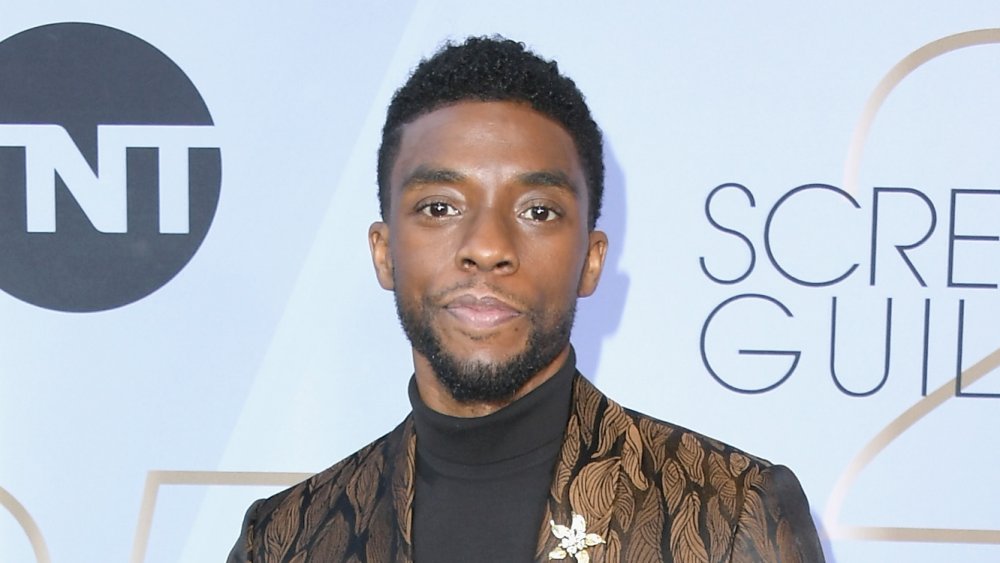 Jon Kopaloff/Getty Images
Actor Chadwick Boseman silently fought a battle with colon cancer for four years before passing away on Aug. 28, 2020 at age 43. In a post announcing Boseman's death, his family wrote, "Chadwick was diagnosed with stage III colon cancer in 2016, and battled with it these last 4 years as it progressed to stage IV." They added that some of his greatest work as an actor was filmed between surgeries and treatments, and all the while, he never spoke about the cancer publicly.
However, in a 2017 interview with HuffPost, Boseman discussed the intense workload he had taken on, specifically playing Black Panther in Captain America: Civil War and then starring in Marshall before having to go back to the Marvel Cinematic Universe as Black Panther yet again. The interviewer Matthew Jacobs said to Boseman, "You came off of one Black Panther project, did Marshall and then made another Black Panther movie. Did you bulk up, slim down and then bulk up again?" Jacobs noted that Boseman looked exhausted while he nodded in the affirmative. The reporter then replied, "You've been through the wringer."
It is Boseman's response to that comment, though, that now has people shaking their heads in disbelief. Boseman replied, "Oh, you don't even know [laughs]. You have no idea. One day I'll live to tell the story," seemingly alluding to his own personal battle with cancer that only now became public knowledge.
Chadwick Boseman once said that 'Black Panther' fans' love 'means a lot' to him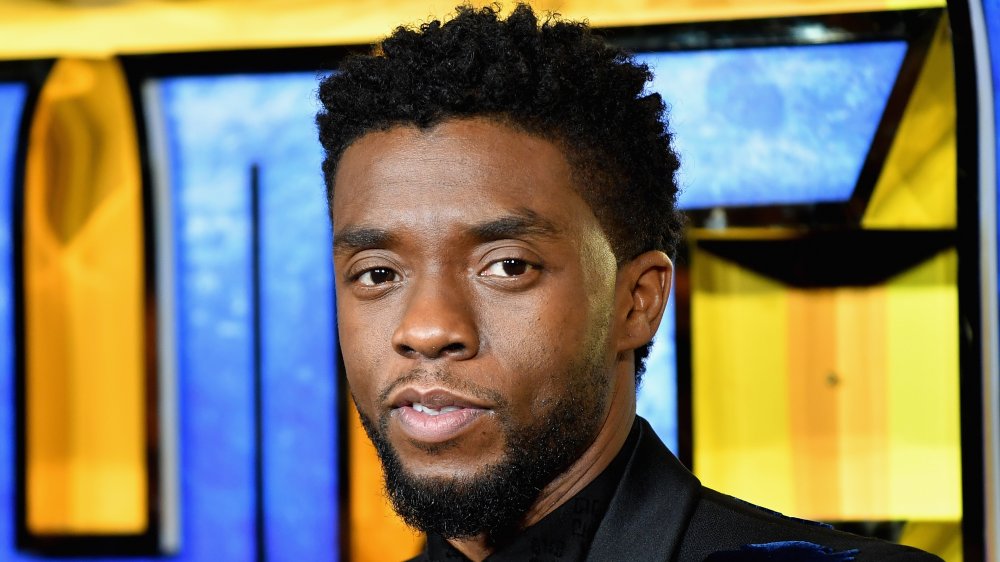 Gareth Cattermole/Getty Images
Though Chadwick Boseman chose not to openly speak about his cancer over the past four years, he did step up to be a voice and a hero for his fans with cancer. There were two young fans in particular whom Boseman spoke about during an interview with SiriusXM in 2018 while promoting Black Panther. "There are two little kids, Ian and Taylor, who recently passed from cancer," he said. "And throughout our filming, I was communicating with them, knowing that they were both terminal. What they said to me is, and what their parents said, is they're trying to hold on 'til this movie comes."
Boseman visibly choked up while speaking about the pressure he felt to deliver a movie worthy of that much love and anticipation, noting that his castmates were just as devoted to the project. "It's a humbling experience because you're like, this can't mean that much to them... I realized that they anticipated something great," he said before taking a pause. Boseman started to talk about how those children had passed, but couldn't bring himself to finish the sentence. He simply said that their love of Black Panther was huge for him: "It means a lot." And likewise, Boseman's Black Panther role will always mean a lot to so many.