The 2020 VMAs 'In Memoriam' Forgot About These Stars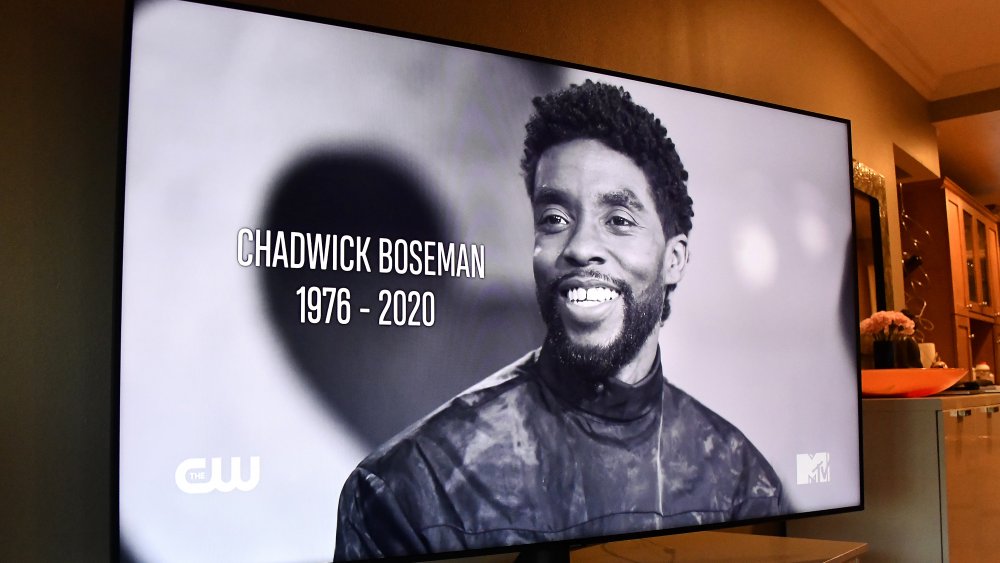 Frazer Harrison/Getty Images
The 2020 MTV Video Music Awards, which were hosted on Aug. 30, 2020, had a lot to cover, including a historic moment. The award show featured K-pop group BTS' first performance of the boy band's first-ever English-language single, "Dynamite." The performance made BTS the first K-pop group to perform at the top four music award shows in the United States: the Grammy Awards, the Billboard Music Awards, the American Music Awards, and the MTV Video Music Awards. Additionally, there were some notable best and worst moments as well as things audiences didn't see during the show.
The 2020 VMAs also featured the traditional "In Memoriam" segment, which pays tribute to celebrities who have passed away. On Aug. 28, 2020, just days before the award show aired, Black Panther star Chadwick Boseman passed away after a years-long fight with colon cancer. At the beginning of the 2020 VMAs, host Keke Palmer announced that the evening was dedicated to the remarkable actor. "We dedicate tonight's show to a man whose spirit touched so many," she said (via The Hollywood Reporter). "[Boseman] is a true hero, not just on screen but in everything he did. His impact lives forever."
This dedication was seemingly supported by fans, as Twitter revved up to praise the decision. One Twitter user wrote: "Thank you, @MTV @vmas for dedicating this entire screening to Chadwick. He showed the world what it was to be genuine and loving." That being said, the VMAs missed a couple notable stars in the "In Memoriam" segment and Twitter kept tabs on that, too.
Twitter called out the VMAs for omitting Kobe Bryant and John Prine from the 'In Memoriam' segment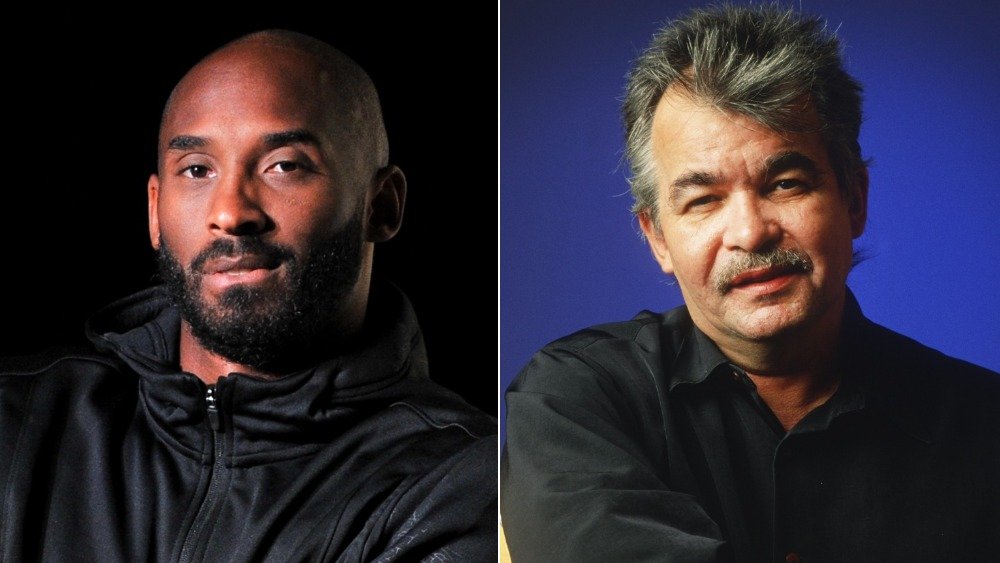 Allen Berezovsky, Gie Knaeps/Getty Images
While the 2020 MTV VMAs dedicated the night to late actor Chadwick Boseman, people noticed that some major names were missing from the "In Memoriam" segment. While the VMAs included Boseman and Glee's Naya Rivera, according to Entertainment Tonight, the award show didn't include Kobe Bryant (pictured left), who passed away on Jan. 26, 2020 in a helicopter crash with his daughter, Gianna. 
One Twitter user expressed disappointment, writing: "Um how does @MTV not mention Kobe Bryant when showing everyone who we lost this year?" Someone else asked: wait did the #VMAs do a tribute to everyone who passed but didn't put Kobe Bryant in there? or am i tripping?"
While some pointed out that the VMAs typically remember musicians, others noted that Bryant actually did have a musical career. According to the Los Angeles Times, "Bryant had signed a deal with Sony Records in 1999 to release his own studio album." And it didn't stop there. Remember his 2000 single "K.O.B.E." featuring model Tyra Banks? It's catchy AF.
But Bryant wasn't the only omitted entertainer. The 2020 VMAs also missed singer-songwriter John Prine (pictured right), who died on April 7, 2020, after complications due to Covid-19, according to Rolling Stone. One Twitter user wrote: "The #vmas did an entire bit on musicians and voices they lost this year that shaped music over the decades – and they left out #johnprine? Wtf #mtv obviously you don't know what real music is..."
It's too bad these notable names weren't given the attention they deserved during the big award show.