Why Some Viewers Hated The Best Part About The 2020 VMAs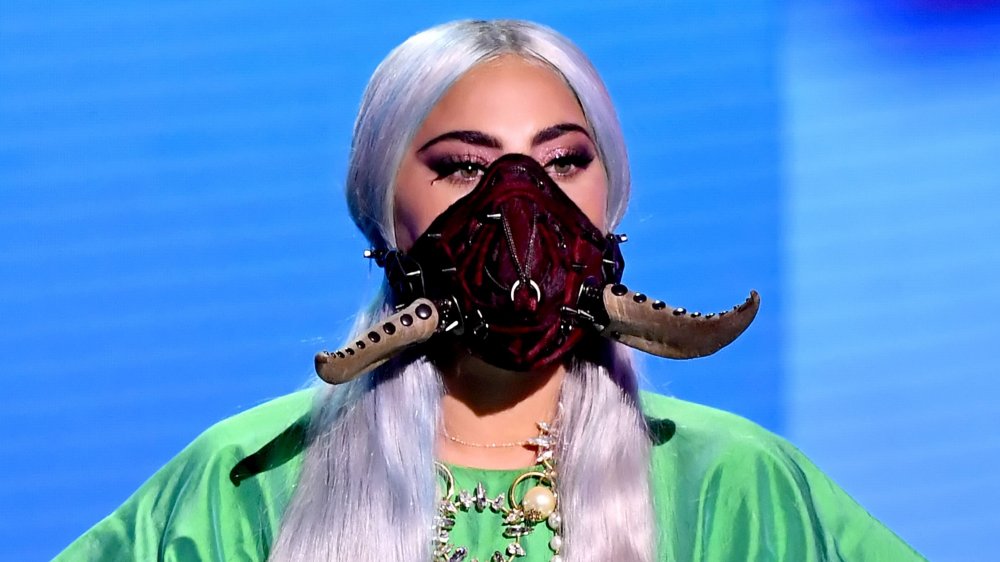 Kevin Winter/mtv Vmas 2020/Getty Images
The 2020 MTV VMAs were arguably all about Lady Gaga. Not only did she sweep the awards, including the Tricon Award, but she also performed a medley of her hits, and rocked a new outfit, complete with a mask, every single time she hit the stage. It was her (socially distanced) night. Some people on social media, however, weren't all about Mother Monster's apparent takeover of the evening. 
The award show was hard to settle into in general — it was originally meant to be held at the Barclays Center in Brooklyn, NYC, but due to COVID-19 precautions, that didn't happen. Instead, everything was pre-taped — from red carpet interviews, performances, and even their acceptance speeches, per Page Six. Gaga looked like she was in New York City, but she was in Los Angeles and shot her segments with a green screen. It took some getting used to for viewers — much like it took some getting used to accepting that the 2020 VMAs were overly focused on Lady Gaga, for better or worse. 
Lady Gaga swept the 2020 MTV VMAs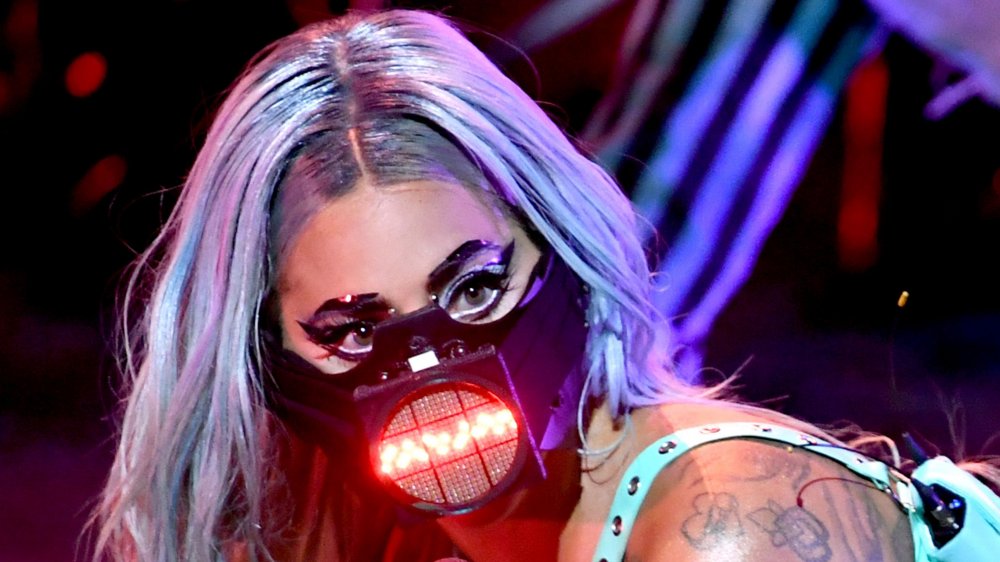 Kevin Winter/mtv Vmas 2020/Getty Images
Lady Gaga was nominated for 10 awards at the 2020 MTV VMAs, including the Tricon Award, which is an updated version of the Michael Jackson Video Vanguard Award, per NPR. She won five of them: Artist of the Year, Song of the Year, Best Collaboration, and Best Cinematography, all for her single and video for "Rain On Me," as well as the Tricon Award. She was also up for Video of the Year, Visual Effects, Choreography, Pop Video, and Quarantine Performance, again, all connected to "Rain On Me," her song with Ariana Grande. Per MTV, the "Paparazzi" singer has won 15 Moonpeople, making her the "third-most awarded" in MTV history, right behind Madonna and Beyoncé. 
That meant that she took the stage five times at the 2020 MTV VMas, donning couture masks, and gave five whole speeches. In Gaga's Tricon Award acceptance speech, she got deep, too. "This has not been an easy year for a lot of people, but what I see in the world is a massive triumph of courage. I know the renaissance is coming and the wrath of pop culture will inspire you and the rage of art will empower you as it responds to hardship with its generosity and love. This is what I believe," said Gaga. Well, some viewers felt a different kind of inspiration, and let's just say it was not filled with generosity and love. 
Not everyone cheered on Lady Gaga's VMAs domination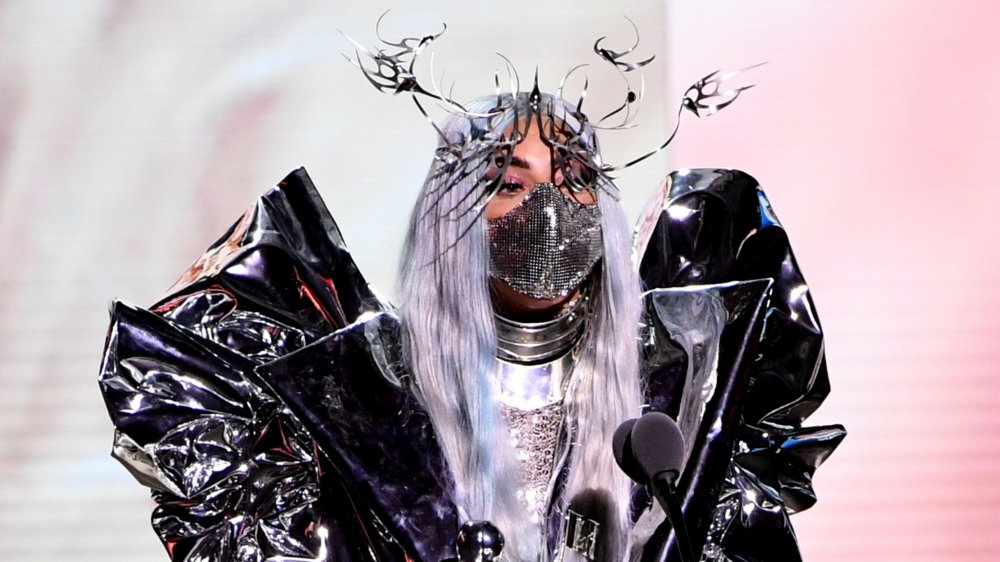 Kevin Winter/mtv Vmas 2020/Getty Images
Although many fans were happy to see Lady Gaga accept her new glut of tiny astronaut statuettes, perform with Ariana Grande, and show up in quintessential Gaga fashion, others were not as thrilled. In fact, some were downright annoyed at all of her screen time, and that "Rain On Me" was getting so much love. One person tweeted, "Lady Gaga is 1000% a music icon, but let's be real, she did not deserve half of the awards she got tonight." A reply to that tweet offered up the highly subjective position that Gaga's single this year would not have been as big without Ariana Grande featuring on the track. Covert Arianator tweet, anyone?
Another critic tweeted, "They giving Lady Gaga a little too much praise tonight like Chromatica did not reach the same level of success as her past albums." Yet another Gaga-doubter added, "I'm all about giving the gworls their flowers but lady gaga has NOT had that much impact this year. Her music has been for her FANS. Ain't nobody trying to hear that wack a** album and nobody liked Rain On Me. They doing too much for her tonight. It's undeserved." Ouch. 
Either way, Lady Gaga had a great time, later tweeting that she was "overwhelmed with all of the love." So whether you loved all of the Gaga love or used her speeches to time your snack breaks, at least she and her Little Monsters had a good time.