This Was The Biggest Loser Of The 2020 VMAs
Kevin Winter/mtv Vmas 2020/Getty Images
The 2020 MTV Video Music Awards were hosted on Aug. 30, 2020, through an eclectic mash-up of pre-recorded performances and the occasional live shot. Because of Covid-19 restrictions, it seems one of the first things to go was a live audience. However, Lady Gaga almost made up for the loss of fans by distracting us with her masks. Hey, you've got to hand it to MTV for getting so creative in the midst of a pandemic. 
The Weeknd — with a curiously bruised face — gave us everything we wanted from the top of a Manhattan skyscraper in what the Los Angeles Times called a "seemingly real-time rendition of his song 'Blinding Lights.'" We LIVED for BTS' performance of "Dynamite," marking the first time the group performed at the VMAs. The canned audience cheering rang inauthentic, but thanks to BTS' killer choreographed skills, we were willing to overlook the pre-recorded applause. As The Ringer pointed out, we seriously missed out on some BTS crowd shots. Seriously, for a group whose fanbase is called the ARMY, the fan-cam cutaways surely would have been epic.
Don't get us wrong. It was clearly important to the VMAs, performers and presenters to abide by social distancing guidelines. Not to mention the fact that the mask game got a major upgrade (thanks, Lady Gaga). However, in an evening of awards, there was one category that majorly lost due to the lack of audience hype and live recordings.
R.I.P memes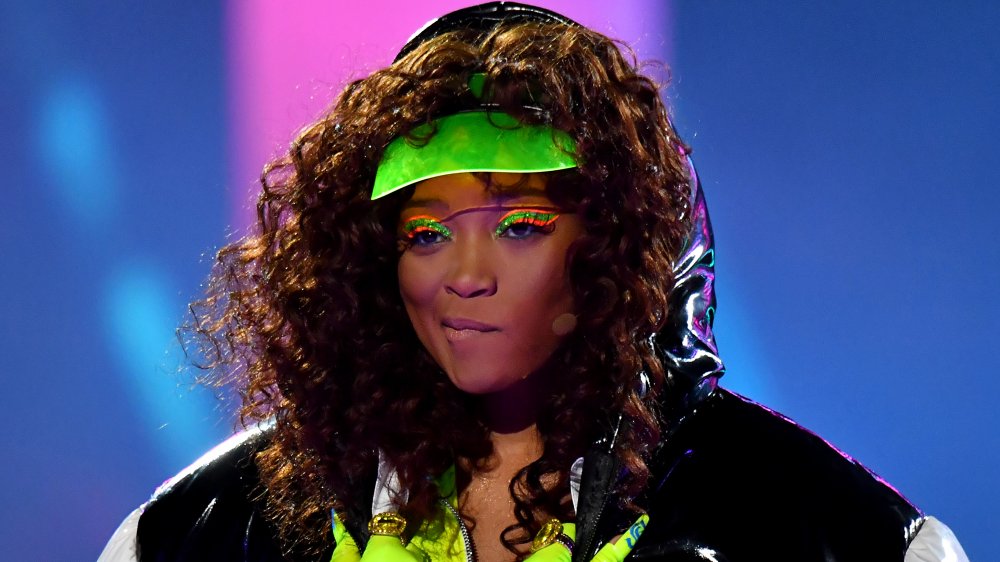 Jeff Kravitz/mtv Vmas 2020/Getty Images
Really, the biggest loser of the 2020 VMAs was our global collection of memes courtesy of reaction shots. Just think about the treasures the VMAs have given us in the past. Case in point? That special moment at the 2019 VMAs when Taylor Swift mouthed "what the f**k" when she won Video of the Year. Or how about the shots of celebrity thirst after Shawn Mendes and Camila Cabello performed "Señorita" the same year? (We're looking at you, Joe Jonas.)
What about other winners in our archive of memes? How about when John Travolta seemingly thought drag queen Jade Jolie was Taylor Swift and tried to present her with an award onstage — LOL. How else will you roast your friend for doing something embarrassing without an awkward shot of Sophie Turner refusing to sit down after Miley Cyrus' 2019 VMAs performance? And think of the wonders we could have worked with not one but two years in a row of Lizzo and her bottle of tequila.
Seriously, people. Treasures. Perhaps, the VMAs should have forced celebs to watch the awards on Zoom from start to finish and cut to shots of them when they least expected it. Then, we'd at least have a fresh inventory of memes. Surely Joe Jonas could get thirsty over something again? Maybe we'd even get a real treat like Chrissy Teigen and John Legend's dog interrupting Miley Cyrus' performance as it barks at the FedEx truck because they forgot to mute their mic. Ahh, the lost potential.