Tim McGraw's One Habit That Really Annoys Faith Hill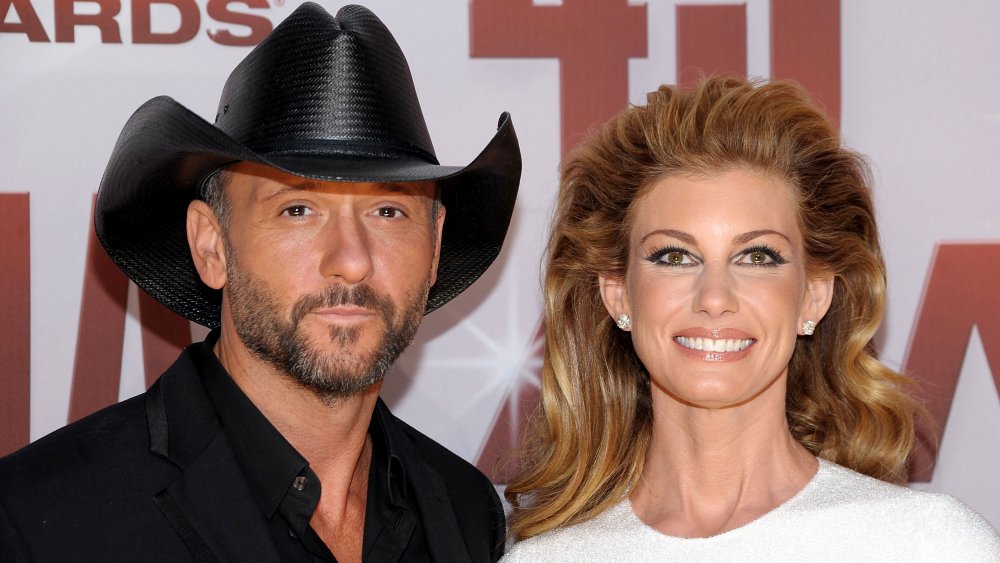 Michael Loccisano/Getty Images
Tim McGraw's the first to admit that he's a homebody. As the country music superstar told Entertainment Tonight in May 2020, that's simply how he and wife Faith Hill like to live. In fact, even with quarantine restrictions due to COVID-19 in place, McGraw admitted that life hasn't been all that different for his family and they've kept themselves busy with cooking.
"Faith and I spend 90 percent of our time together. We're sort of homebodies. We don't get out much and we always cook at home. We don't eat out much," he told ET. "We're always around the house, so we spend a lot of time together anyway," McGraw added. "But this has been really good. We enjoy just cuddling up and watching movies, TV series."
McGraw and Hill began dating in 1996 "when Hill was an opening act on McGraw's Spontaneous Combustion tour," according to People, and the two have been married for over 20 years. Of course, while the couple often finds themselves denying tabloid rumors that allege they're getting divorced, that doesn't mean that they can't get on each other's nerves occasionally. And, as McGraw revealed, there's one thing he does that really annoys Hill.
Tim McGraw knows he gets on Faith Hill's nerves about one thing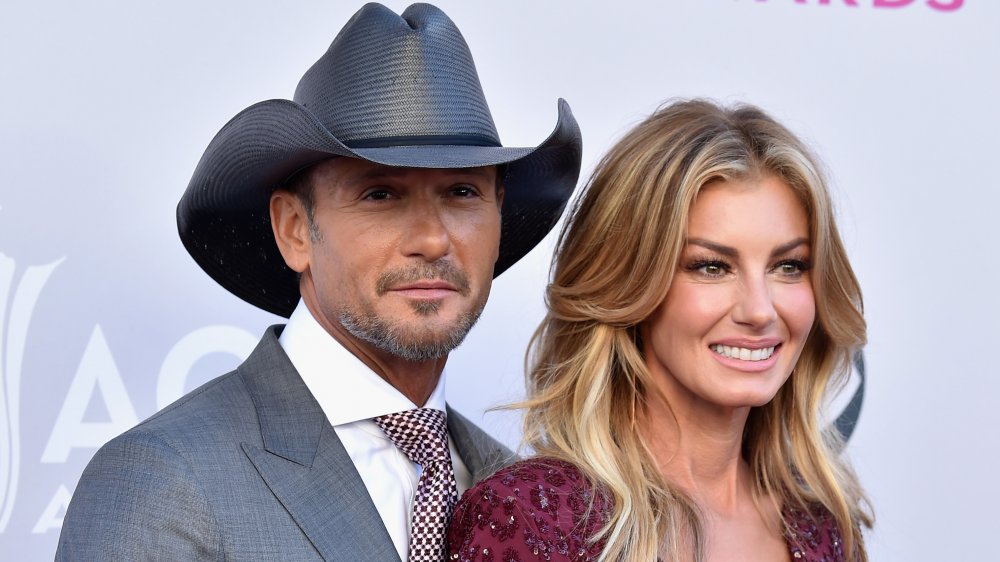 Frazer Harrison/Getty Images
Tim McGraw knows his wife Faith Hill's a treasure. When speaking to Entertainment Tonight, he said of Hill: "She's a strong woman. She's a great role model for our daughters... She has a heart just as big as her voice." He continued, "She loves me unconditionally, which says a lot 'cause there's a lot of conditions of me."
But even with unconditional love, McGraw still knows there's one thing he does that annoys his wife. "I spent 30 years in hotel rooms going in and out, so I've never even thought about cleaning up, but she's a neat freak, so she likes everything pretty clean," McGraw told ET. "So I always get on her nerves about that"
It doesn't seem likely that McGraw's bad habit will cause any kind of marital problems, though. In a 2018 interview with People, McGraw and Hill spoke about what they do to keep their marriage strong and passionate. While they make sure to go on date nights and pray together, the pair also values alone time so they can recharge. And, of course, they gush about each other's talents whenever they can.
Hill told People that McGraw's the "best entertainer," while McGraw said Hill's "such a powerhouse that it forces me to raise my game every night." Well, maybe raising his game could include picking up his socks (hint, hint).